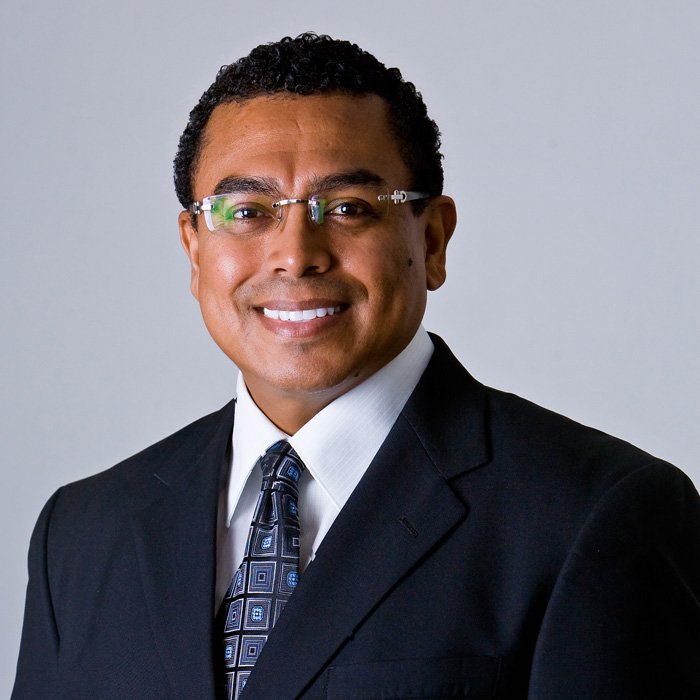 Arlie Petters
I am originally from Belize and began my mathematical career at Hunter College of the City University of New York, where I earned a dual B.A./M.A. in mathematics and physics. The juxtaposition of these two fields during my undergraduate career somewhat foreshadow my eventual specialization in mathematical physics as a doctoral candidate in mathematics at MIT. I am known for developing the mathematical theory of gravitational lensing, and much of my work "straddles and creates synergistic interactions between the mathematical and physical aspects of the subject." At Duke University, I am currently the Dean of Academic Affairs for Trinity College of Arts and Sciences, Benjamin Powell Professor, and Professor of Mathematics, Physics, and Business Administration.
I was inspired to go into academia as a result of exposure to various role models from underrepresented backgrounds. Having benefited from such exposure early on, I truly believe in the importance of bringing perspectives from predecessors to the underrepresented minority community in an academic setting. For more than two decades, I've contributed to these efforts by mentoring numerous minority students and being a guest speaker at several events aimed toward minority students. Giving back to society in this way has brought me "great personal contentment."
In addition to my domestic service, I have reached out to the developing world. I have served as a member of the African Scientific Committee involved with creating The African University of Science and Technology (AUST) in Abuja, Nigeria. As part of the committee, I worked to design a university wide curriculum in science and engineering that met world-class standards. I also founded the Petters Research Institute in my native Belize as a way of giving back to the Belizean community. "The institute is a center of excellence aimed at developing the Belizean human capital in STEM fields and fostering Belize's national development through environmentally sustainable applications of STEM tools in entrepreneurship and innovation."
I am a Fellow of the American Mathematical Society, a Fellow of the Royal Astronomical Society, and was inducted into Duke University's Bass Society of Fellows. I have received several awards and honors for my research, including an Alfred P. Sloan Research Fellowship, a National Science Foundation Career grant award, and the first Blackwell-Tapia Prize in the Mathematical Sciences. I have also received many community service awards for my dedication and service to underrepresented communities. In addition, I have been recognized for my outstanding scientific and educational work: I was named by the Queen of England to Membership in the Most Excellent Order of the British Empire, I was honored with a street in my name in Dangriga, Belize, and I was appointed as the inaugural Chairman of the Council of Science Advisers to the Prime Minister of Belize.