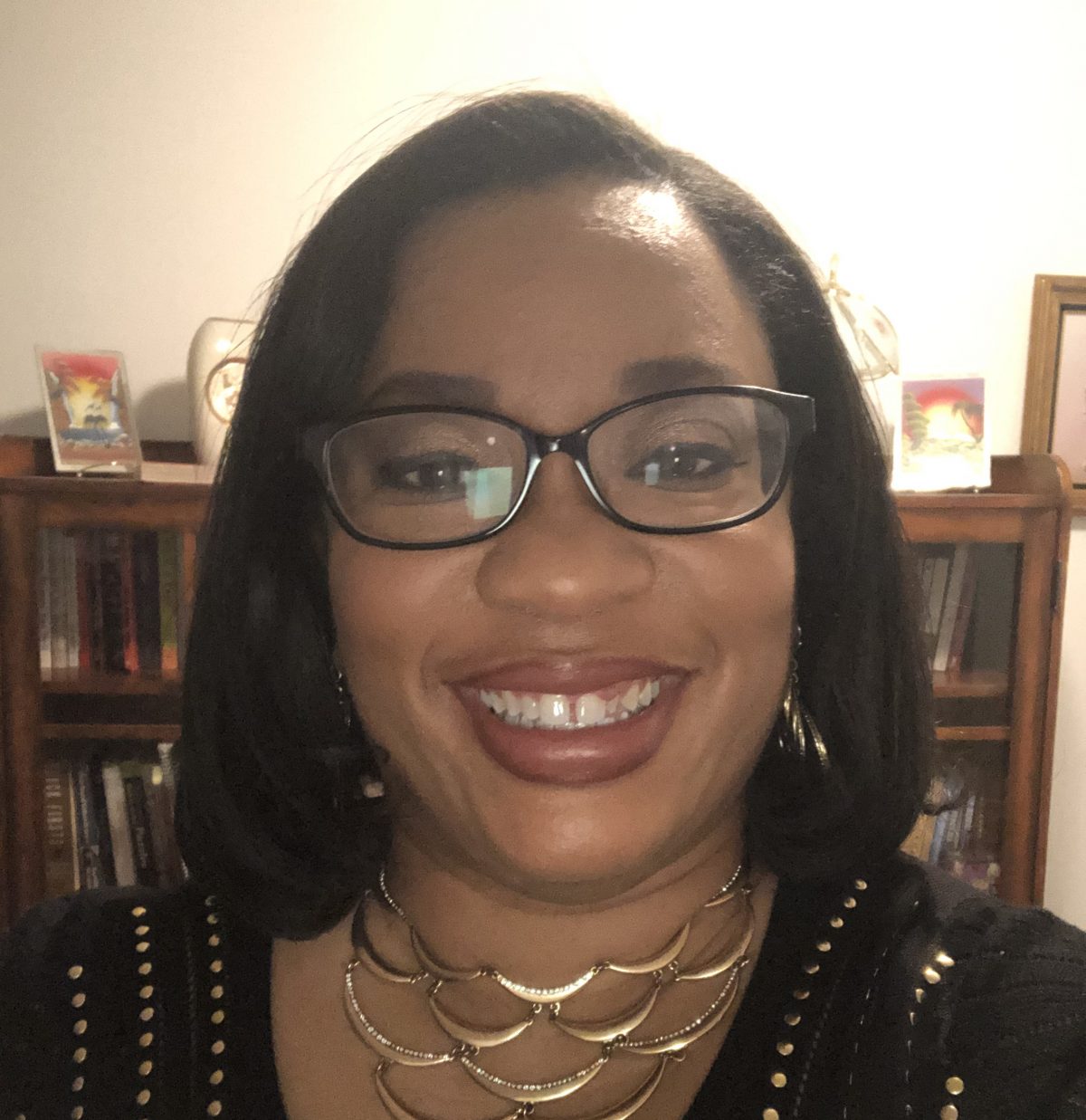 Leona Harris
Where are you from?
I was born in the Bronx, New York and raised in Queens, New York. I attended Jamaica High School in Queens for two years, but completed high school at St. Catherine's School, a college-preparatory boarding school in Richmond, Virginia, through a scholarship program for inner-city youth called A Better Chance. I attended Spelman College in Atlanta, Georgia where I participated in the Scholars in Mathematics at Spelman Program and graduated magna cum laude with a B.S. in Mathematics.
I was awarded a National Physical Science Consortium fellowship to pursue graduate studies in mathematics and earned my M.S. and Ph.D. in Applied Mathematics from North Carolina State University in Raleigh, North Carolina. After graduate school, I completed a postdoctoral fellowship at the Environmental Protection Agency in the National Health and Environmental Effects Research Laboratory in Research Triangle Park, North Carolina.
Please describe an experience (or 2) that helped you discover/ cultivate your interest in the mathematical sciences.
Growing up, I always had an affinity for mathematics. As a child I was always interested in studying patterns, working on puzzles, and solving logic problems; and I was very intrigued by the various ways in which mathematics showed up in everyday life. While in junior high school, I had the opportunity to tutor a family friend who was a working mother attending college at night and struggling in her math course because of a lack of confidence and the number of years she had been out of school. My work with her at the dinner table over the course of the semester helped to give her the confidence that she could do it, and she successfully completed the course. It was at that time that I knew that I wanted to pursue a career in teaching mathematics.
What is/are your most proud accomplishment(s) in regards to your career in the mathematical sciences?
I am most proud of being a mentor. Throughout my career, I have spent a great deal of time working with students who need additional supports outside of the classroom. I work with them to master good study habits; set goals and create action plans; manage time, stress, and life circumstances; and prepare for their future careers. It gives me great joy to know that I have mentees who have become successful teachers, doctors, and researchers; but more importantly have gone on to mentor others in need of support.
I am also very proud of my efforts over the years to increase diversity in higher education through my involvement in initiatives that focus on recruitment, retention, and support of minority students and women who have historically been underrepresented in the sciences. These include (but are not limited to) being a Co- Founder of the Infinite Possibilities Conference; Mathematics Coordinator and Instructor for the Educational Opportunity Fund Summer Program; Co-Chair and Member of the Park City Mathematics Institute's Diversity Committee; and Instructor for the Enhancing Diversity in Graduate Education Summer Program.
What is/are your most proud accomplishment(s) in regards to your personal life?
Personally, I am most proud of taking a leap of faith, leaving a tenured faculty position,  to relocate to the DC-area to be near and help care for my aging parents. It has been the best decision of my life.
I have had many mentors along the way, but there are three who have had the greatest impact on my life and have helped to shape me as a woman and as an educator: my mother, Dr. Teresa Edwards, and Dr. Sylvia Bozeman. I stand on the shoulders of these giants and I am forever grateful for the close relationships we have been able to maintain.
Please share some words of wisdom/inspiration.
Ask yourself: "What is the next right move?" ~Oprah Winfrey
Be intentional! Don't look back!
Seek advice, but do what's right for you…even if it's against the grain.