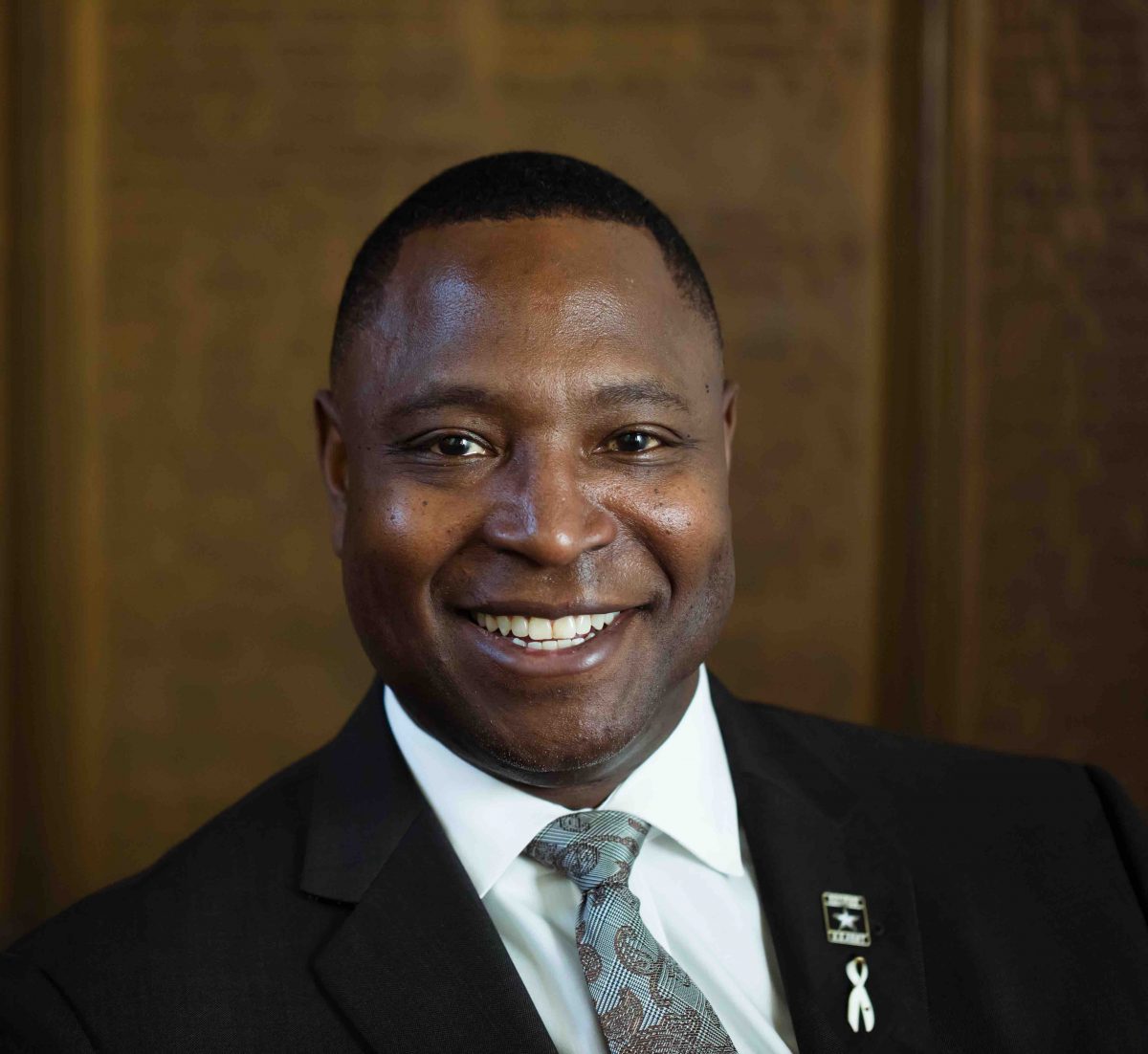 LTC Donald Outing (Retired)
Dr. Outing earned his Bachelor of Science degree in mathematics from Excelsior College (formerly Regents College), after studying mathematics at the U.S. Naval Academy in Annapolis, Maryland. He was awarded his Masters of Science in applied mathematics and Ph.D. in mathematics from the Rensselaer Polytechnic Institute. Donald Outing knew he wanted to use math to explain simple things in nature. From his early studies in middle school, the Baltimore, Md., native enjoyed modeling physical objects, such as triangles, and looking for patterns. "I always wanted to know the 'why,' " Outing said. That led him to research how sound travels, known as acoustic propagation.
A winner of Rensselaer's Joaquin B. Diaz Memorial Prize for creative research, at Rensselaer Outing carefully studied previous models describing how sound travels through water. Along coast lines, the complex contours of shallow ocean bottoms make sound travel in unexpected ways, which can hamper search and rescue efforts and distort the results of tests that use sound to measure ocean conditions, such as pollution levels or temperature. Outing tried a new approach to modeling sound waves. After rigorous testing, his model worked and it now provides the basis for a tool for scientists who study sea life and ocean conditions. Outing earned his PhD in only three years, while coaching Little League and basketball, and organizing an after-school program in math development for 7-13 year olds. Getting kids into math – and particularly underrepresented minorities – is all part of the fun for Outing. Two years after finishing his Ph.D., he was selected as a full-time mathematics professor at the United States Military Academy at West Point.
He was certified as a diversity and equal opportunity practitioner in the U.S. Department of Defense in 2015, after completing the Defense Equal Opportunity Management Institute (DEOMI), and received the Commandant's Award for highest overall achievement. He also was certified to mediate employment disputes within the defense department that same year.
Prior to his current role at Lehigh University, he was the founding director for the Center for Leadership and Diversity in STEM for the U.S. Military Academy at West Point. In that role, he conceived and implemented an innovative STEM outreach strategy directed at middle school students that impacted more than 10,000 students nationwide. He was awarded more than $700,000 in grants in support of these initiatives, which also focused on best practices for marketing to underrepresented populations and underserved communities.
Donald on underrepresented students :
"Sometimes it is very difficult to know how to help a student as the barriers to success for underrepresented students are not always obvious. Those barriers can be real or perceived obstacles that prevent a student from reaching their full potential. It is important for students to have access to mentors that can not only listen to their problems but can also empathize with them. The right mentor can help develop a student's personal and professional competencies, remove institutional barriers, and provide access to formal and informal networks."