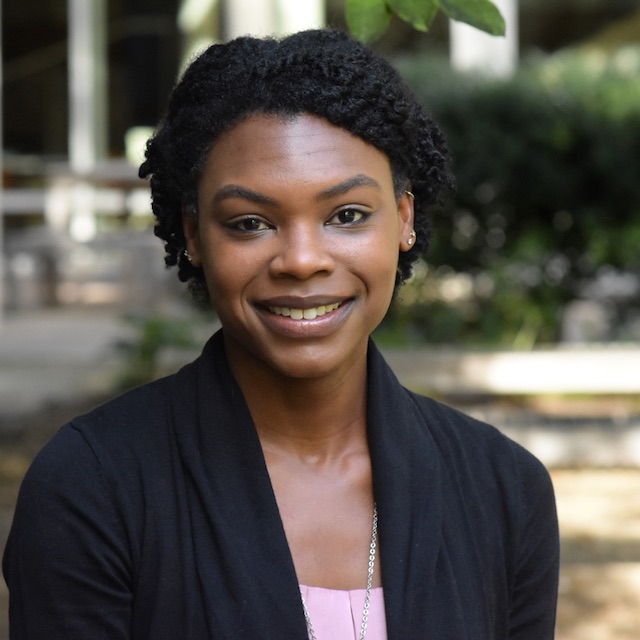 Maria Tackett
Where are you from? 
I am originally from Nashville, TN.
Please describe an experience (or 2) that helped you discover/ cultivate your interest in the mathematical sciences. 
I've always liked math, but my interest in the subject really started one day in fifth grade. I asked a question during class, and my teacher responded, "Great question. You'll learn more about that in 11th grade when you take trigonometry." I felt so smart in that moment! I don't remember exactly what we were learning or whether the teacher actually answered my question, but I do remember that being the day when math became a subject I not only enjoyed but one I knew I could excel in as well.  It's also when I realized just how much there was (and still is) to learn about math!
What is/are your most proud accomplishment(s) in regards to your career in the mathematical sciences? 
I've wanted to be a professor since high school, so my most proud accomplishment is starting my first (and current) job in academia. My path to get to this point included years in school earning a Bachelor's and a Master's degree, working as a statistician in industry, spending more years in school earning a Ph.D., and overcoming various obstacles along the way. Though there were times I considered changing course, I made it through with encouragement from friends and family reminding me that my passion for learning and teaching was greater than the temporary barriers. I'm proud that I'm now in the career I've dreamed about for quite a long time.
What is/are your most proud accomplishment(s) in regards to your personal life? 
My most proud accomplishment in my personal life is being a licensed foster parent and doing short-term foster care during my time in Virginia. This was an incredibly rewarding experience, and I look forward to doing it again one day in North Carolina. 
Finally, please share some words of wisdom/inspiration.
Find your cheerleaders and cherish them! These are the friends and family who will provide a word of encouragement, a listening ear, or a good laugh when you need it the most. It's easy to become consumed by work and school, so it's nice to have people around who can help you take a break and recharge.