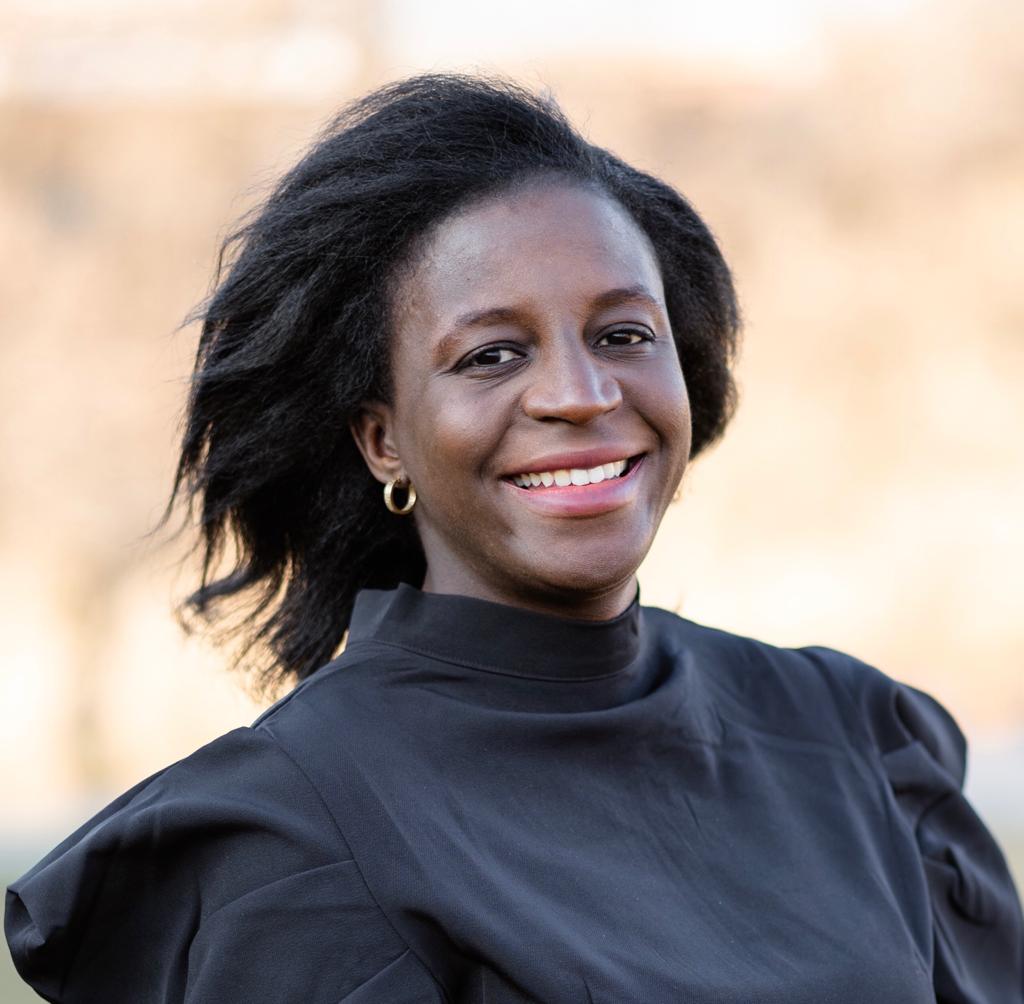 Marieme Ngom
Where are you from?
I grew up in Mboro, a small coastal town in Senegal. After graduating high school, I moved to Paris in France to attend Lycée Sainte-Marie Fénelon, a Classes Préparatoires aux Grandes Ecoles (CPGE) which consists of intensive preparatory courses to train students for entrance in the National Engineering Schools. I was enrolled in the special Mathematics and Physics Class (MP*). I was then accepted in ENSEEIHT (The Ecole Nationale Supérieure d'Electrotechnique, d'Electronique, d'Informatique, d'Hydraulique et des Télécommunications) where I graduated with an MEng in Computer Science and Applied Mathematics. While at ENSEEIHT, I also obtained a Msc in Computer Science from the University of Toulouse. I was really interested in doing research in Mathematics and that prompted me to get a Msc in Mathematics from the University of Paris XI (Orsay) before coming to the University of Illinois at Chicago where I graduated with a PhD in Mathematics under the supervision of Prof. David Nicholls.
Please describe an experience (or 2) that helped you discover/ cultivate your interest in the mathematical sciences.
I've been interested in mathematics for as long as I can remember, our dad would always give my siblings and I fun math problems/challenges to solve growing up. One that particularly stood with me was computing square roots without using a calculator. I believe I was in elementary school then and I guess that was my first numerical approximation algorithm. 
I was on track to becoming an Engineer in Computer Science when my interests in mathematical research were reignited by research internships I did at the University of Florence in Italy and then at the European Centre for Research and Advanced Training in Scientific Computing (CERFACS) and the Lawrence Berkeley National Lab. 
What is/are your most proud accomplishment(s) in regards to your career in the mathematical sciences?
I am very proud of the journey I went through to be where I am today so I find it difficult to pinpoint to singular accomplishments. Coming from a conservative society, I had to overcome many cultural and social bottlenecks to successfully carry out my studies to the PhD level. I could have never done it without my awesome and supportive parents who would empower and cheer me up whenever I started doubting the path I was on. 
I was also particularly proud to have my parents watch my commencement,  my mom flew in from Senegal for the occasion while my dad watched it live online from Dakar. 
What is/are your most proud accomplishment(s) in regards to your personal life?
My children, and thriving through pregnancies and motherhood during my PhD and my postdoc. My PhD commencement was on Mother's day and it was even more special since my mom was there too. Seeing her proud of me on that particular day meant everything to me.
Please share some words of wisdom/inspiration.
If we learned anything the past year (2020) it is that things don't always go as planned and are not linear. 
Set goals, be flexible, reach out to people and find mentors, they can make all the difference in your studies and career. More importantly, don't let anyone or any social constructs based on race or gender discourage you.