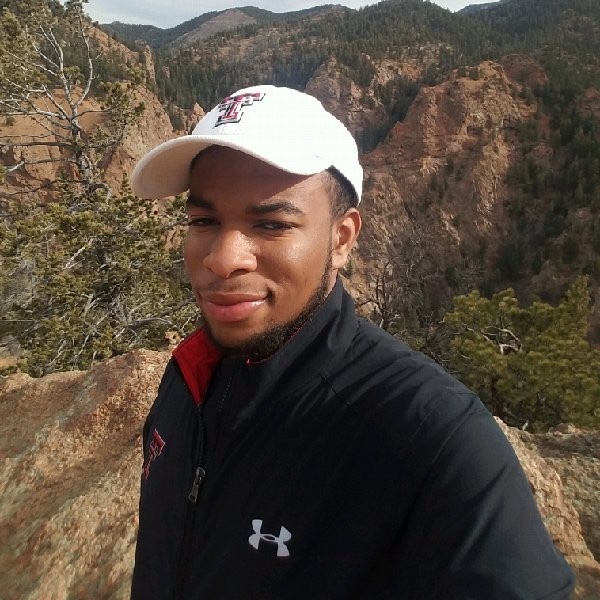 Reginald Blow
Where are you from?
Wichita Falls.
Please describe an experience (or 2) that helped you discover/cultivate your interest in mathematics.
My interest in math came at a very early age but the first instance I can recall was doing a multiplication table competition within my third grade class. I was always ahead of others and math just naturally came to me ever since then.
What is/are your most proud accomplishment(s) as a K-12 educator?
My most proud accomplishment is just finishing my first year of teaching during a pandemic. It was a very challenging year but bonding with my students and helping them learn holds a special place in my heart.
Describe what you do in the classroom to inspire your students.
There is nothing in particular I do that inspires the students but the daily conversations we have and the way I try to relate to my students help. Being a young black male teacher is something I use to my advantage because I try to help them understand that I grew up very similar to them and nothing is out of reach, and anything they want to achieve is possible.
What is/are your most proud accomplishment(s) in regards to your personal life?
Graduating college while working two jobs for the majority of my experience is something I'm very proud of, it took me six years but I never gave up and have been grateful ever since.
Please share some words of wisdom/inspiration.
Anything is possible with patience and God, no matter how hard things may seem you can always come out on top.