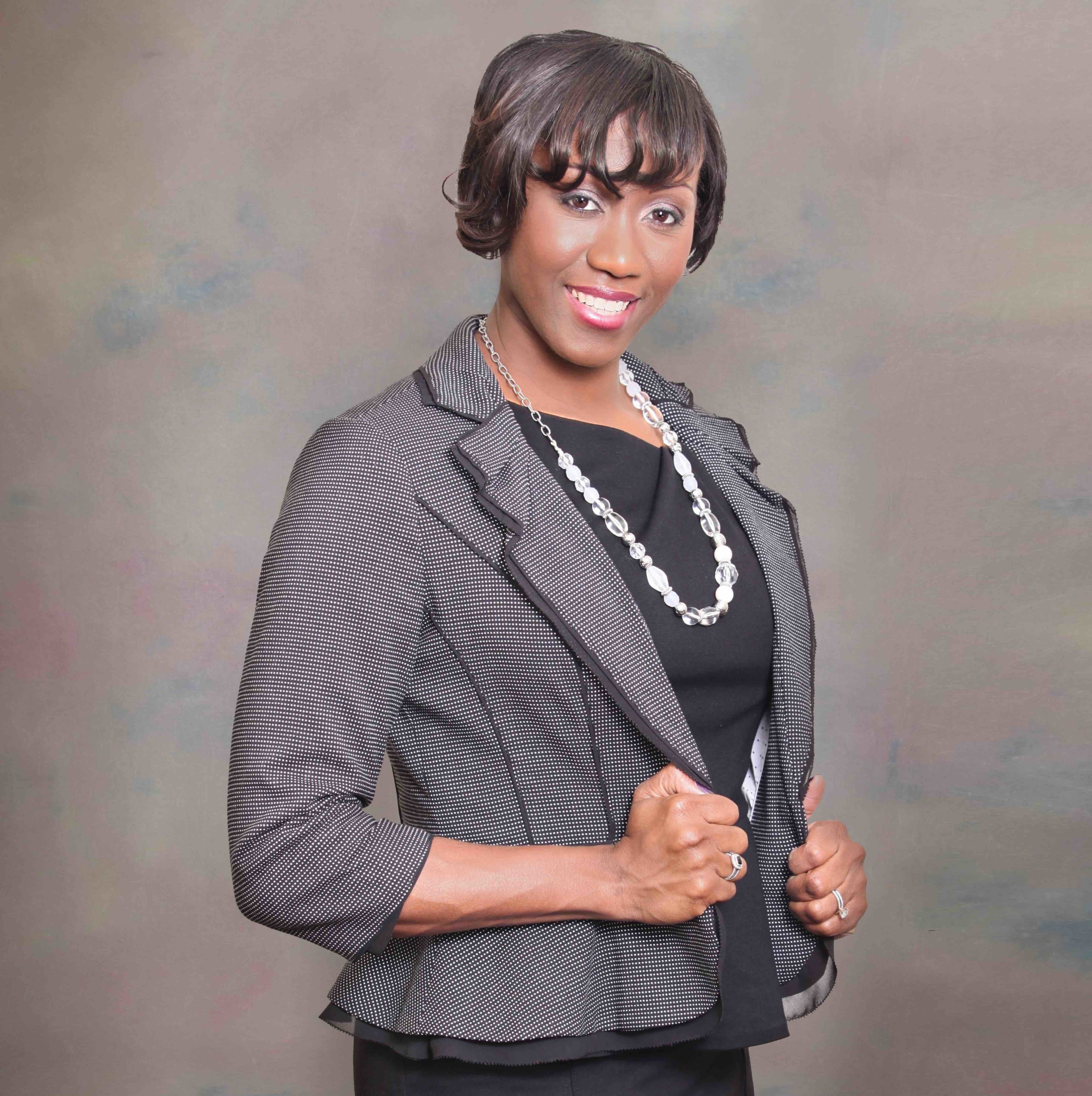 Rhonda D. Fitzgerald
Where are you from?
I was born and raised in Williamsburg, Virginia. I earned my B.S. and a M.S. in Mathematics and Applied Mathematics from Hampton University, where I ran cross country, indoor and outdoor track and field. I continued my education at Virginia Commonwealth University on the Medical College of Virginia campus earning a Ph.D. in Biostatistics.
Please describe an experience (or 2) that helped you discover/ cultivate your interest in the mathematical sciences.
In our home, math was our thing! I was raised in a home of a mathematician. My father, Ronald Ellis was a 1973 graduate of Norfolk State University where he earned a B.S. in Mathematics. My older brother Shawn and I, although not on a straight path, would end up following our dad's footsteps. Through high school clubs like The Cooperating Hampton Roads Organization for Minorities in Engineering (CHROME) if you were good in math, you were encouraged to be an engineer and several of my high school friends did just that. We both left home six years apart with aspiration of being an engineer. My brother left for Virginia Tech; however he finished with a mathematics degree from Norfolk State and I received mine from Hampton University.
It was challenging being a student-athlete majoring in engineering, and fulfilling my obligations to my team, as I traveled the entire academic year. The schedule put a strain on my academic performance, and I missed class frequently as I competed in the heptathlon. After a couple of years and consultation from several professors, I decided to change my major to mathematics and walk in my destiny. I had amazing mentors that believed in and encouraged me to keep going.
What is/are your most proud accomplishment(s) in regards to your career in the mathematical sciences?
There are several things that I am genuinely proud of, with the first being the completion of my Ph.D. in Biostatistics from Virginia Commonwealth University. I was one of the first African Americans to complete the program in my department. Without question, there were times that I wanted to give up. However, giving up was not a viable option. My brother and I were taught, "never to quit," and to "see things through." Hence, I would dust myself off and press onward. "If I have seen further, it's by standing on the shoulders of giants." I' m truly blessed to have had those giants in my life who saw fit to pour into me, and I am forever grateful.
I'm proud to be an associate professor at Norfolk State University (NSU) in the same department where both my father and brother received their degrees. It is the NSU math department that trained them both providing them the foundation and skills necessary to become successful along with God's grace that afforded my family a blessed life. Their legacy gives me an even stronger sense of purpose at Norfolk State.  Each day I educate and mentor students from all backgrounds, many being first-generation college students, and I know that I am here "for such a time as this." It is my turn, to offer my shoulders for my students to stand.
As a tenured associate professor, I have received many awards and accolades, as well as multiple funding from NSF. Still, I'm most proud of the relationships I have formed with the students and the impact I have made in their lives. I recognize that what I do can help change the trajectory of my students' lives for generations, and I don't take it lightly. They not only have acquired an understanding of math and gained an appreciation for math instruction in the classroom, but, at times, they receive life lessons. It makes my heart truly happy to see them earning Ph.D.'s or in the industry as successful mathematicians, engineers, and scientists.
I genuinely love teaching and using innovative ways to present mathematics to help students comprehend mathematical concepts. I strive to help students build and create healthy learning habits, i.e., study techniques and incorporating math instructional videos of which I have created on YouTube using a glass lightboard to aid students. The feedback has been tremendous. The students have been able to apply the newly learned study techniques in other classes and have expressed the helpfulness of the videos. The students love them. I now use them in efforts to create a successful online math course.
What is/are your most proud accomplishment(s) in regards to your personal life?
With regard to my personal life, I am most proud of raising my children and watching them grow into intelligent and kind-hearted individuals. Also, I am proud to be the wife of the most talented, hardest working, and smartest man on earth. I am blessed to be there to support and watch as he pastors and more recently worked to open multiple site locations. I am truly in awe every day of what God is doing in our lives!
Please share some words of wisdom/inspiration.
Commitment is doing that thing you said you would do, long after the feeling in which you said it in is gone. For many things in life, we are all in, excited and ready at the beginning but lose that zeal as time goes on. Whatever it is, be as committed to it as you were on that first day!
Lastly, be reminded that you are your ancestors wildest dreams. The result of your praying grandmothers and great grandmothers……Don't ever give up! In the words of Edgar Albert Guest's poem See it through:
Even hope may seem but futile,
When with troubles you're beset,
But remember you are facing
Just what other men have met.
You may fail, but fall still fighting;
Don't give up, whate'er you do;
Eyes front, head high to the finish.
See it through!