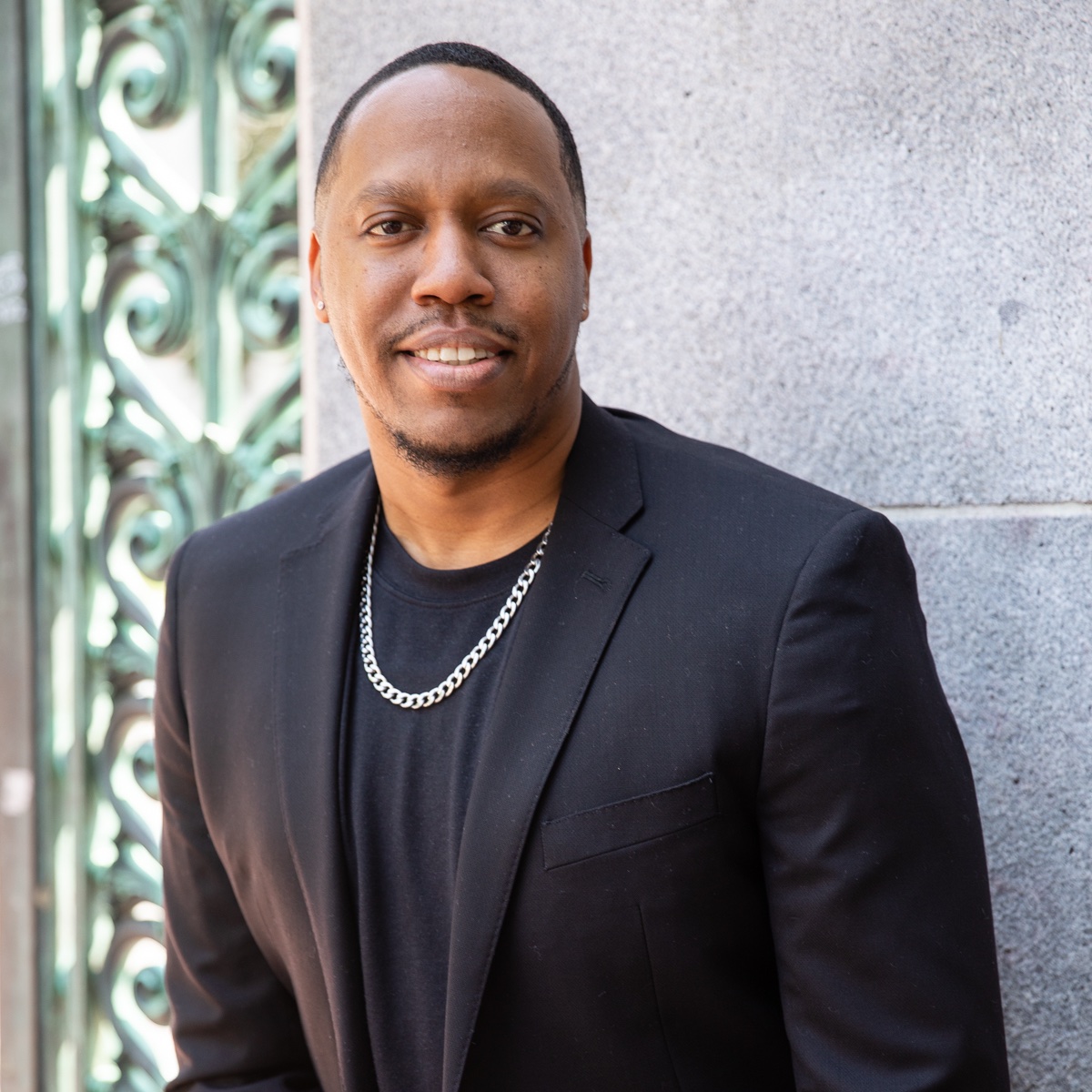 Ronald Page II
Where are you from?
I am from Vallejo, CA.
Please describe an experience (or 2) that helped you discover/ cultivate your interest in the mathematical sciences.
The first experience that helped me recognize my interest in math was in elementary school where I would finish math packets fairly quickly and my father was not impressed but asked "Where is your twin sister at?"  I then shifted focus on not only finishing my work but tutoring my twin and then others in our class.  I found my enjoyment with math was the light bulb moments that others got after I was able to explain the concepts slightly differently. I continued to excel in math and work with my sister, classmates, and soon thereafter basketball teammates.  This boosted my confidence in math and I majored in applied math for undergrad at UC Berkeley.  My second major experience came at Cal where I joined the UC LEADS program where I learned what a graduate degree was, the idea of becoming a professor was planted and I was able to do research in math at the end of my 1st year of college.  I then had the opportunity to do research at UCSD, Lawrence Livermore and Lawrence Berkeley National Laboratories. After experiences in math, stats, engineering, and physics research, I shifted back to tutoring and teaching while in graduate school and that passion for light bulb moments experienced by my students led me to pursue teaching at the community college level.
What is/are your most proud accomplishment(s) in regards to your career in the mathematical sciences?
My most proud accomplishment in my career was becoming the first and only full-time tenured Black Math faculty member at City College of San Francisco.  The campus has been open since 1935 so when I was hired I recognized I needed to not only cultivate my craft in teaching, but also contribute to developing a pipeline of other Black full-time faculty at the community college level. I've run a peer math mentoring program at CCSF as well as led the statistics co-requisite program on our campus.
What is/are your most proud accomplishment(s) in regards to your personal life?
Up until my wedding last month to my wife Joanna, I feel that supporting my family and friends have been my most proud accomplishments in my personal life.  I have been blessed and fortunate to still be here on earth to contribute to the betterment of society as a husband, brother, son, nephew, uncle and friend and instructor to so many individuals.  I recognize my own success and greatness is only thanks to those around me that continue  to challenge, motivate and inspire me to pursue higher heights.
Please share some words of wisdom/inspiration.
A few things that have really impacted my life has been built around these following quotes.
"A rising tide raises all ships."- whether you are a yacht or a sailboat, we are will all rise together as long as we are communicating and sharing knowledge and info and experiences with one another.  I tend to be an open book, so I try to share more details about my successes and failures so that genuine connections can be formed.  I challenge us all to be open books and recognize our similarities and differences are useful in developing new knowledge.  Ask questions and pursue answers to live a life truly learning lifelong.

"Anything that doesn't change, dies."- Be open and willing to have new experiences and try new things.  You may be surprised with the things you enjoy.  Don't let our fears of unknowns deter us from fulfilling our destinies. Travel, try new foods, learn how to swim, learn a new language, explore!

"Stay H&H, Humble and Hungry. We are Dream Chasers"- a bit self explanatory but keep going. Set a goal, achieve it or re-set it! Keep in mind others are watching you so do your part and be honest about what it takes to achieve your dreams.