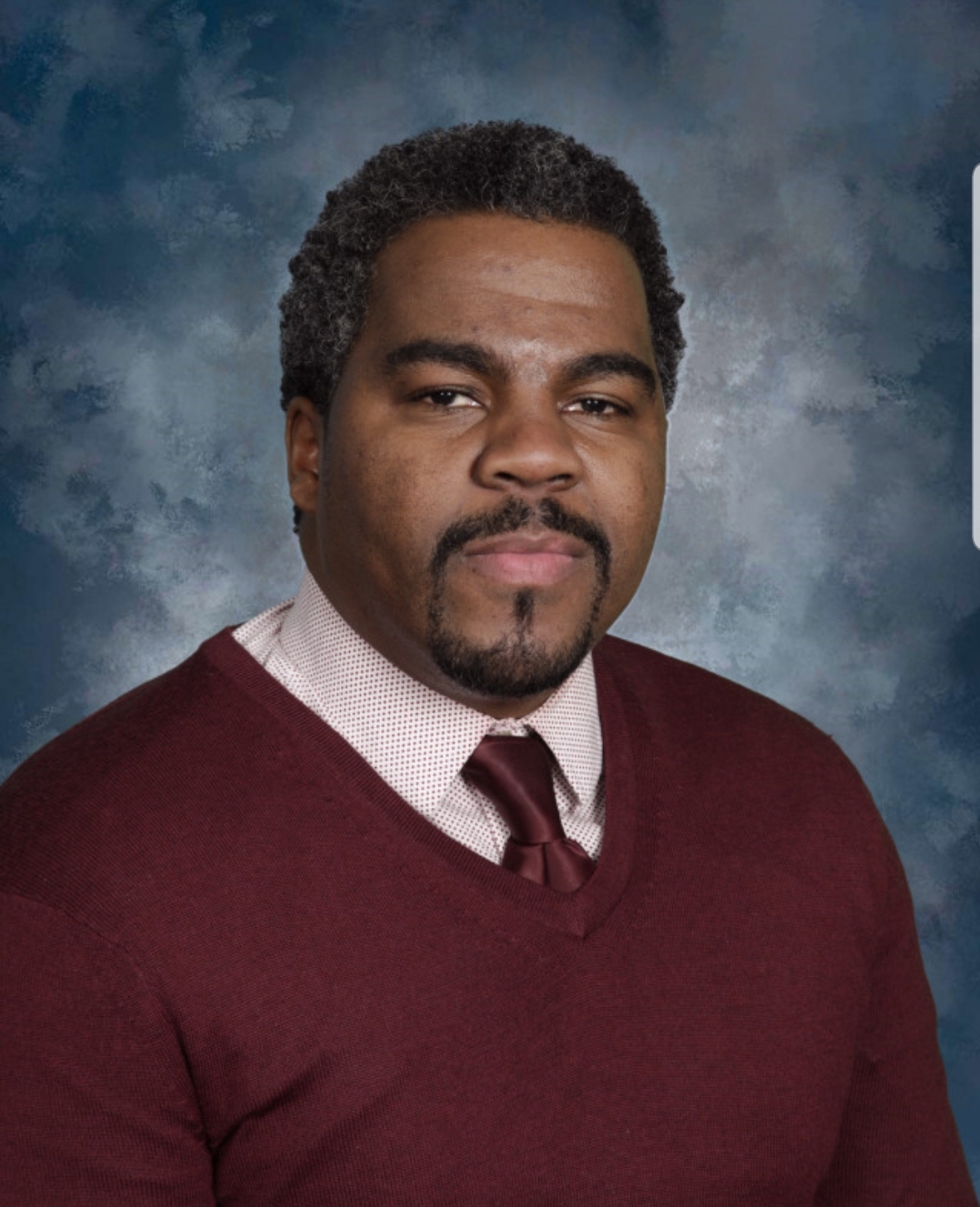 Thelvie Cullins
Where are you from?
I am from Dallas, TX. I graduated from Florida A & M University with a degree in Electrical Engineering. 
Please describe an experience (or 2) that helped you discover/cultivate your interest in mathematics.
I've always excelled at math.  It has come naturally for me as I appreciate the fact that it truly is a universal language that everyone can communicate no matter the demographic.  My father has a minor in mathematics which I also believe helped set the tone for achievement in this subject area.  He, along with my mother and older sister, always stressed the importance of excellence in every facet of education but as a child, I always sensed a different energy when it came time to discuss mathematics.
What is/are your most proud accomplishment(s) as a K-12 educator?
I am a two-time teacher of the year recipient, a two-time Claes Nobel National Top 10 Educator of the Year Award recipient and I've also been awarded the TI Innovations in STEM Teaching Award.  
While I am proud of those accomplishments, there is one event that will forever be dear to my heart.  A short time ago, there were 5 students in a totally different school and district than which I taught that felt as though they weren't being serviced in their Calculus BC class.  I was contacted to assist, and we worked together for an hour and a half every other night from January to May.  I taught and they learned the entire BC curriculum in that time period.  They all took the AP exam and they all passed the AP exam. 2 threes, 2 fours and 1 five.  This will forever resonate because every student learned that they could do anything they set their mind to, if they were willing to make sacrifices and work hard. I learned the true depth of my calling as I drove back and forth to my daily school and the additional district those many evenings as they deserved a chance to learn and it was my calling to be available for them.
I am also proud that my students have produced close to 1,500 AP Calculus AB/BC qualifying scores in the 15 years that I've been teaching calculus.
And as the years – and scholars – continue to progress, I have several former students who are now teaching mathematics all over the country, including three that have come back to teach with me at the very school from which they graduated.
Describe what you do in the classroom to inspire your students.
I hold them accountable.  I model hard work.  I teach to show my students how smart they are and not how smart I am.  I try to embody the famous quote that people don't care how much you know until they know how much you care.  I never lower my standards to raise theirs. 
Serving as a Calculus teacher keeps my days dutiful and teeming with commitments, and my service to every one of those scholars means staying on assignment. That service can be summarized in two simple statements that highlight my teaching philosophy. "All students can learn" and "I have a calling to teach them." 
In class, scholars learn integration or related-rates problems, though sometimes what they learn is deeper. My classroom is set up as an environment that supports the scholars in feeling successful and accepted and encourages them to embrace decision making – even when exposed to challenges. 
Students become critical thinkers and leaders as they are encouraged to inquire, understand and reason, and not to expect answers handed to them. The scholars learn that true strength is not giving up after a setback and often find out that they are more competent at math than they ever imagined. Once the students understand that genuine hard work is the reward, the ensuing growth process is a joy to watch.
What is/are your most proud accomplishment(s) in regards to your personal life?
As a family man, I am rooted in growth and aim to model it as an example in my own family. Through the years I've found a consistent commitment to fitness healthy for both body and spirit. My wife and I value God's word and intentionally set aside time to explore it in bible study. We've committed to consistently schedule fun downtime, together and with our growing children. And in growth, I intentionally observe others who are also aligned with their own calling.
Please share some words of wisdom/inspiration.
I believe teaching is a special calling for a unique community of educators. To establish the highest achieving student scholars, it is also a calling to prepare young people to become well-adjusted, responsible citizens and to enhance their leadership skills, moral values, and critical thinking in their class and community. When my former students come back to visit me from college – and they do – they share life lessons they've learned with my current students regarding time management, re-routing failure and making good moral decisions. There is a star on my wall for every passing AP exam score over the years, and each represents the scholar shining as brightly as their stars in college and in their careers.