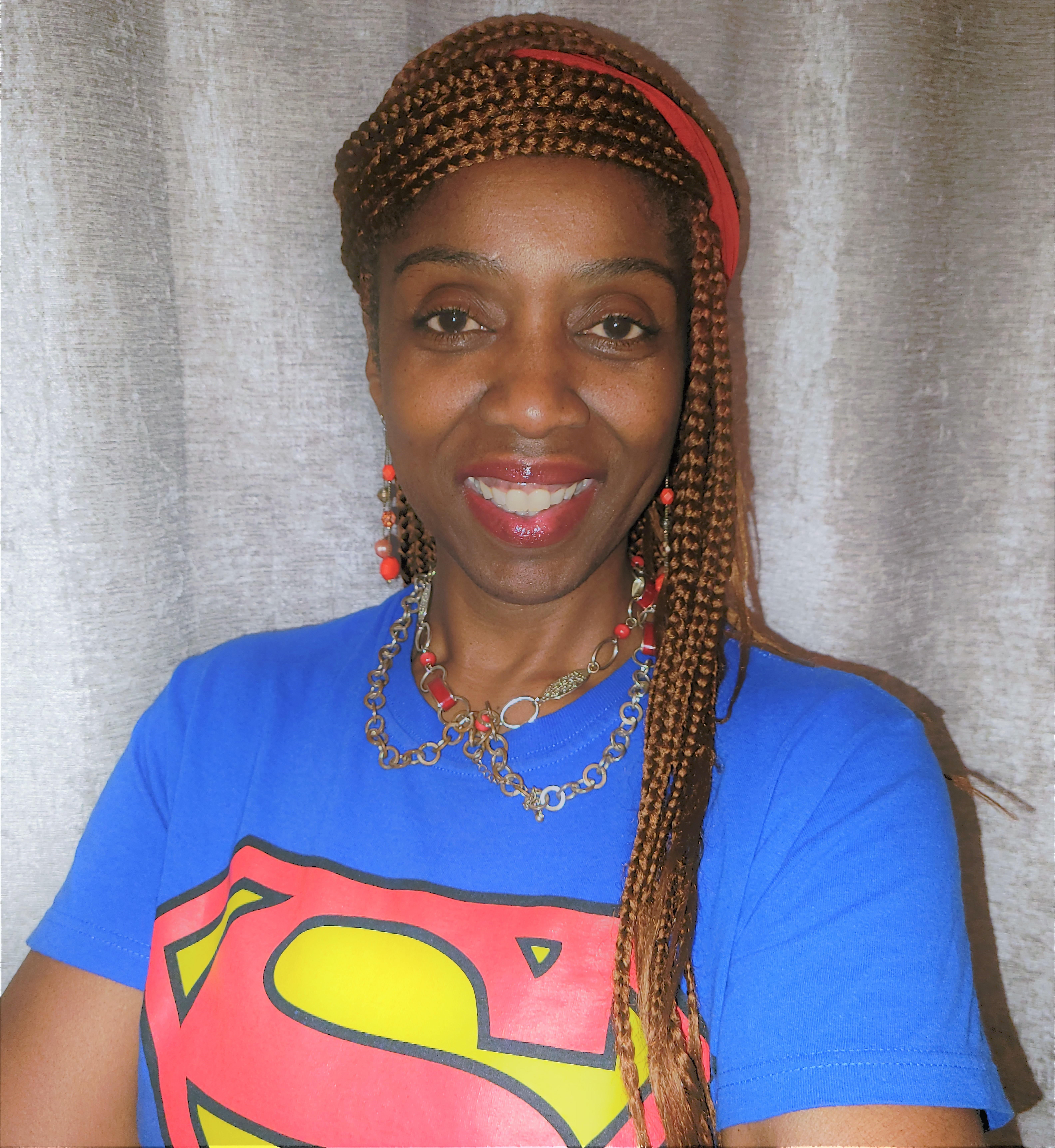 Tonya Clarke
Where are you from?
I grew up in New York with my two older brothers and our parents, Jimmy and Phyllis Milton. Our parents used actions as much as words to expose us to the value of hard work, the power of a quality education, the joy of community service, and the need to advocate for self and others. I currently live in the suburbs of Atlanta, where I aspire to live out the lessons taught by my parents.
Please describe an experience (or 2) that helped you discover/cultivate your interest in mathematics.
I have always enjoyed mathematics. Initially I enjoyed it because I found it to be easy. Eventually it became more challenging, but I continued to love it because I found problem-solving intriguing.
It was while teaching Mathematics that I discovered its profundity. Mathematics is visually pleasing, relevant to all, and useful in every situation. As a new teacher, I taught five classes with a large number of students who were facing difficult circumstances. Some of these students were navigating the criminal justice system, some were raising children (their children or someone else's), and two of them were married. Their focus was not on studying formulas and theorems. If I was going to succeed at my job, I had to consider how to make mathematics necessary and interesting to their lives. I was challenged to examine the real purpose for learning mathematics and to look at mathematics beyond the numbers and the formulas. With this in mind, I implemented a project that required my students to create long- and short-term goals along with a plan for achieving those goals. Their plan had to start from their current circumstances and pave a path to their hopes for the future. This project resulted in 100 % participation from my students. Embedded in this project was the mathematics that was necessary to calculate outcomes, budgets, and timelines. They had to make comparisons, analyze options, and document their decisions. Once students were invested in the project, they were not only willing to complete the math, but they were willing to learn the math they didn't already understand so they could apply it to the creation of their plan. That year, my students had their first experience with success on a math standardized assessment. Just as important, they demonstrated and expressed a new appreciation for the usefulness of mathematics. They recognized that success in mathematics was achievable. This experience led me to further examine the process for developing mathematical proficiency and the methods for guiding students through applying and modeling with mathematics. The more I learned, the more I realized that students cannot just do mathematics, they must experience mathematics. From then on, I was fully invested in mathematics and mathematics education.
What is/are your most proud accomplishment(s) as a K-12 educator?
Moments of pride include witnessing the achievements of my students, creating a framework that guides teachers through the complexity of preparing for context-based mathematics instruction, and developing a support structure that promotes system-wide job embedded professional development.
Some of my proudest accomplishments as a K-12 educator are related to moments when I could empower a student to succeed. My ability to widen options and empower all students to achieve at high levels was acknowledged by the state when I was recognized as a Georgia Master Teacher. As a district leader, I am proud of my work developing a framework that guides teachers through the process of planning and preparing for the implementation of mathematics instruction that is culturally responsive and widely accessible. This framework, combined with a teacher leader support structure, empowered educators in my district to make math matter for every student every day.
Describe what you do in the classroom to inspire your students.
As a classroom teacher I inspired my students by enabling them to recognize that they were highly capable and that their contributions to the classroom and to the community were valued. I did this by providing opportunities for them to apply mathematics to a variety of topics that were relevant to them and by maintaining a space where all voices were heard. I spent time getting to know my students, their families, and their interests. I made sure they understood that failure was not a final destination but a rest stop on their journey to success.  In my position as Mathematics Coordinator, I seek to inspire other educators by ensuring they are well equipped, encouraged, and supported as they provide high quality instruction to our students. I strive to provide opportunities and guidance that empowers others to expose students to a variety of experiences in mathematics.
What is/are your most proud accomplishment(s) in regards to your personal life?
Personally, I am proud of the decades that I have worked in tandem with my husband to raise two loving, caring, and talented risk takers who are chasing their dreams, positively influencing the community, and raising future kings and queens. I am proud of the work we do in ministry to enhance the social/emotional well-being of community members who are facing challenging times in their everyday lives. I am proud of the years spent on our county's Housing Authority board developing programs that provide decent, safe, and sanitary housing along with my current work on the Tourism Authority board ensuring we promote and develop public projects that enhance cultural growth, public welfare, education and recreation. I am also proud of my work with the NAACP educating and advocating for civil rights and activism. Mainly, I am proud that I am living the lessons taught by my parents.
Please share some words of wisdom/inspiration.
As educators, I think we could make our lives much easier and the lives of our students much richer if we spent less time telling students what to think and more time providing students with something worth thinking about. Mathematics should be taught with a focus on helping students to become independent, critical, and creative thinkers. We must establish a sense of urgency for improving mathematics proficiency. Memorizing mathematics facts and practicing computational skills is not enough to prepare students for the demands of our future world. We must act with the intent to develop citizens who are innovative problem solvers, who can adapt to the constantly changing social structures, and who can justify conclusions to the complex problems of the world. I encourage my colleagues to establish a need and a means to make math matter for every student every day.