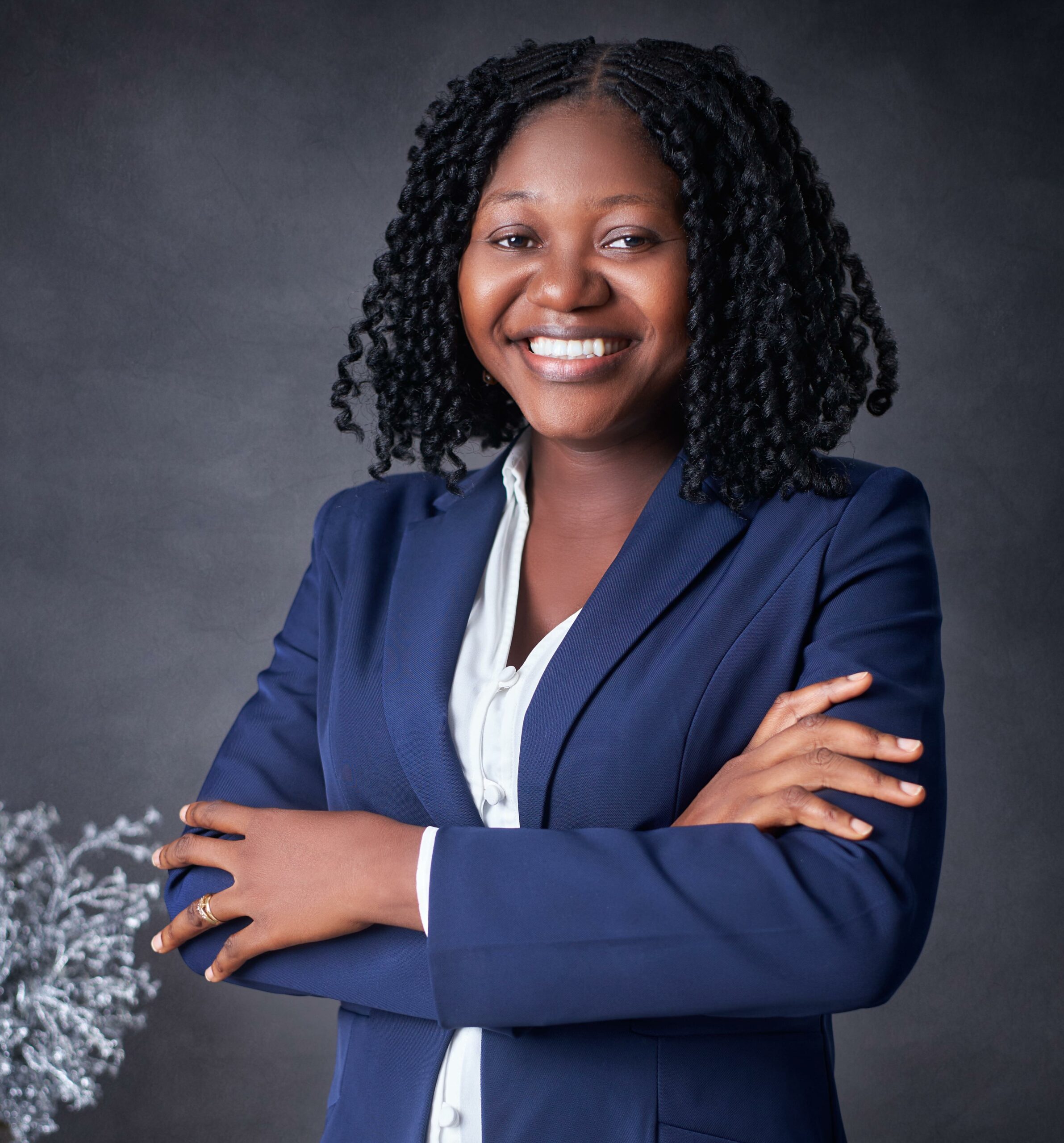 Angela Tabiri
Where are you from?
Ghana
Please describe an experience (or 2) that helped you discover/ cultivate your interest in the mathematical sciences.
Growing up as a child in Accra, Ghana, I was good at mathematics but did not consider a career in mathematics as a career prospect. After secondary school, I applied to the University of Ghana to study Business Administration. Things did not turn out as I expected which meant that I was rather admitted to study mathematics and economics at the University of Ghana. I was disappointed but went on to accept the offer.
Lectures especially in mathematics were challenging. For every hour of lecture, I had to spend about two hours unpacking the concepts from the lecture. Each week, we had to hand in solutions to a set of questions. In spite of these challenges, I spent long hours either working alone or with a group of friends which enabled me to understand mathematical concepts and develop a love for the subject.
I loved the challenge mathematics presented so after undergraduate studies, I went to the African Institute for Mathematical Sciences Ghana to pursue a masters degree in the mathematical sciences. The AIMS environment was more challenging with us working in a 24/7 learning environment to acquire skills such as problem solving and programming, taking courses in specialised fields of mathematics and a masters dissertation all in ten months. At AIMS, I met lecturers who were passionate about mathematics and they encouraged and supported me to pursue mathematics further.
At this point, I was not sure a PhD in mathematics was something for me so I decided to go to the International Centre for Theoretical Physics(ICTP), Trieste to pursue a postgraduate diploma in mathematics. This one year program was to help me decide whether I  wanted to pursue a PhD in Mathematics or not.  At ICTP, I met students from all over the world and we were taught by worldclass lecturers. We did not only have written exams but oral exams in addition. I found it challenging and frustrating but I gave it my best.
While at ICTP, I heard about the Schlumberger Foundation Faculty for the Future Fellowship which funds women in STEM from developing countries to study at top universities abroad so they can return to their home countries to promote teaching and research in STEM. I applied for this fellowship and also applied to the University of Glasgow for a PhD in Mathematics. After a very competitive selection process, I was awarded a Schlumberger Foundation Faculty for the Future fellowship to fund my PhD studies at the University of Glasgow. It was at this moment that I believed that a career in mathematics was a thing for me.
What is/are your most proud accomplishment(s) in regards to your career in the mathematical sciences?
Returning to my home country Ghana after PhD studies in the UK has been one accomplishment I am proud of. As a lecturer in Ghana, I am promoting the learning of mathematics so students gain a strong foundation for their respective fields. The diverse skills I acquired during postgraduate studies are being transferred to students. Students see me and they are inspired to pursue careers in mathematics and related fields. I also encourage, support, and mentor students especially African students to pursue careers in mathematics.
What is/are your most proud accomplishment(s) in regards to your personal life?
I am giving back to society through outreach programs such as the Femafricmaths initiative. As a PhD student, I hardly met female African mathematicians at conferences or at the university. Was it the case that they did not exist or were not visible, especially on social media?  I decided to change this narrative by founding Femafricmaths to tell the stories of female African mathematicians. I interview #mathsqueens on the Femafricmaths social media pages to highlight the diversity in career options when you study mathematics. Our vision at Femafricmaths is to see girls being confident to pursue careers in mathematics. Through social media, we are reaching young people in Africa and across the world with mentors who are blazing the trail in their respective fields in mathematics.
Please share some words of wisdom/inspiration.
Dream, believe, and take action. Dream beyond your surroundings. Believe in your dream but also find mentors who believe in your dream so that they can support you along the journey. Your dream can only become a reality if you take action.