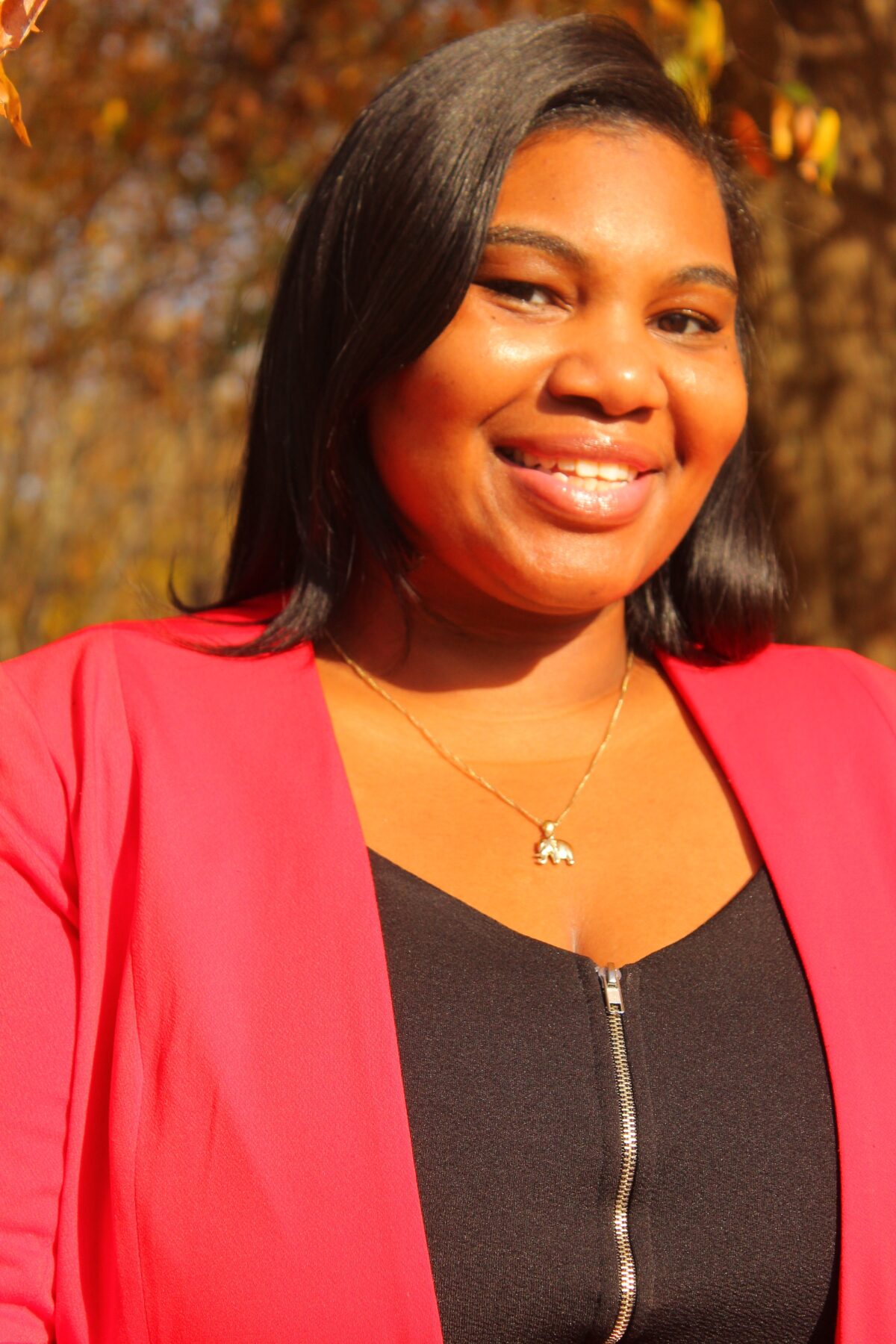 Ashley J. Swain
Where are you from?
I was born and raised in Philadelphia, PA. Currently, I reside in Buford, GA.
Please describe an experience (or 2) that helped you discover/ cultivate your interest in the mathematical sciences.
My interest in mathematical science began my junior year at Spelman College. During this time, I conducted an independent study research project that involved both neuroscience and applied mathematics with Dr. Sylvia Bozeman. This was the first experience I had where learn about mathematical modeling. I realized I enjoyed using mathematical concepts to tackle various scientific problems and therefore became drawn to applied mathematics. My interest in the mathematical sciences only grew as I studied computational neuroscience in my Masters program. Ultimately, this led me to the path of pursuing a Doctorate degree in Neuroscience, focusing on neurodegenerative disorders.
What is/are your most proud accomplishment(s) in regards to your career in the mathematical sciences?
My most proud accomplishment is the transition I made from successfully obtaining an M.S. in Applied Mathematics to obtaining a PhD. in Neuroscience with very little neuroscience experience.
What is/are your most proud accomplishment(s) in regards to your personal life?
In regards to my personal life, my family is my most proud accomplishment. My husband, mother, and grandmother have truly been my support system throughout graduate school. My husband supported me and took care of our first son a great bit while I spent late nights in the lab. He was my rock! I was determined to have most of my dreams met before I turned 30, it was tough but I would not change an ounce of it!
Please share some words of wisdom/inspiration.
It is your journey, enjoy the ups and downs as life is full of uncertainties! Do the unthinkable and unimaginable, be unpredictable, and unbelievable!