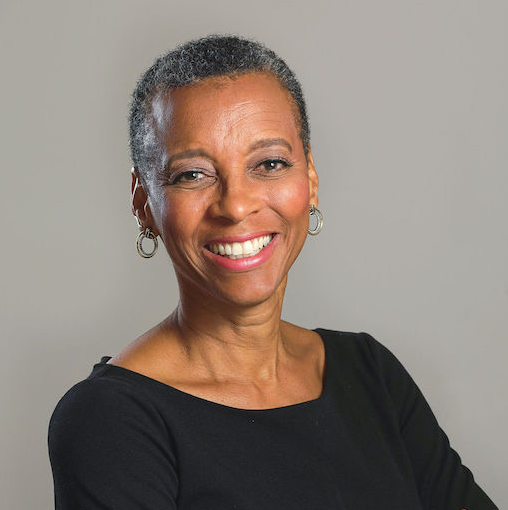 Camille A. McKayle
Where are you from?
I was born in Jamaica, and moved to Brooklyn, NY when I was 14. I finished high school there before pursuing my BS in Mathematics at Bates College in Maine. I completed my PhD in Mathematics at Lehigh University.
Please describe an experience (or 2) that helped you discover/cultivate your interest in the mathematical sciences.
I have always loved mathematics. I majored in mathematics as an undergraduate, but, even so, did not necessarily see it as a path to further study or a life of studying and doing mathematics as a profession. I really did not know mathematicians, and even going through undergraduate, I did not see myself as a college professor. Through encouragement from a high school friend, I returned to graduate school in mathematics, and really immersed myself in learning–and it was wonderful (of course peppered with the usual stresses of graduate school)! I often look back at this time and wonder how we were able to absorb so much. Life was simpler then–no meetings, no committees, just mathematics. I really enjoyed the community of graduate students. Our shared interests led to many interesting discussions. Much of the more interesting mathematical thoughts and musings happened in these settings, more so than in a classroom.
What is/are your most proud accomplishment(s) in regards to your career in the mathematical sciences?
I have been in higher education for almost thirty years. There is little that brings more joy than bumping into a former student, especially those who felt they were not strong in mathematics but had to take the "required" courses for their major, who says that I was instrumental in uncovering the beauty of mathematics for them. As a Black Woman Mathematician, I do not remember feeling that I was not able to put the time in enough to learn the concepts. I felt it was up to me. In my teaching, I always wanted every student to see that they were capable of understanding the mathematics that was in front of them. This was not something for the elite, but was within their grasps. I feel that I was able to accomplish that in my teaching. That was a goal that I set for myself–share the beauty of mathematics. Not everyone will study mathematics further–but as long as they could see that there was beauty, simplicity and elegance in the subject, they gained a deeper appreciation.
What is/are your most proud accomplishment(s) in regards to your personal life?
I have been privileged to be able to share my passions with my family–my spouse (fellow mathematician) and two (now adult) children, who are also STEM enthusiasts (not mathematics, but close). I am also privileged to serve as Provost at the University of the Virgin Islands, and have done so through devastating hurricanes and the COVID-19 pandemic. It is an awesome responsibility, and I am honored to have been called to do so.
Please share some words of wisdom/inspiration.
It is important to follow your passion–knowing that we are complex human beings, and so you can have more than one. Let those passions light your way, and share the joy that you find in them with others. In doing so, you can show up as your authentic and full selves for those around you.