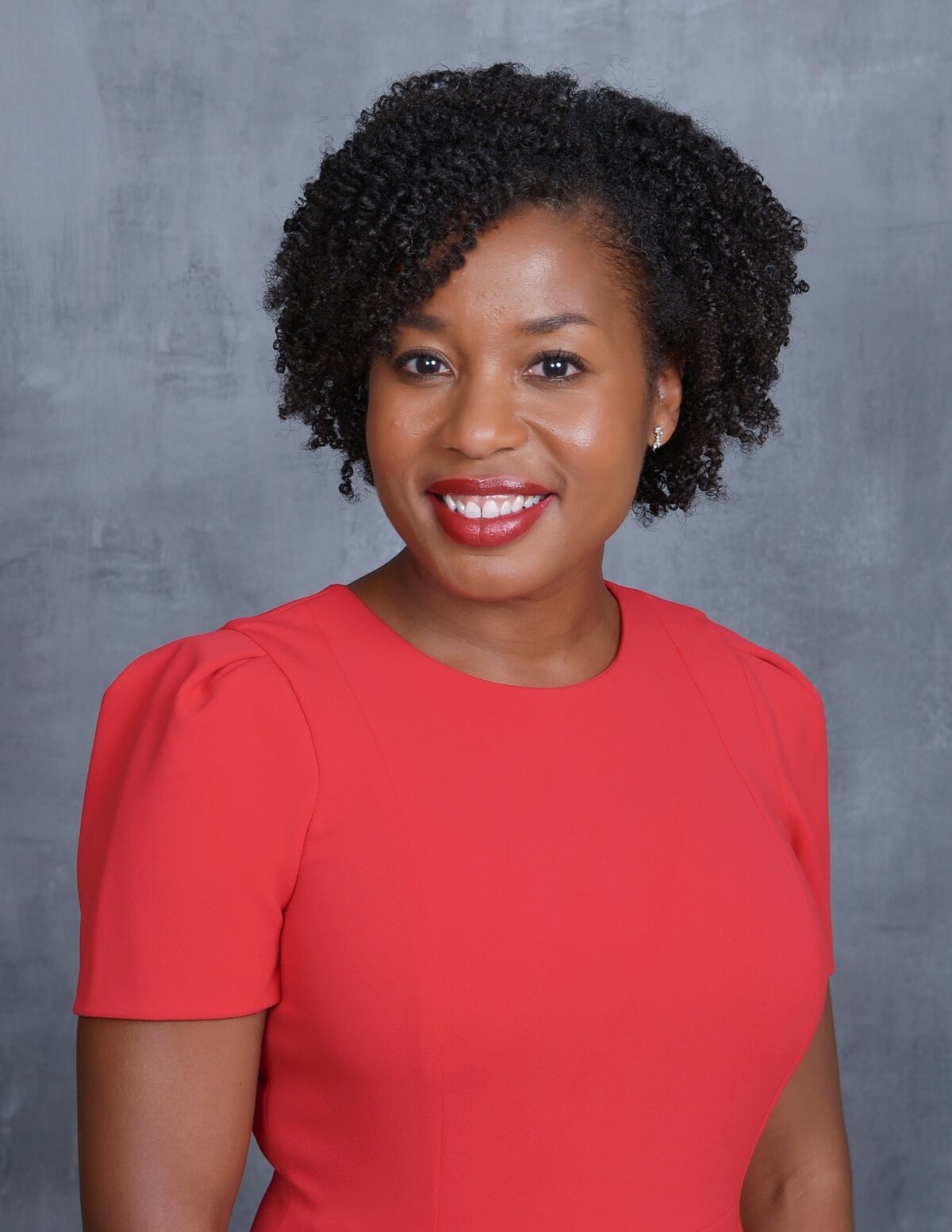 Cicely Woodard
Where are you from?
I am originally from Memphis, TN.
Please describe an experience (or 2) that helped you discover/cultivate your interest in mathematics.
Learning math did not always come easy for me. I remember sitting at the desk in my bedroom as a high school student struggling to understand math homework problems. It was at that desk that I felt challenged, pushed out of my comfort zone, and accomplished. I grew to love math and to appreciate its beauty. I believe that persisting at learning math gave me the confidence to face challenges in my own life. I want my students to experience that same power. I often tell them, "If you can do math, you can do anything."
What is/are your most proud accomplishment(s) as a K-12 educator?
I am abundantly grateful to have been honored with numerous awards as a K-12 educator. I earned a 2017 Presidential Award for Excellence in Math and Science Teaching. I am the 2018 Tennessee Teacher of the Year. I am a 2019 Horace Mann Award for Teaching Excellence Honoree. I earned the prestigious 2019 NEA Member Benefits Award for Teaching Excellence. I am proud of each of them and so thankful that God has blessed me to be able to lead in a career that I absolutely love!
Describe what you do in the classroom to inspire your students.
I believe that when teachers build positive relationships with students, students are motivated and inspired to learn. I focus intently on knowing my students well. We spend time each day talking about things that have nothing to do with math. I ask them about their families, hobbies, goals, beliefs, and dreams. When it comes to learning math, I am passionate about ensuring that they learn math concepts through relevant, real-world contexts. I believe that equitable math instruction gives students opportunities to engage in challenging math tasks that require them to develop their own reasoning and to critique the reasoning of others. My students are inspired, because they know that I care about them. They are inspired because they know that learning math is not about speed, but instead being a mathematician gives them the chance to develop understanding, communicate ideas, ask and answer questions, and apply new knowledge.
What is/are your most proud accomplishment(s) in regards to your personal life?
In my personal life, I am grateful to wear many hats. I am the proud daughter of Charles and Diann Kelley who both ensured that my two sisters and I were afforded educational opportunities that set us up for success. I am thankful that to be a sister and an aunt. I have been married to Ron Woodard for over 17 years, and together we get to raise two sons,  Jonathan (15) and Joseph (12). Being a mom has been a joy and delight. I am grateful that I get to celebrate what my body can do through exercise in fun ways such as running and dancing. Finally, I am proud of each degree that I have earned along this journey: a Bachelor of Science in Mathematics from The University of Memphis, a Master of Education from Vanderbilt University, and a Doctor of Education from Lipscomb University.
Please share some words of wisdom/inspiration.
Every child deserves a high-quality education that will prepare them to do whatever they want to do in the future; whether that is go to college, go to the military, learn a trade, start a business, or travel the world. I want students to be ready. I believe that when students face challenges in math class, they become even more equipped to conquer life's obstacles.