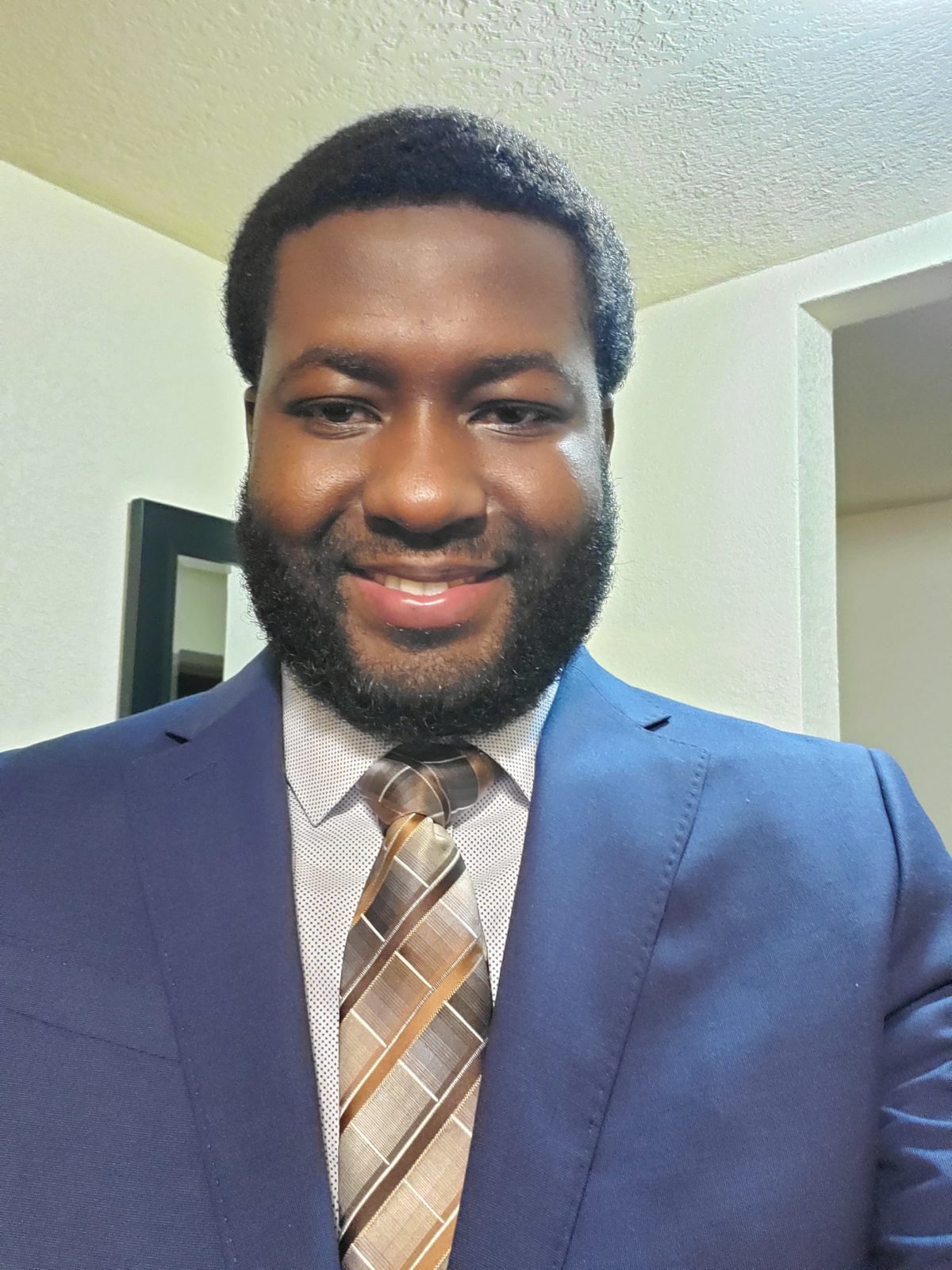 Cleveland Alexander Waddell
Where are you from?
Georgetown, Guyana – the Land of Many Waters and the Magnificent Province
Please describe an experience (or 2) that helped you discover/ cultivate your interest in the mathematical sciences.
This is a tough one – I cannot think of a single experience. Throughout my schooling I found the sciences most interesting. I attended Queens College in Guyana for high school. While there we given the impression that studying science was superior to all other pursuits. So in our first and second years we all studied integrated science and in our third year we all studied physics, chemistry and biology. I remember for some of my friends this was torture, but that was my best year. In our fourth year we could opt in or out of doing science. There was no term in which you didn't study mathematics. I am still taken aback when I hear high school students in US say they are not taking a math for some period longer than a week.
Now I did not always do well at math and science, but not doing well never stopped me from liking it.
What is/are your most proud accomplishment(s) in regards to your career in the mathematical sciences?
This is an easy one –
1. It was March 2018, a fellow grad student created an NCAA bracket challenge and I decided to full out a bracket. That March I watched a lot of college basketball. Capital one bank ran a commercial where they said "Your bracket is fine it's just the teams that are off". One day I took a break from the tournament and worked on my thesis. I had the following realization – When errors occur in the full rank case – the matrices are fine it's just the right side vectors that are off. It was a key observation for solving a problem I had been thinking about for two years. I don't think I will forget that feeling nor where I was. I hope to have more of those in the future. Perhaps I should fill out a bracket again this year.
2. Writing a PhD thesis – I was sure I could do it just about when I had written it.
What is/are your most proud accomplishment(s) in regards to your personal life?
In 2016 Dr. Terrence Blackman asked me to assist him with a summer math camp at our old high school in Guyana. So, the Queens College Summer Math Institute was born. Since then with the help of some amazing people we convince some students that it's a good idea to spend two weeks of their summer vacation discovering number theory. At the institute I am role model to students who are sitting where I once sat.
Please share some words of wisdom/inspiration.
I think one of the best pieces of advice I ever got academically came when I was in high school. Plan your work and work your plan. So, I spent some time each term/semester essentially making a time-table for myself. I was able to do this well until I got to the point in graduate school when I no longer had course work requirements. This was the first time I had to plan entire days. I knew that doing research and writing a dissertation would be tough. And when you are in a field like math where you can work pretty much anywhere and at any time it made the problem even harder. I didn't work all the time, but I knew that I could. So, for a while when I wasn't working, I felt like I should be. The plan I created at first, I could not keep up with. Luckily, I had gone "high tech" and my plan was on my google calendar. It so happened that during one our meetings my advisor saw the plan. He was surprised by how much I felt I had to work. We had a conversation and I was able to come up with a much more reasonable plan.
It is a good idea to step away from a problem you have been toiling away on – watch some tournament basketball if you like that kind of thing.
Another thing that I think is really important is realizing that you do not have to go it alone. It is ok to need and to seek help. The sooner you realize that the better. I was fortunate to have a lot of really good support during my academic journey and for that I am very grateful.