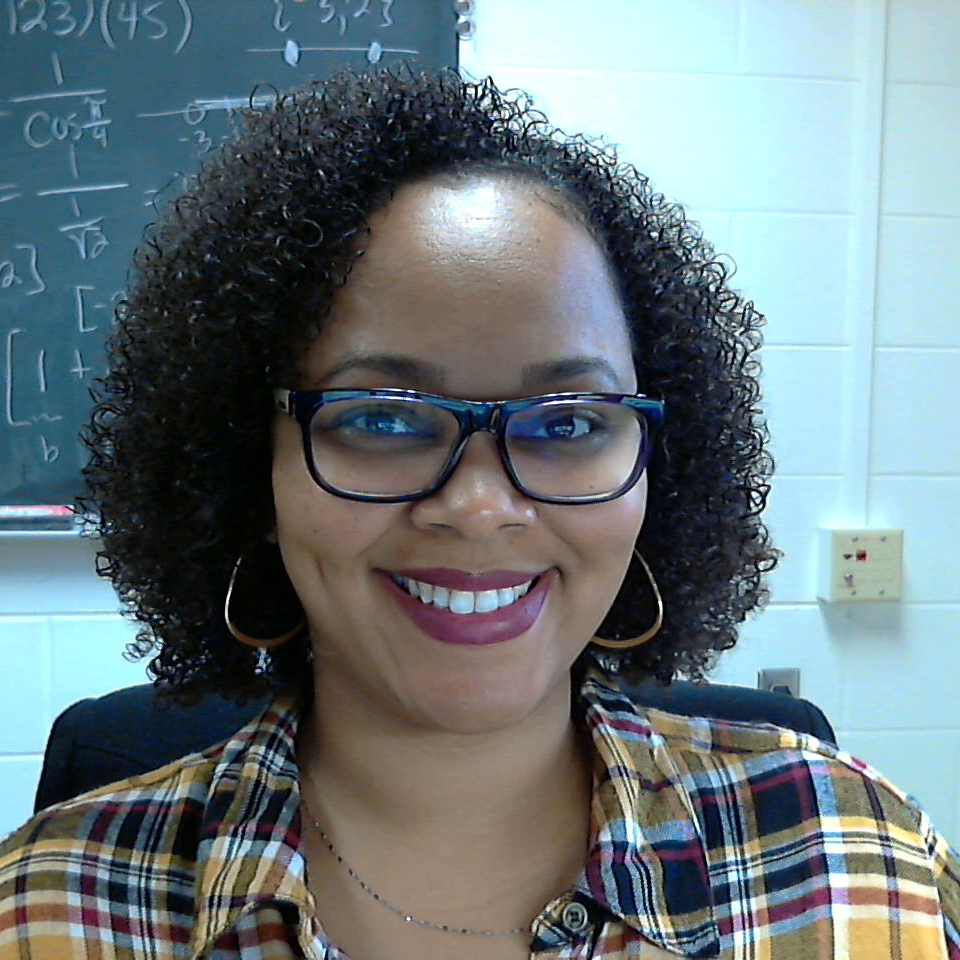 Dandrielle Cherie Lewis
Where are you from?
Elizabethtown, NC
Please describe an experience (or 2) that helped you discover/ cultivate your interest in the mathematical sciences.
Out of all the experiences that cultivated and helped me discover my interest in the mathematical sciences, there is one that was most influential. In high school, I fell in love with math, and I decided to do an internship to help me decide what career path I wanted to take in life. The summer internship I received through the Quality Education for Minorities Network (QEM) placed me at San Francisco State University, and I had the opportunity to do research with a professor and 2 other students. The research was mind-blowing, and having the chance to collaborate with others on a project of that magnitude was something I had never done before. The exposure to research in math and the benefits of networking was invaluable, but that was not what changed my life that summer. On a Friday evening when we presented findings of our research, Dr. Shirley McBay, the founder of QEM, a red-headed Black woman with a Ph.D. in mathematics walked into the room, asked us questions, and discussed the importance of setting short-term and long-term goals. This was the first Black woman I had met who had a Ph.D. in mathematics! When I saw her, I said to myself I want to be like her when I grow up. I had no idea in that moment that Dr. McBay would be one of the most influential mentors to inspire me to pursue a graduate degree in math. Her presence and knowledge of the subject I love made me want to learn more about math and the exciting opportunities it had to offer. I wanted to know how this Black woman made it to where she was in life. That experience motivated me to pursue math.
What is/are your most proud accomplishment(s) in regards to your career in the mathematical sciences?
In regards to my career, there are so many accomplishments I'm proud of. One of the biggest accomplishments is having a career in math itself. My journey to receiving a Ph.D. was long, and many people made me question if getting a Ph.D. was really something for me. My village of mentors and supporters constantly reminded me that a Ph.D. was the ticket to be able to sit at the table and make decisions so I made the choice to stay the course, and it was one of the best decisions career-wise I made. It makes me happy and proud to know that I am a part of such an amazing network of mathematicians. Another accomplishment was getting my first paper accepted. It was exciting and fulfilling to collaborate with Ben Brewster on a project where we got some exciting results in group theory that would contribute to our field. It felt good knowing that others were excited about it too. The accomplishment I'm most proud of is creating opportunities for women and underrepresented groups in STEM and other research areas that I'm passionate about. Being able to help others fulfill their dreams and cultivate their interests allows me to pay it forward. I wouldn't be who I am and where I am in my career without my village.
What is/are your most proud accomplishment(s) in regards to your personal life?
In regards to my personal life, my most proud accomplishment was figuring out that having a life outside of my career was just as important as my career. I love spending time and talking with my family and friends. They genuinely care about me and my well-being, and they remind me to let go and have fun. I have learned and I know for sure that I am a priority in my life, and I am personally much more than my career. I laugh and discover new things about me on a daily basis, and I get to share who I am (without a filter) with those closest to me – exhilarating!
Please share some words of wisdom/inspiration.
Often, as women of color in math, we feel like we have to prove to ourselves and others that we belong in this field. It took me years to learn the lesson that we do not have to take on this responsibility. Each morning I wake up knowing that my purpose in life is not only to enlighten others about the beauty and fulfilling pleasure of teaching and doing research in math. My purpose includes being authentic, passionate, and happy doing me and the things I love. I encourage you to do the same. William Ernest Henley said it best – You are the master of your fate; You are captain of your soul. Be happy in your lane and blaze and create your own path in life. Maintain a life-work balance and invest time in those who you love and those who constantly support you. Cultivate your interests and have a growth mindset. Lastly, enjoy your journey, and do not let anyone or anything deter you from achieving your dreams and goals in life.