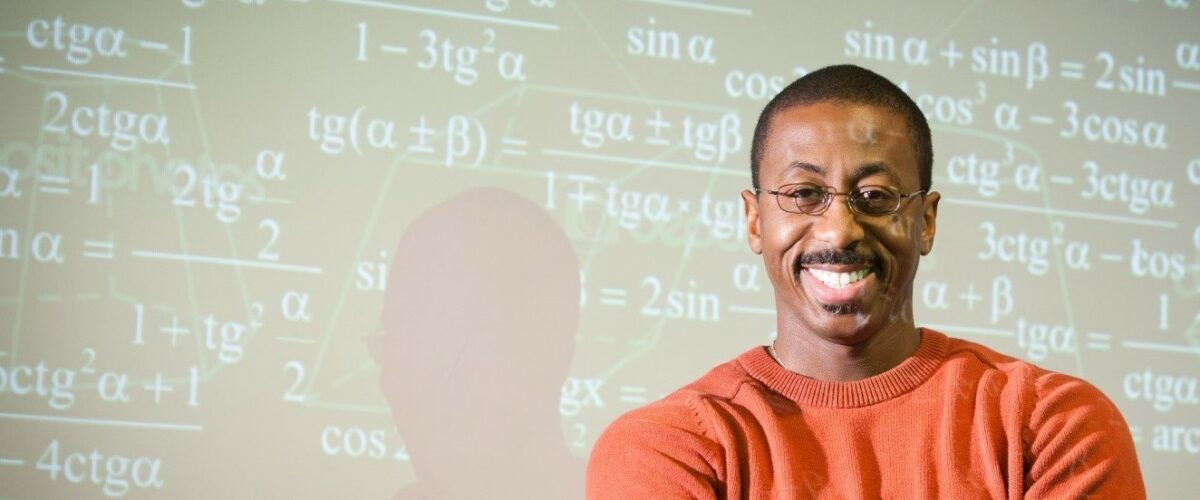 Danté A. Tawfeeq
Where are you from?
My mother raised my sister, Kenya, and me in Syracuse, New York. I graduated from Corcoran High School. I spent a great deal of time like most of my friends playing football, baseball, and running track in middle and high school. I attended Onondaga Community College (AA) before moving on to Florida A&M University (Bachelor's and Master's) and later Florida State University (Ph.D./Graduate Certificate in Institutional Research). 
I would not have made it this far without the support of family, all my 8th-grade teachers at Clary Middle School, Drs. Osiefield Anderson, Virden Evans (deceased), Dorthy Henderson (deceased), Ralph Turner (deceased), Willie Cook, Mary Diallo, Willis Walters, and other close friends at Florida A&M University. Dr. Elizabeth Jakubowski at FSU and my mentor and dear friend Ahmad Aliyy and his family always provided me with the best advice. Also, if you attended an HBCU I hope you were blessed to have the likes of a Mrs. Pricilla Henry, Mrs. Faye Williams, Mrs. Mary Hall, Mrs. Haugabrook, Mrs. Altha Manning, and some really good friends. A lot of unsung heroes who don't have PhDs are the backbones of HBCUs and help keep the doors open. I hope to work again at an HBCU in the near future.  
Please describe an experience (or 2) that helped you discover/ cultivate your interest in the mathematical sciences.
I always loved mathematics and science. My elementary school, which was called a "magnet" school (project-based learning of math and science was the focus), is where my interest in math and science was formally sparked. That was followed by a field trip in my middle school to Washington, DC to visit several museums on the National Mall. What I saw in each of those museums inspired me to take a greater interest in mathematics and science. It was a wonderful experience and the teachers at the middle school really wanted us to embrace learning. During that time of life, I would be glued to the television whenever Nova, The Nature of Things, Masterpiece Theater, American Experience, NGO, and other similar programming on PBS. 
Unfortunately, certain psycho-sociological constructs that existed in my high school that academically marginalized African American males impacted me and others. By 10th grade that same fire I had for math and science before high school was smoldering away. Of course, you had to pick your battles and kept pushing through. Sad to say that the majority of us literally moved to the back of the class if we were not already there. The thing that sparked a number of us to push back against things was the PBS miniseries was "Eyes on Prize." After high school, many of us attended the local community college where I rekindled my love for mathematics and science. We were academically behind but eager to resolve this. So we created study groups that were just comprised of African American males and females. After two years I was accepted as a transfer student to Lincoln University and to play baseball, but events occurred in my life that made me take a year off from school and I didn't follow up with Lincoln University after that. Soon after I transferred to FAMU in order to finish my undergrad education.  
What is/are your most proud accomplishment(s) in regards to your career in the mathematical sciences? 
While I have numerous accomplishments, having the opportunity to visit Namibia University of Science and Technology in Africa as a Fulbright Specialist was an honor. I was there to evaluate its undergraduate engineering program in the School of Engineering. I drew upon my background in teaching mathematics at the university level as well as my work in institutional research and accreditation. 
The other accomplishment of note was my work as the first Director of the Math Foundations Quantitative Reasoning program at the John Jay College/City University of New York. JJC's student population is predominately Black and Latino/a.  When I arrived in 2012, it was one of the lowest-performing schools in terms of student success in lower-division mathematics courses out of 19 CUNY schools with undergraduate students. JJC's students' learning outcomes placed them in the lower part of the 25th percentile. Within two years of the start of the program, JJC's success rates grew to a little over 60%. Within a year of that its success rates hovered around 87%. This placed JJC at either first or second place in all of CUNY since 2015. I was really proud of that work and of the people I hired and trained to assist me. We created a better learning environment for students without watering down standards. Though I have stepped down from my position as director after a yearlong research sabbatical in 2019-2020, I still consult with the new program director who happens to be a former graduate student of mine from when I worked at Adelphi University. 
What is/are your most proud accomplishment(s) in regards to your personal life? 
I brought my daughter down from New York after I transferred to FAMU. My younger sister came when I began graduate school. It was a serious challenge raising a small child and my younger sister. I am eight years older than my sister.  The arguments we three would get in were comical I must say. There were some lean days even with two part-time jobs. I went to class, went to work, and came home and spent time with my daughter. I never advertised much about myself. Black women, like my mother, survived under more adverse circumstances and still succeed. I certainly had nothing to complain about when I consider my mother and the weight she carried. I was proud to walk out of Tallahassee, Florida with a Bachelor's, Master's, and Ph.D., while my little sister left with her Bachelor's. I am now married with four more children. Nothing is more rewarding than being a dad. 
I was equally proud of the number of students I tutored at FAMU Saturday mornings and late weekday afternoons in the School of General Studies' math lab. If they took the time to listen, I made sure they were prepared for whatever test that we in the School of General Studies, the math department, or the State of Florida had for them. Those were some good times! 
Finally, please share some words of wisdom/inspiration.
At the start of each math course, I instructed I tell my students that my objective in the course, beyond providing them with a list of definitions or demonstrating a finite series of steps to resolve a question posed, is to help them become proficient problems solvers and also better managers of problems they simply struggle to solve. Why? In life, we are going to be confronted with problems that are not easily resolved but have to be managed until we get a better sense of the constructs challenging us. While Black students might have access to instructors who are adroit at providing a wealth of mathematical information, these instructors might not be as proficient in facilitating learning or differentiating instruction. As I said before, learning should not be punitive in nature and schooling should not be a pejorative term. No student should be punished because of an instructor's inability to communicate effectively.  
Also, remember this: When you know you are being pulled into a conversation that is unjust and hurtful to someone else, leave it. Inshallah, avoiding gossip will beautify your character.