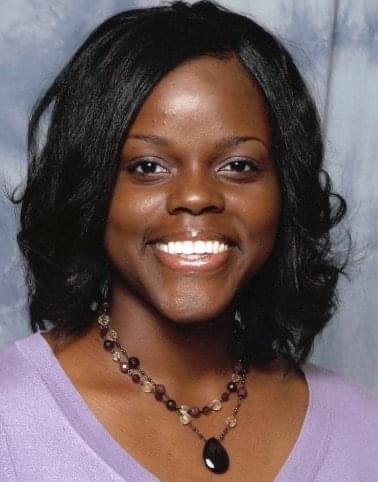 Felicia Jones
Where are you from?
I was born and raised in Dallas, TX. I graduated from Dillard University with a B.S. in Mathematics and earned an M.S. in Mathematics from Tulane University. 
Please describe an experience (or 2) that helped you discover/cultivate your interest in mathematics. 
I have had a love for math since an early age. My 3rd-grade teacher, Mrs. Parish made math fun and exciting. She recognized my love for the subject and how well I excelled. She encouraged me to participate in a district-wide competition called Math Olympiad. Participating in events like those added to my love for the subject. 
Throughout high school, I was blessed to have phenomenal math teachers who demonstrated and demanded excellence. When it was time to apply for college, I was 100% certain that I wanted to major in Mathematics. Throughout college, I tutored and eventually taught courses for a program called Upward Bound and this solidified my desire to become a Mathematics instructor. 
Describe what you do in the classroom to inspire your students. 
​When former students visit, I invite them to speak to my classes and give advice about college and tips for success in Calculus. They would often share their memories of  our Calculus parties called "Friday Night Live." Friday Night Live consists of food, music, and working Calculus problems!! Yes, it is as exciting as it sounds. These are moments where we get to bond as a class, outside of school hours.  Students have fun while working in groups, encouraging each other, and assisting one another. These moments are priceless. 
What is/are your most proud accomplishment(s) as a K-12 educator?
One of my proudest accomplishments is the impact I've had on my students over my 15 years of teaching. Numerous students have been able to enter college with AP Calculus credit and some have not had not to take math in college.  Some students have majored in Mathematics and become educators.  Another proud accomplishment is the influence I have had on students who were reluctant about math and initially did not perform well. I successfully ignited confidence and comfortability with Mathematics with these struggling students. 
What is/are your most proud accomplishment(s) in regard(s) to your personal life?
Raising four children ranging from the 3rd grade to a high school senior as a single mother at times feels unimaginable. I am incredibly proud of my effort to have raised my children with compassion, integrity, and self-awareness. In addition to these traits, I'm modeling to my kids what it means to be resilient through the journey of starting a business. Out of necessity to supplement a teacher's income, I tutored various content ranging from elementary to college-level math and saw an immediate turnaround in my clients' abilities. Over the course of a year, this necessity has transformed into a passion. 
Please share some words of wisdom/inspiration.
Obstacles in life are inevitable. We can choose to be the victim and succumb to those obstacles or we can make a decision to learn and grow through them. Choose the latter.