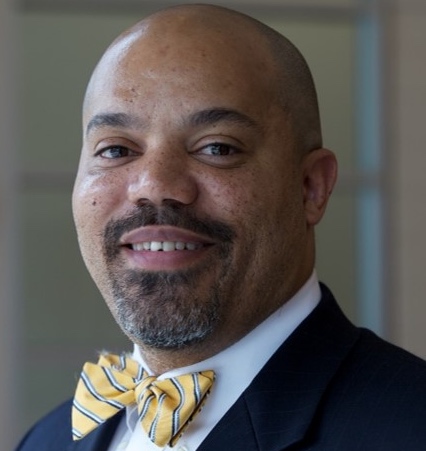 Garikai Campbell
Garikai Campbell was born to George Campbell Ph.D., a physicist, and Mary Schmidt Campbell Ph.D., an art historian and current president of Spelman College. As such, it goes without saying that he grew up in a academically oriented environment.
Campbell's primary area of research focused on elliptic curves, with an emphasis on producing methods for discovering curves with specific algebraic properties in order to solve problems in number theory. He is the recipient of a Minority Graduate Fellowship by the National Science Foundation; a Lindback Minority Junior Faculty Grant; the Woodrow Wilson Career Enhancement Fellowship; and the Henry Alder Award for Distinguished Teaching from the Mathematical Association of America. Campbell has also served on the advisory boards for the Math is Power and Figure This! Campaigns, both designed to champion the importance of math and science literacy to elementary and middle school-aged kids and their parents.
During his time as a Professor of Mathematics at Swarthmore College, he served in several leadership positions, including associate dean of academic affairs, acting dean of students, and associate vice president for strategic planning and special assistant to the president. Since 2013, Garikai has served as Provost and Senior Vice President for Academic Affairs at Morehouse College.
Garikai Campbell on mathematics:
Recently, a group of friends commended me for having earned a Ph.D. They ceremoniously read aloud the title of my thesis: "…Elliptic Curves Defined over Q…". It did not take long for the inevitable to occur; someone asked: "what the heck does that mean?" More than being accustomed to such a response, I in fact enjoy hearing it. I am given the opportunity to do what I deeply enjoy – lead a mathematics discussion, show off the beauty of the subject and possibly even excite someone to learn more – in short, teach mathematics.