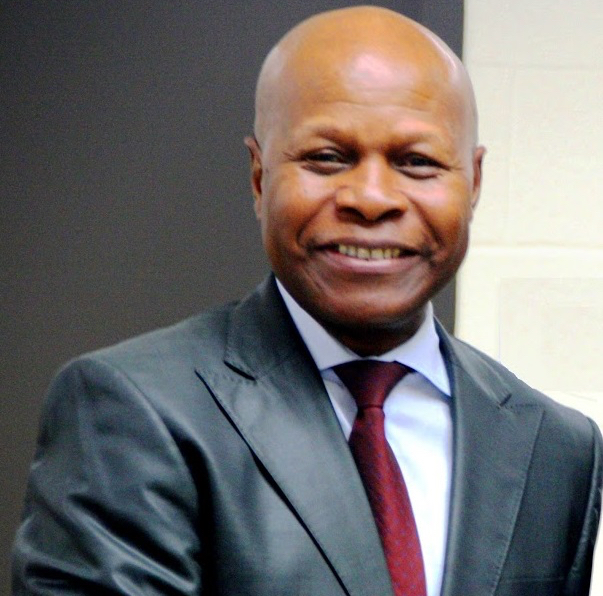 Gaston M. N'Guerekata
Where are you from?
I was born and raised in Paoua, a small town in a remote province of the Central African Republic (C.A.R.). I attended one of the top high schools in the capital city Bangui, the Lycée des Rapides. I earned my diploma in 1972 and ranked first in the Baccalaureate Series C (mathematics concentration), a national test for graduating high school students. Afterwards, I attended the University of Montreal on a Canadian government scholarship and earned my Ph.D. in 1980. I am a Fulbrighter and studied as a postdoc at the University of California at Berkeley. Since 1996, I have been living in Maryland. I joined Morgan State University in Baltimore, the Charm City, as Lecturer (down from Full Professor at the University of Bangui in C.A.R.), and then rose all the way back to the rank of Professor. In 2017, President David Wilson of Morgan granted me the unique title of University Distinguished Professor.
Please describe an experience (or 2) that helped you discover/ cultivate your interest in the mathematical sciences.
In spite of never attaining formal education, my father ran a store when I was a child. Early in elementary school, he asked me to serve as his financial accountant. This is when I first fell in love with numbers. Later on, in high school, I was challenged by my mathematics teacher, a French national who earned a bachelor's degree in mathematics and believed that black people cannot excel in mathematics. Although I was earning good grades in mathematics and physics, he advised me to enter law school or to engage in political science. During my entire college education, I wanted to prove him wrong, and I succeeded. When I graduated as the first Ph.D. in mathematics from my home country, I paid him a visit for a follow up discussion. He was so humbled.
I am so grateful to my top mentor, Professor Jerome Goldstein, who was a member of my Ph.D. dissertation committee in Montreal, Canada, and who encouraged me to publish my first paper. He continues to inspire me in so many ways to pursue high quality research. I also have a great deal of gratitude to the late Dr. Arthur Grainger, my dearest friend and colleague at Morgan, and Professor Scott Williams who helped me immigrate to the U.S.A. and introduced me to the African American mathematical community.
What is/are your most proud accomplishment(s) in regards to your career in the mathematical sciences?
My major contributions range in the field of " Almost Periodic and Almost Automorphic Functions and their Applications to Evolution Equations". My monographs on almost automorphy are cornerstones in the area. Currently we see extensive growth of interest in this field thanks to my works which have inspired many researchers around the world. For these reasons, my research collaborators and colleagues kindly call me the "Godfather of Almost Automorphy," or simply, "Professor Almost."
As a result of my accomplishments in mathematics, I was elected Fellow of "The World Academy of Sciences" (TWAS) and Fellow of the "African Academy of Sciences" (AAS). My research records indicate 215 scientific publications including 10 books at the graduate/research level; 2,100+ citations with MathSciNet; and 6,200+ with Google Scholar. I have lectured and given keynote speeches in numerous Universities and symposia in China, India, Morocco, Senegal, Cameroon, Guadeloupe, Canada, Burkina Faso, Vietnam, C.A.R., U.S.A., and France (including the famous "Institut Henri Poincaré" in Paris and "Université Paris I Panthéon-Sorbonne")
What is/are your most proud accomplishment(s) in regards to your personal life?
I was able to bring my wife, children, cousin and the Ambassador of the C.A.R. in Washington D.C., a high school classmate of mine, to attend the mini-colloquium organized at Morgan State for my 60th birthday. They were so proud to see all these bright minds deliver their talks to honor me. Some speakers travelled all the way from China to Baltimore. Two international peer reviewed journals (Nonlinear Studies and Cubo, A Mathematical Journal) published special issues dedicated to my birthday anniversary, too.
Please share some words of wisdom/inspiration.
I have been always driven by the passion to doing always more and always better. I would like refer to Steve Jobs in his following remark: "The only way to do great work is to love what you do. If you haven't found it yet, keep looking."