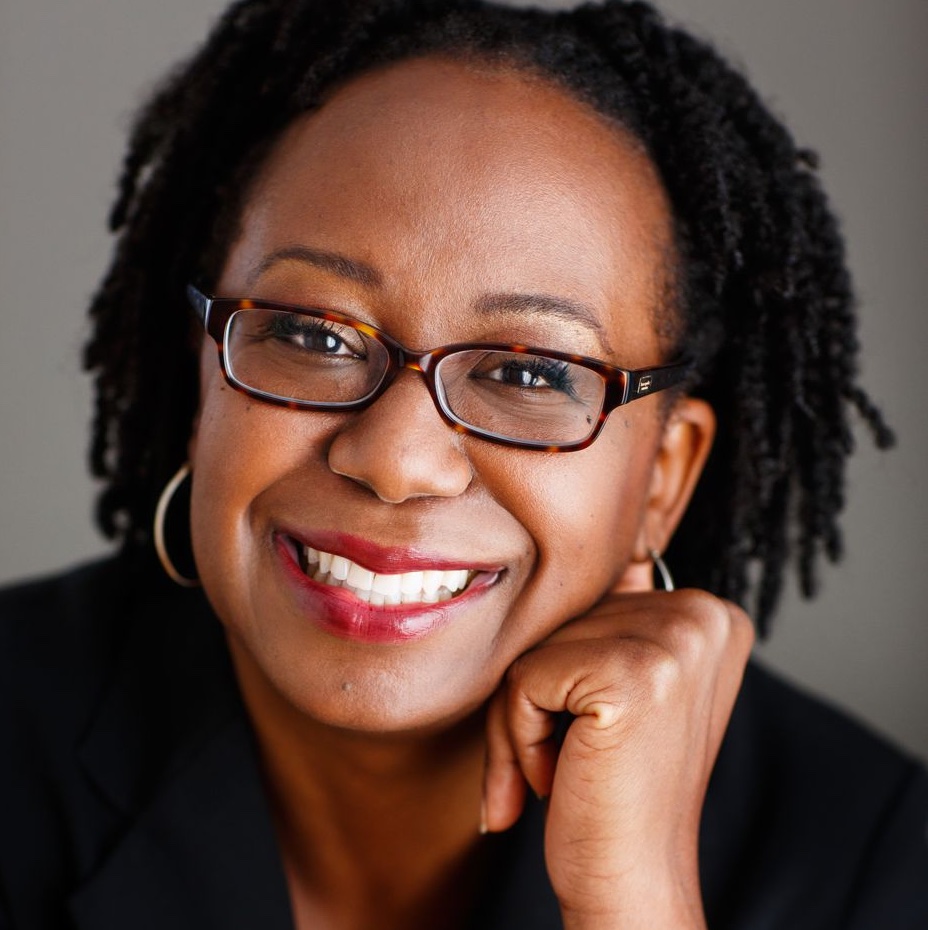 Jamylle Carter
Where are you from?
I was born in Detroit, Michigan, but I grew up in Montgomery, Alabama.  (My parents and I moved to Montgomery when I was four years old so that my father Robert Carter could open his own independent pharmacy (Carter's Professional Pharmacy).
Please describe an experience (or 2) that helped you discover/ cultivate your interest in the mathematical sciences.
I think my interest in math was cultivated in the womb.  My mother Jamye Witherspoon Carter is a math professor at Alabama State University.  I remember peppering her with questions about reciprocal fractions when I was in around the third grade.  For example, I understood why 3*1/3 = 1, but I couldn't visualize why 3/4*4/3 = 1.  She would stop was she was doing— grading papers or balancing my father's books for the pharmacy—to explain fractions to me, over and over again.
I always knew that I had a fallback—a go-to person—if I didn't understand some mathematical concept.  Plus, I was a nerdy kid who loved to factor polynomials in algebra and do proofs in geometry.  I liked the rules and structure in mathematics, and I had great teachers.  So I never developed a fear of math—until I got to college.
I struggled as a math major at Harvard University, even though I had attended a rigorous college preparatory high school in Montgomery.  Fortunately I had two wonderful, supportive, caring mentors: my undergraduate advisor Deborah Hughes-Hallett, who was then a math professor at Harvard, and Kenneth C. Millett, a math professor at the University of California, Santa Barbara, who led a summer undergraduate research program that I attended the summer before my senior year in college.  They both reminded me that I could do mathematics.  They recognized my innate talent, acknowledged my humanity, and restored my self-confidence.
What is/are your most proud accomplishment(s) in regards to your career in the mathematical sciences?
I am most proud that after 8.5 years of graduate school, I earned a PhD in mathematics from the University of California, Los Angeles (UCLA).  Despite the doubt, discouragement, and discrimination, I received so much support from some of the UCLA faculty, the UCLA Graduate Division, the Conference for African-American Researchers in the Mathematical Sciences, and the Institute for Mathematics and its Applications (IMA).  Three mathematicians were especially helpful along the way: Pep Mulet Mestre, professor of applied mathematics at the University of Valencia, and Fadil Santosa and Willard Miller, Jr., both professors emeriti in the School of Mathematics at the University of Minnesota and both former directors of the IMA. 
What is/are your most proud accomplishment(s) in regards to your personal life?
I'm proud of exercising consistently, completing four half marathons, writing and recording original music, playing piano at several churches, and owning my home.  I'm also proud of being a good listener, a great friend, and the best daughter and dog-mom I can possibly be.
Please share some words of wisdom/inspiration.
You are here for a reason.  Take the time to find your why.  Nurture and cultivate it, no matter how big or small it may seem.  And prioritize all aspects of your health, even if you have to take a break.