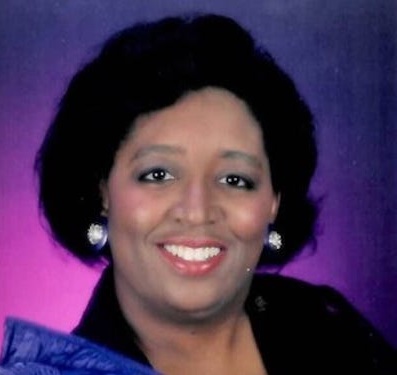 Janis M. Oldham
Dr. Janis M. Oldham was born on March 31, 1956 in Indianapolis, Indiana.  She earned a Bachelor of Arts in Mathematics in 1978 from the University of Chicago, a Master of Science in Mathematics in 1980 from Purdue University, and a Ph.D. in Mathematics from the University of California, Berkeley in 1990.  After earning her doctorate, Dr. Oldham started her academic career as an instructor in the Mathematics Department at University of California, Davis.  She later moved to North Carolina to start a tenure track Assistant Professor position at North Carolina Agricultural and Technical State University (NC A&T) in 1992.  In July 1998, she was tenured and promoted to Associate Professor and remained at NC A&T until her retirement in May 2021. 
For 29 years, Dr. Oldham was an integral part of the NCA&T Department of Mathematics and Statistics. Her time, talent, and passion toward the teaching and learning of mathematics were evident.  She was truly one of a kind.  Her service to the department, university, profession, and community was undeniable. Through professional activities and mentoring, Dr. Oldham impacted equally students and colleagues in K-12 or college, on-campus or off-campus, those she taught and those she didn't. She was actively involved with the National Association of Mathematicians (NAM), the Enhancing Diversity in Graduate Education (EDGE) program, and many other organizations. She also served as a mentor and on the steering committee for an NSF funded grant in the College of Education at NC A&T, Content Mentoring It's Impact on Middle Grades Math and Science Teachers.  In addition, Dr. Oldham received grants that involved the development of women and minorities from Mathematical Association of America (MAA) and the National Security Agency (NSA).  She regularly encouraged students to participate in summer research opportunities such as the Summer Program in Research and Learning (SPIRAL), and the EDGE program. She always served as a listening ear to faculty, provided guidance, and encouraged them to also participate in professional and research opportunities. 
Among her many accomplishments, Dr. Oldham received the Dr. Etta Z. Falconer Award for Mentoring and Commitment to Diversity at the Infinite Possibilities Conference in 2005.  She also received the NAM Stephens-Shabazz Teaching Award in 2020.  Dr. Oldham loved mathematics and loved teaching mathematics to both undergraduate and graduate students.  She always spoke her mind when it came to decisions about student learning and the NC A&T Department of Mathematics and Statistics. She spent her entire career teaching and encouraging students to learn mathematics. 
On July 14, 2021, Dr. Janis M. Oldham passed away. While NC A&T and the mathematics community were saddened by her passing, we are forever inspired by her intellect, work ethic, commitment, and love of mathematics. Her legacy lives on through all the students and colleagues that she mentored. 
As part of her legacy, we share the following lessons learned from Dr. Oldham's example:
1. It is OK to love and master Mathematics

. Dr. Oldham successfully completed some of the best undergraduate and graduate programs in Mathematics. For years, she taught some of the most challenging mathematics courses such as Calculus III, Differential Equations, and Real Analysis. She taught them with rigor and passion and this energy was translated to her students. 
2. Mastery of mathematics is created through practice.

Dr. Oldham believed in doing mathematics every day. She was famous at A&T for assigning daily significant homework assignments. She would always hold extensive office hours and it was a regular occurrence to see students working problems on the board in her office. 
3. While Mathematics is a great thing, it is not the only thing.

Dr. Oldham had love for mathematics, but she also had love for her family, friends, students, and colleagues. She was equally excited to hear and share their mathematical accomplishments as she was to hear and share their personal accomplishments. 
Written by Shea D. Burns, Kathy Cousins-Cooper, and Barbara Tankersley on behalf of Janis M. Oldham (deceased)