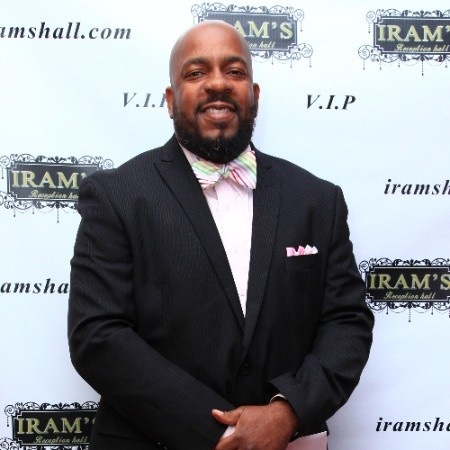 Jeffrey Alexander Jr
Where are you from?
 Buffalo, NY.
Please describe an experience (or 2) that helped you discover/cultivate your interest in mathematics.
First, I attended a magnet school from K-8, PS 95-Waterfront, where we had no doors in our classrooms.  Our classrooms were open, carpeted pits where we were encouraged to be creative.  I was always good in math to the point that I was moved ahead and basically took Algebra 1 in the eighth grade, in 1986.  Second, I tutored a young man in 2001, who was a senior in high school, but had never passed the basic competency math test for the district.  I was a teacher assistant, but my principal, Florence Johnson, asked me to work with him because my mom told her that I was good in math.  The young man passed his test and graduated, but the joy it brought me was unforgettable and I knew what my life purpose was.
What is/are your most proud accomplishment(s) as a K-12 educator?
Winning teacher of the year during the 2017-2018 school year.  For one, this was the year of Hurricane Harvey where several of my colleagues and students lost their homes, and it was the same school year of my mother transitioning into eternal life. 
Describe what you do in the classroom to inspire your students.
I am fully transparent and relatable to my students.  Given my path to teaching, dropping out of my first college, moving to NC and attending NC A&T SU as a married father of 2, to receiving my MS from UNCG, I instill courage and a never quit attitude. My testimony speaks for itself.   I treat my students like family and as we all know, family sometimes tell us things that we don't want to hear.  But at the end of the day, family still wants the best for you.
What is/are your most proud accomplishment(s) in regards to your personal life?
Watching my daughter be born via c-section was the most exhilarating and nauseous moment of my life.  My wife and I just celebrated 20 years of marriage this past June as well.
Please share some words of wisdom/inspiration.
Hurricane Harvey destroyed one of my students home right before school started in 2017.  She was in my homeroom for four years, and I really grew to know her and her family very well.  This young lady never complained, never used her circumstance as an excuse, and pushed forward.  When she graduated, she received a full ride to her college of choice, obtained an associate degree on top of her high school diploma, ranked in the top 10 of her class, and was the first person in her family to attend college.  I have never seen such resilience and dedication, despite life altering circumstances, and she has inspired me to the nth degree for life!