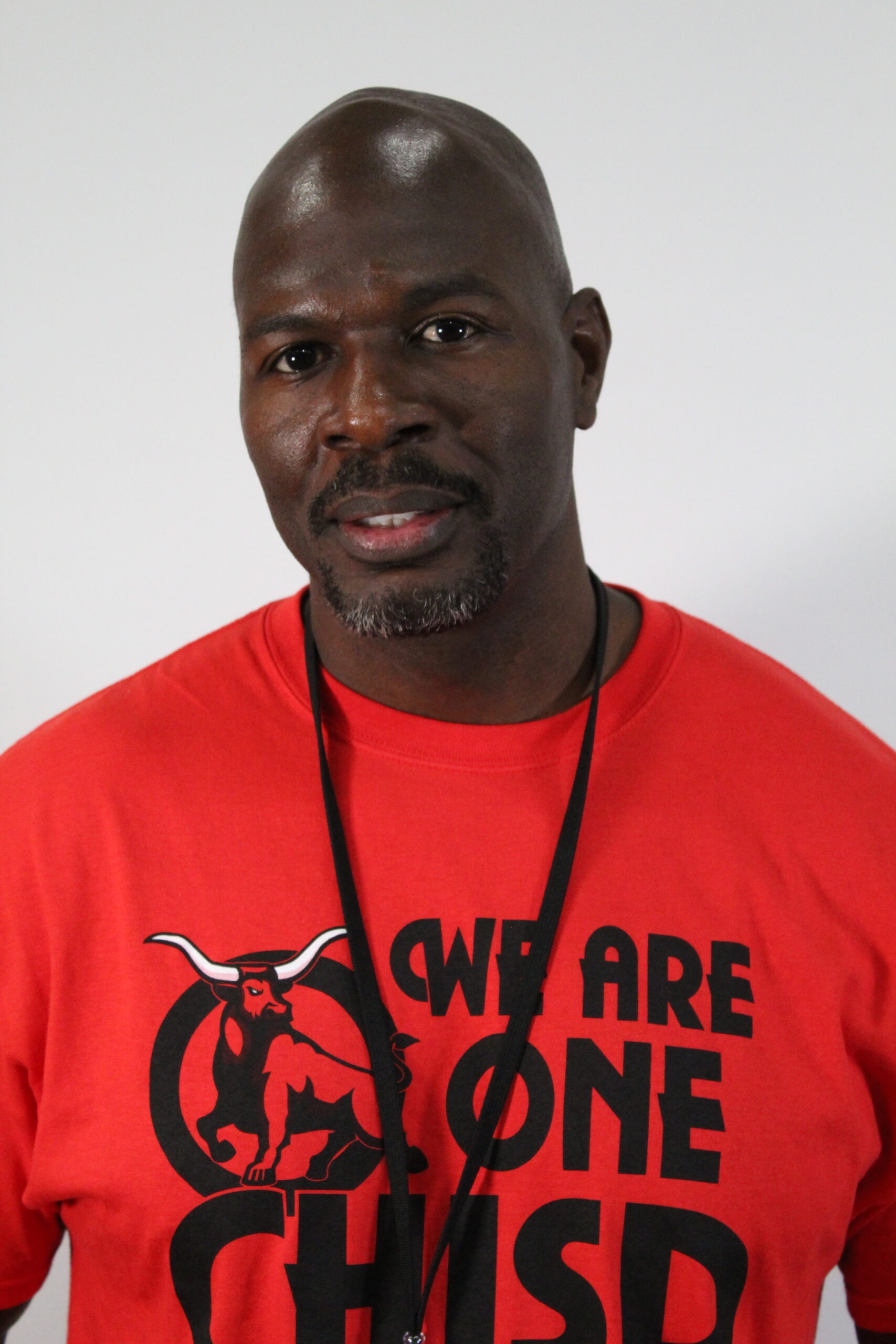 Jonathan Arrington
Where are you from?
San Diego, California.
Please describe an experience (or 2) that helped you discover/cultivate your interest in mathematics.
My interest in teaching mathematics was ignited my freshman year in college. Early my freshmen year, I discovered that most of my peers were struggling with their math classes. I began to tutor a lot of my peers that year. During that process, I developed a love for trying to make perceived difficult mathematical concepts easy to understand.
What is/are your most proud accomplishment(s) as a K-12 educator?
My first year teaching, I taught at a school where about 50% of the students were passing the state math test (then called TAAS). This was a predominantly African-American school in one of the rougher parts of town. I remember doing a presentation with my students showing them the TAAS scores from nearby schools and schools located in more affluent areas. The nearby schools had scores similar to ours and the affluent schools had scores in the 90's and high 80's. I would ask them what they believed was the cause of the difference in scores. In this discussion that ensued, they realized that they were expected to score lower than the affluent schools and that was just a reality that they have grown to accept. They could not discover a tenable biological fact that made the affluent students innately intellectually superior to them. So, in addition to teaching math that year, I worked on changing expectations and developing a new perception for the students. Needless to say, at the end of the year (my first year), 89% of my students passed the TAAS test and I was also voted teacher of the year.
Describe what you do in the classroom to inspire your students.
I believe my main inspiration comes from just my love and passion for the subject. I really love mathematics and I don't try to hide it. I believe the students are inspired by the passion I show for the subject and also a lot of the cool things we learn in class.
What is/are your most proud accomplishment(s) in regards to your personal life?
My proudest personal accomplishments are simply my wife and daughter and everything they represent. I am also proud of being healthy and relatively fit.
Please share some words of wisdom/inspiration.
People are inspired by what they see. That's why we have so many kids pursuing football and basketball and other sports because they see athletes and their fame and fortune all the time. They see rappers and singers. We need more platforms exposing African-American mathematicians and scientists. They kids need to see all these brilliant people we have and all of the amazing things that they are working on. Black mathematicians and scientists are virtually invisible to the general public. We need to find a way to change that. And just like many parents will hire trainers for our kids in their sports. Sometimes they get a trainer because the kid has shown some promise in their sport. Other times, the trainer is there to help them get better when they haven't shown much promise. We need to do the same thing academically. When a kid is showing promise in math or some other subject, we need to hire a tutor to help them get even better. They should be working on their craft all the time. And, of  course, if they are struggling, we should do the same thing. If we just treat young mathematicians the way we treat young athletes, we would see a big difference.