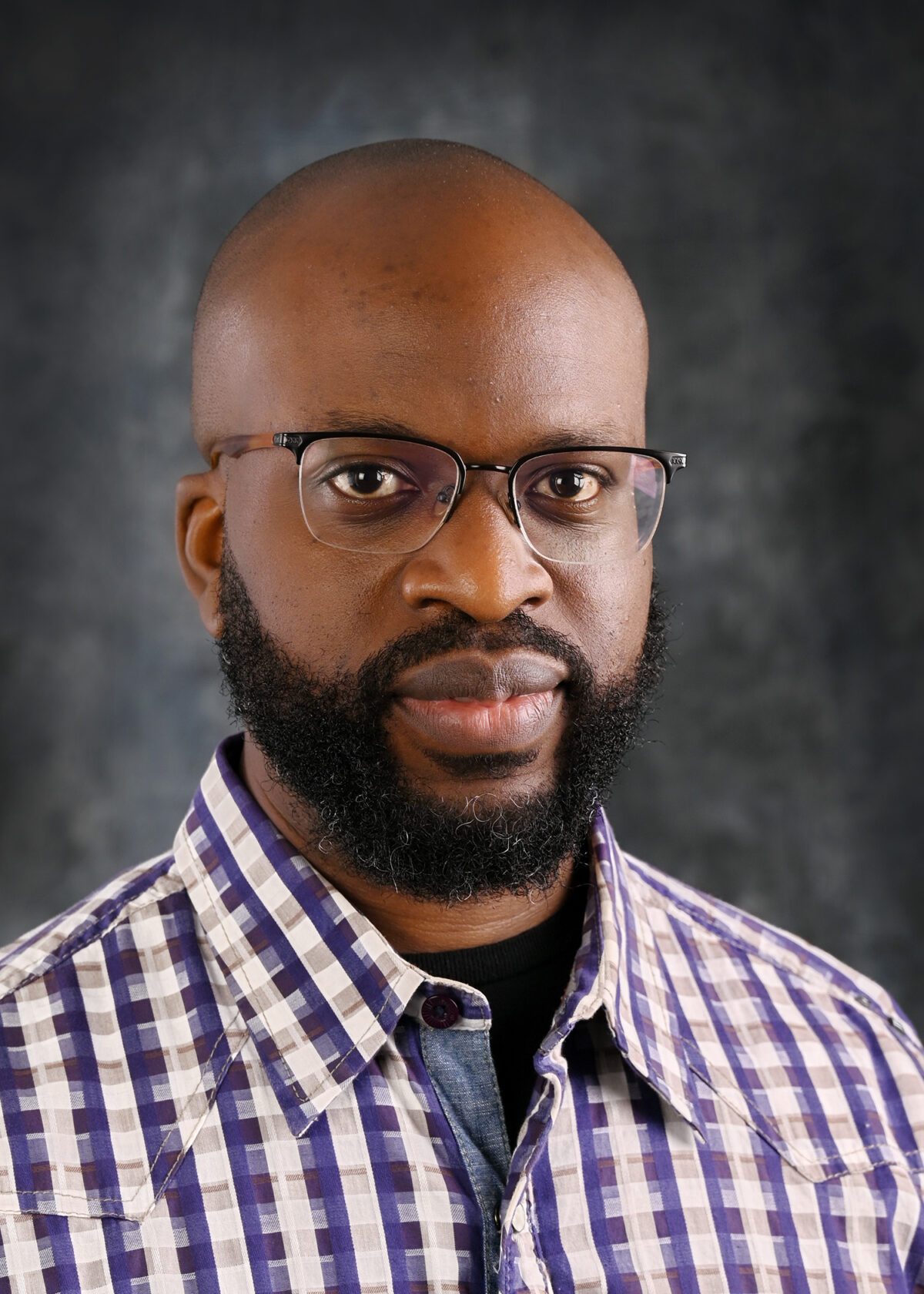 Kagba N Suaray
Where are you from?
I was born in Inglewood, CA and moved several times – three different cities before kindergarten followed by five different elementary schools, including 5th grade in Freetown, Sierra Leone, my parents' homeland. When I was 12, I began to be homeschooled by my father back in Cali. After a semester at Loyola Marymount University, I transferred to California State University, Long Beach at age 15. With the help of the McNair Scholars program I applied to graduate schools and completed my PhD in Mathematics at the University of California at San Diego.
Please describe an experience (or 2) that helped you discover/ cultivate your interest in the mathematical sciences.
As I sit and reminisce I am grateful for the fact that the most impactful mathematical experiences in my formative years took place in my home. In 3rd grade, my dad's preferred method of discipline switched to long math worksheets. I definitely appreciated THAT switch, and admit I worked the system more than once to get that math practice in!  My homeschool experience started with dad teaching me pre-algebra at age 12 and ended with me teaching myself calculus 1 at 15. The curriculum included discussions of the African origin of mathematics and emphasis on the unity and common struggle faced by all throughout the diaspora.  During those years I worked with my dad to spread this love for math by providing after-school tutoring for Black high school students in Los Angeles county. These experiences fueled my desire to teach, and helped shape my conviction that my Black identity is not just compatible, but instrumental to my achievements in mathematics.
What is/are your most proud accomplishment(s) in regards to your career in the mathematical sciences?
As a founding member of the Hesabu Circle, I have been able to work with other Black mathematicians to share our love for mathematics and help Black children and youth discover theirs. We've facilitated direct interaction between Black students from the US and abroad with world class mathematicians such as Dr. Edray Goins and Dr. John Urschel, and scholars like Dr. Ron Eglash. Our young people light up when they meet math PhD's that look like them, and learn how math relates to their cultural heritage. The effortless brilliance of our young people fills me with pride and motivates me to continue to fight for lasting change. Join us! In addition, having former undergraduate students who are now colleagues is one of the sweetest things in all of academia.
What is/are your most proud accomplishment(s) in regards to your personal life?
Grateful would be a better word. I'm grateful that my folks raised me right, and that my faith empowers me to put weight on that which truly matters in life. Valuing people over prestige; substance over swagger.
Please share some words of wisdom/inspiration.
Looking outward: Our greatness as a people has always shined brightest when we stay true to our communal roots. It takes a village, and each of us is an irreplaceable part of that village – each one reach one, each one teach one.
Looking inward: From my teenage years the best advice I've ever received is Proverbs 3:5,6 – "Trust in the Lord with all your heart and lean not on your own understanding. In all your ways acknowledge Him, and He shall direct your paths."