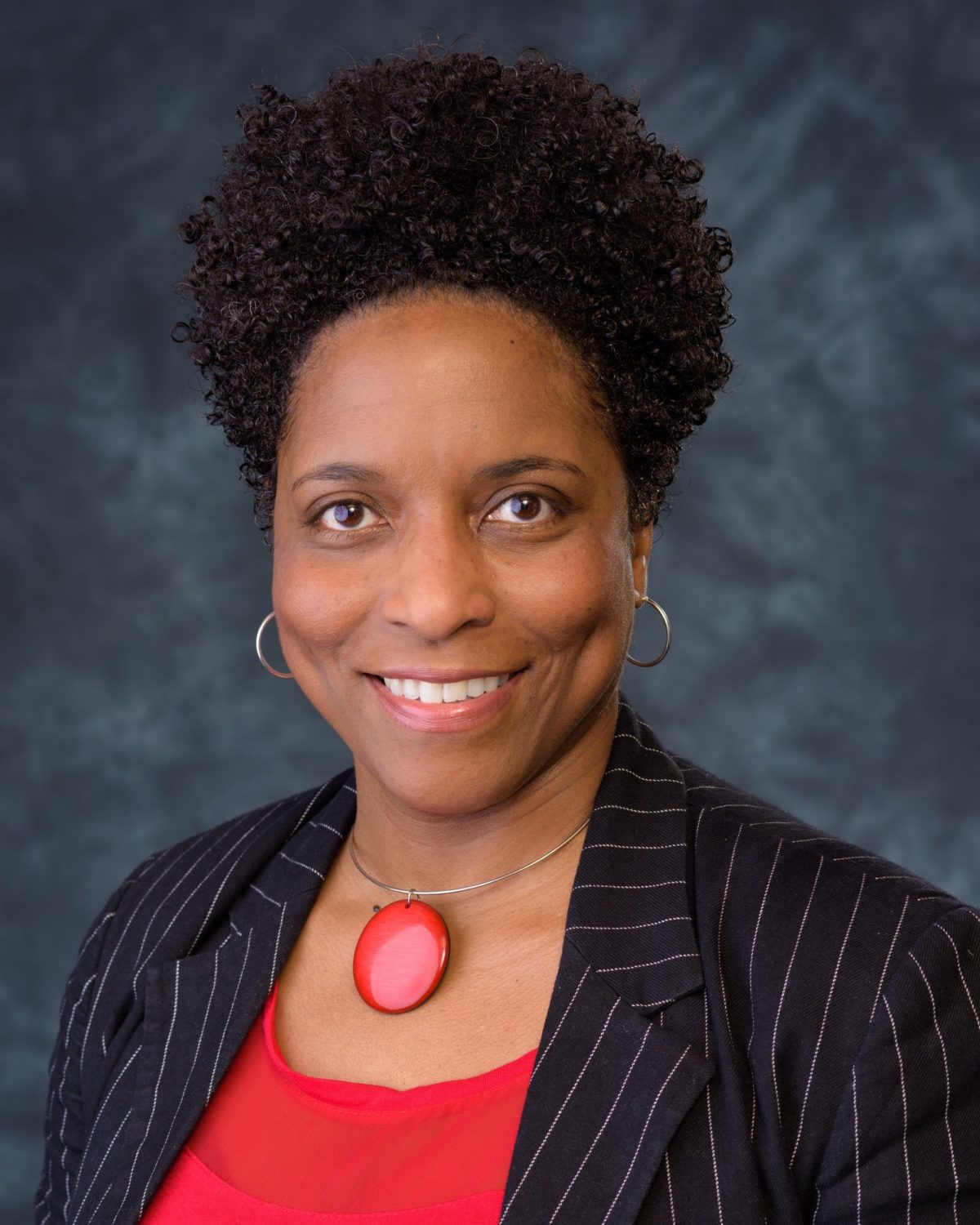 Karen Denise Morgan
Where are you from?
I was born in Texas, but raised in Arkansas and mostly Mississippi. I spent my elementary school years in the Mississippi Delta and my middle and high school years in Northwest Mississippi. I earned my postsecondary degrees from the University of Mississippi.
Please describe an experience (or 2) that helped you discover/ cultivate your interest in the mathematical sciences.
I've always been fascinated by words, numbers, and how things work. Growing up, I deconstructed broken radios, blenders, vacuum cleaners, and other household appliances. I did manage to repair some of those devices; whereas, others were reconstructed with spare parts scattered in various places. While there was genuine curiosity, it wasn't until high school that I began to love mathematics – a love that was cultivated by my former high school math teacher, Shirley Roseman, who gave me additional problems to solve that were quite challenging. Some I didn't solve until I was in college.
In retrospect, there were several pivotal experiences that helped cultivate my interest in the mathematical sciences, but I will highlight two of them. The first experience I will share happened when I was initially introduced to proof writing in high school Geometry. I recognized a beauty and fluidity to the art of proof writing and a methodology and structure to the science of proof writing.
The second experience I will share centered on an event that occurred while I was preparing for my first exam in Functional Analysis. My Functional Analysis professor, Dr. Alan Paterson, and I walked to the library and spent some time on what was affectionately known as the Q Level finding resources for me to learn more about Hilbert spaces and Banach spaces. We both left the library and walked across campus with arms full of books. I remember waking up later that night (actually very early the next morning) with my face literally in my books. It is worth noting that I earned an A on that exam and was only one of two graduate students who did. That assessment result helped instill in me a confidence that although this path was challenging at times, it wasn't impossible to achieve success. I believe the probability of that second experience occurring is less than ten percent had Dr. Donald Cole not taken me to my first National Association of Mathematicians (NAM) Undergraduate MATHFest where I met mathematicians who looked like me and encouraged me to pursue an advanced degree in mathematics.
What is/are your most proud accomplishment(s) in regards to your career in the mathematical sciences?
My philosophical perspective of teaching and learning centers on one ideological focus—to marry mathematics, psychology, philosophy, sociology, and pedagogy to create alternate means of assessment that are effective and produce measurable learning outcomes. As a mathematician, educator, and poet, I am proud of mentoring students, my advocacy work in Science, Technology, Engineering, Arts, and Mathematics (STEAM), and the role I play in engaging learners in the connectedness of quantitative literacy and creative literacy. That energy and focus are manifested in multifarious ways, but the nexus is that I am impacting the lives of many who will in turn influence others. The genesis of an exponential effect began the moment I accepted a teaching position at the same high school from which I graduated.
What is/are your most proud accomplishment(s) in regards to your personal life?
As the second oldest and oldest female in a family of ten children, I am most proud of being a Morgan daughter, sister, and aunt. I am blessed to have a circle of friends who are my extended family. 
Please share some words of wisdom/inspiration.
Don't wake up each morning the same as you were the day before, not having learned anything new or gained more understanding from a previously learned lesson.
Never let anyone define who you are or whom you will become. During my first days as a freshman in college, I was told that people who look like me don't earn degrees in mathematics. That encounter inspired a haiku:
"Counterexample"
Someone once told me
Brown girls don't major in math
Response: Ph.D.
The profundity of progressive possibilities permeates the very essence of my being. Tell me it can't be done; I will tell you it just hasn't been done yet.