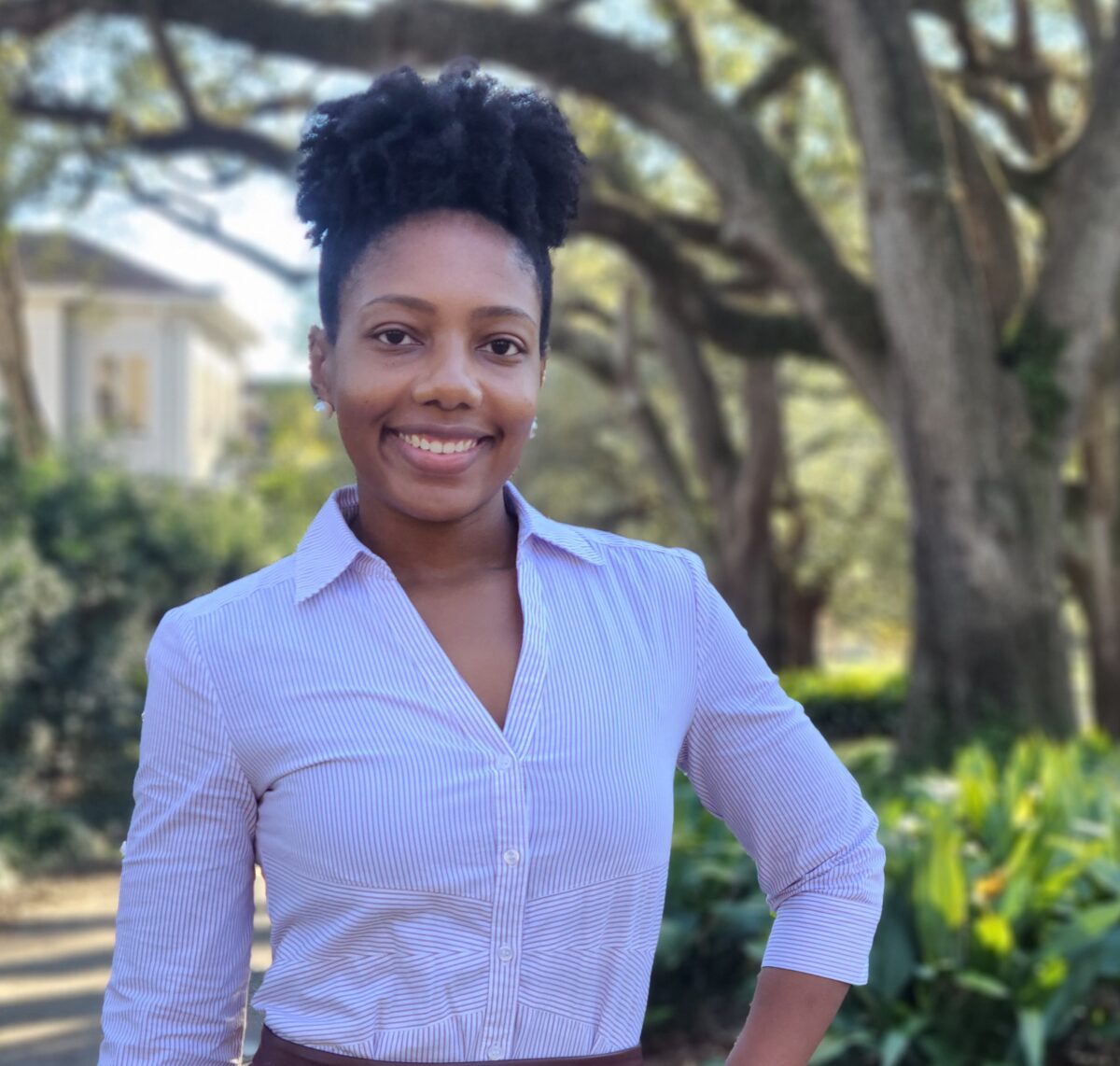 Keisha Cook
Where are you from?
I am a Georgia girl; Marietta to be specific. I come from a family of four; Mom, Dad, Sister, and Myself. We are a very close family with many traditions and much love for each other. 
Please describe an experience (or 2) that helped you discover/ cultivate your interest in the mathematical sciences.
My interest in the mathematical sciences was cultivated throughout my entire life. I began by teaching my sister (lots of math) before she began a formal education. This resulted in her being able to skip Kindergarten and go straight into first grade. Throughout K-12, I was always interested in the next step. I always wanted to know what to use the current mathematics subject for in the future. At this time, I understood that math builds on itself infinitely. The more topics I learned, the more I wanted to know. My PhD advisor Dr. Roger B. Sidje was instrumental in guiding me through the PhD process and teaching me how to become a researcher. His well-rounded academic career and positive demeanor influenced me to become a mathematics professor.
What is/are your most proud accomplishment(s) in regards to your career in the mathematical sciences?
Two events come to mind: (1) regarding myself and (2) regarding students. My first most proud accomplishment was accepting a tenure track position at Clemson University, a Research Level 1 institution. The position begins August 2021 and I am eager to transition into the new role. My second most proud moment occurred when I realized how much of an impact I was making for mathematics students, specifically Black and/or women students. My goal is to increase the visibility and productivity of students of these demographics so that they become well represented in areas where they do not see many people that look like themselves. My favorite story of this occurred upon teaching my first course at Tulane University. A few Black students from Xavier University were enrolled in the course. They expressed how inspired and thankful they were to be welcomed and taught by a Black woman at a university in which they were a very small minority. Learning from me made their experience much more memorable.
What is/are your most proud accomplishment(s) in regards to your personal life?
My most proud accomplishment in my personal life was moving to New Orleans and purchasing my first home! Over the last year and a half, I have grown to love the city. I enjoy getting involved with community service; specifically STEM NOLA. This program is specifically geared towards making STEM accessible to Black children with little to no access to quality STEM education. 
Please share some words of wisdom/inspiration.
I think it is very important to share your knowledge and wisdom. You never know who is listening. You don't know who needs to hear what you have to say. One of my favorite quotes by Maya Angelou is "When you learn, teach. When you get, give." This quote stands out because it consists of two very important things that I value in life; teaching and giving. Always use the gifts you are blessed with to bless others.