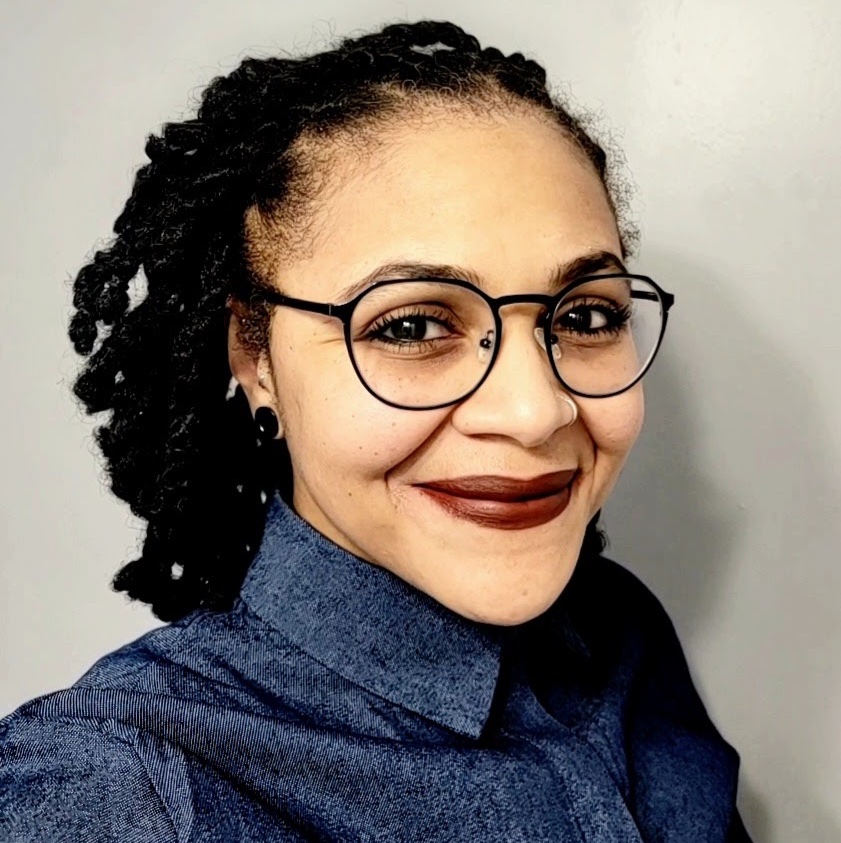 Kendra E Pleasant
Where are you from?
I am a native of Southern Maryland. I received my Bachelors of Science in Professional Mathematics from North Carolina A&T State University in 2012 and my Doctorate of Philosophy in Mathematics from Howard University in 2017.
Please describe an experience (or 2) that helped you discover/ cultivate your interest in the mathematical sciences.
I've always had a love for mathematics; it just clicked. I loved the fact that mathematics was black and white. If I was wrong, my teacher could tell me exactly what I did wrong and point me in the right direction. For some reason, mathematician was never presented as a viable profession when I was in grade school. So, I wanted to be an actuarial scientist. During the sophomore year of my undergraduate education, things changed for me. I started working as a mathematics tutor on campus. I fell in love with helping others. It inspired me to see my tutoring students have an epiphany. That summer, I participated in my first REU. I attended the Mathematics Summer Program in Research and Learning (SPIRAL). I fell in love with the creative aspect of research. It was my first time in an environment where the answer was unknown. So, there wasn't a clear set of steps I needed to take. I had freedom; it was just me, math and a chalkboard. Developing a love for teaching and research made the idea of becoming a mathematics professor seem too good to be true.
What is/are your most proud accomplishment(s) in regards to your career in the mathematical sciences?
I am very proud of the fact that I was able to finish my doctorate at the age of 27. I will never forget the day I passed my defense. Every detail from the panic that I would say the wrong thing; to the butterflies of speaking in front of my professors, colleagues and loved ones; to the pride I felt that my mother learned something from my presentation will always bring a smile to my face. It felt great to accomplish something that, at one point, felt impossible.
What is/are your most proud accomplishment(s) in regards to your personal life?
Buying my own home is my proudest accomplishment. The importance of independence was instilled in me from a very young age. As a child, I would dream of the day that I could sing, "Independent Women" by Destiny's Child and have it be true. It felt great to be able to provide the same home environment for my son that I was fortunate enough to have growing up.
Please share some words of wisdom/inspiration.
Mathematics is a field where growth happens in the failure. When I was an undergraduate student, I read a paper by Bertrand Russell entitled, "The Beauty of Mathematics". The paper described how discovery is often achieved by our subconscious mind. When we struggle with a problem, it becomes embedded in our subconscious mind. So much so, the subconscious mind continues to work on the problem and may even solve the problem after the conscious mind is no longer working on it. That idea really resonated with me. So, I always try to remind my students that there is beauty in failure. When math starts to beat up on you, take a break and keep moving forward.