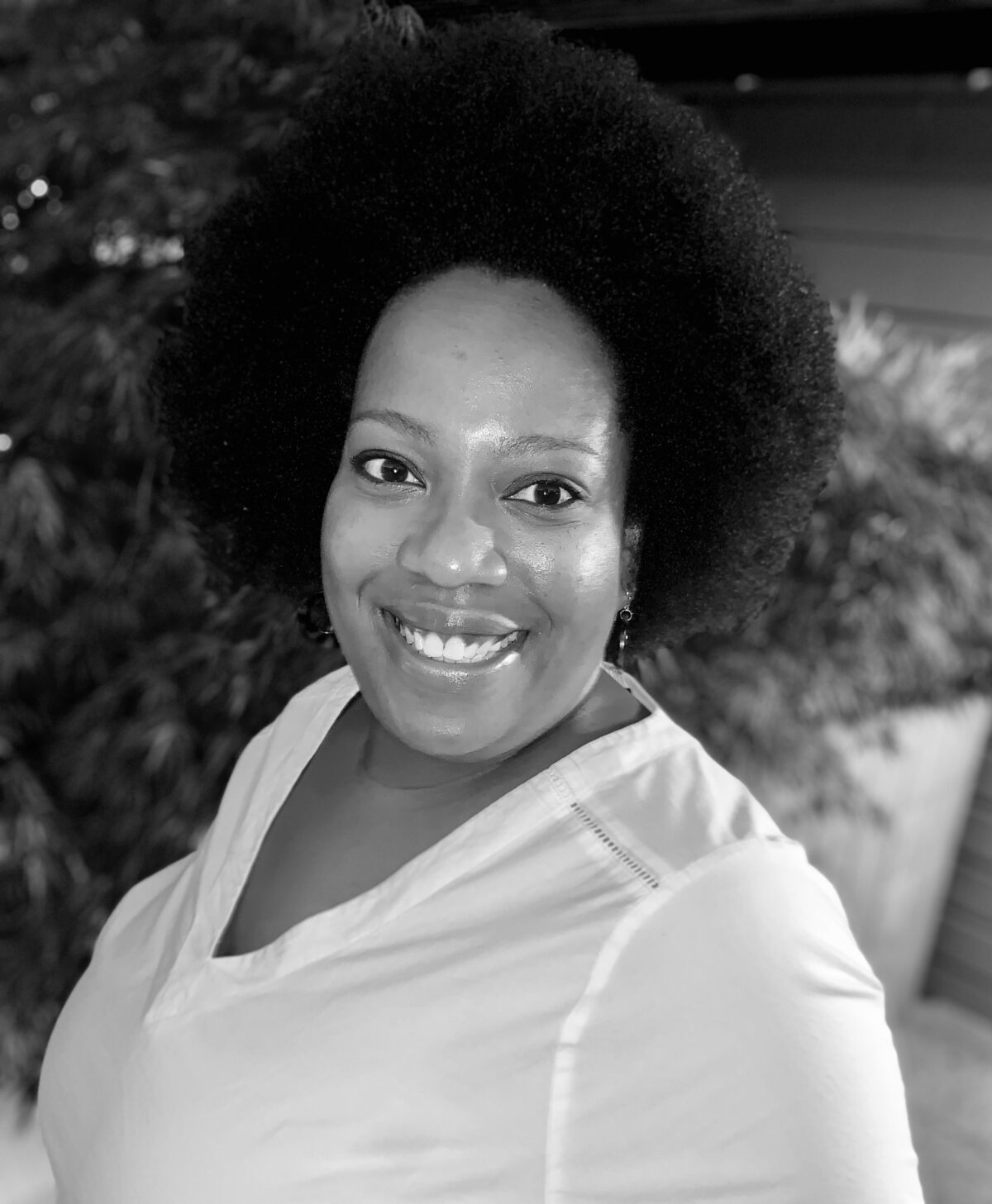 Khalilah Beal-Uribe
Where are you from?
Stone Mountain, GA
Please describe an experience (or 2) that helped you discover/cultivate your interest in the mathematical sciences.
I had always enjoyed puzzles and problem solving, so I entered Howard University as a chemistry major. While studying there, my interest in pure math grew. I had heard that three black females had recently earned their PhDs from the University of Maryland and I became curious about math as a career. I was inspired to attend Dr. Dennis Davenport's summer research program, and that experience convinced me that research would be a good fit.
What is/are your most proud accomplishment(s) in regards to your career in the mathematical sciences?
My first theorem! Also, I regard being the first (or one of the first) Black female lecturer in the Department of Mathematics at UC Berkeley as a highlight of my career. Representation matters.
What is/are your most proud accomplishment(s) in regards to your personal life?
I recently bought my first house and I'm excited. The purchase is the culmination of years of sacrifice and hard work. It may seem pecuniary, but owning land symbolizes stability for both my family and community.
Please share some words of wisdom/inspiration.
My advisor introduced me to the phrase, "Let's declare victory and move on!" and I use it all the time. It speaks to how goals can be fluid and keeps the focus on making progress.
If allowed, I would like to share that my greatest treasure in this life is my family. I cannot adequately describe my journey without mentioning the impact of my wife and my son. They shape who I am.