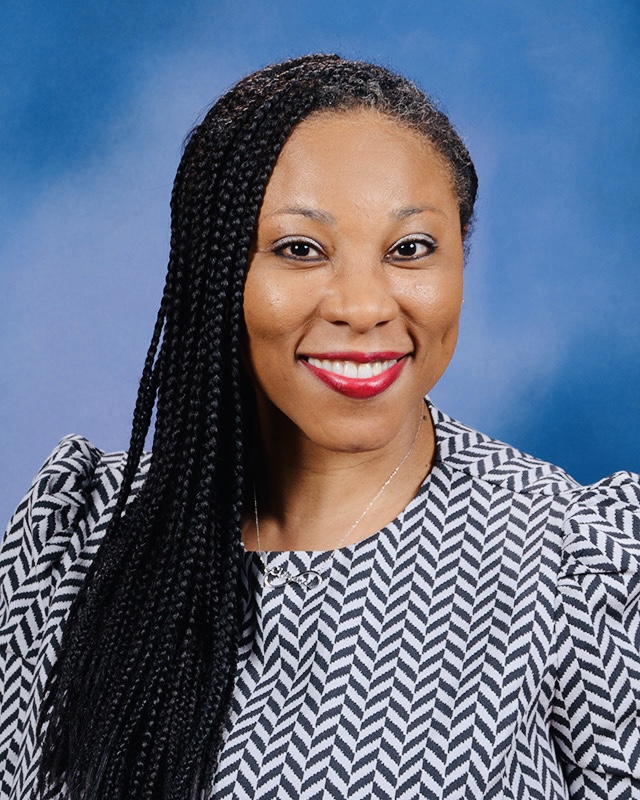 Kimbria Jackson
Where are you from?
Warner Robins, GA
Please describe an experience (or 2) that helped you discover/cultivate your interest in mathematics.
I truly discovered my love for mathematics in elementary school. I was always the first one done with my math assignments. I remember my struggle with fractions and the day that it clicked for me. My dad and I were sitting at the kitchen table and he was showing me what fractions really meant and a quicker way to simplify and solve them. Once I got to high school, I had two teachers, one who taught my whole family math, who were extremely inspirational for me. My Geometry teacher, Ms. Jaskula made me fall in love with Geometry. My Algebra II teacher who taught my family, Mr. Ponder made me fall in love with mathematics as a whole. While pursuing my Master's Degree in Math Education, my professor, Dr. Abercrombie encouraged me to keep furthering my education and told me that I would be a phenomenal math teacher. He gave me the idea to pursue my doctoral  degree.
What is/are your most proud accomplishment(s) as a K-12 educator?
1) Since I have worked in high school most of my career, I am most proud in seeing each graduate walk across the stage. Each year it renews my spirit and passion knowing that I played an intricate role in an unforgettable moment.

2) Venturing into an elementary school for the first time ever as a math coach really stretched me. It was at that moment I knew I could build stronger mathematicians at an early age. I was able to get the school to double-digit gains on the PARCC assessment before I became an Assistant Principals

3) Overall, each school I have been associated with has shown tremendous gains in math.
Describe what you do in the classroom to inspire your students.
I love to show inspirational videos, community building activities, and celebrate them for their accomplishments both in and out of school.
What is/are your most proud accomplishment(s) in regards to your personal life?
I would say my most proud accomplishment was receiving my Doctorate in Education.
Please share some words of wisdom/inspiration.
Never allow anyone to tell you what can't be done. Mathematicians are solutions-oriented people so always look for the best solution there is.