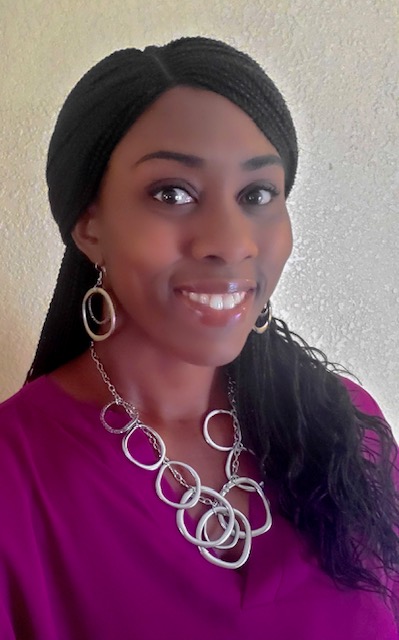 LaQuanta Bivens-Hernandez
I was born and raised in Brazoria County, Texas, and graduated from Brazosport High School. I am a country girl who thrives on family. Growing up, both my maternal and paternal grandmothers were instrumental in my upbringing, and both stressed the importance of education early on. I am a first-generation college graduate earning my Bachelor of Social Work from the University of Texas Rio Grande Valley (formerly the University of Texas-Pan American), Master of Education Administration from Lamar University, and a certificate in Diversity & Inclusion from Cornell University.
Though I have always been an avid reader and writer (journaling), I did not realize my love for math until I became a teacher. I remember how I personally struggled with Algebra as an 8th-grade student. I wanted to be the teacher who broke math down to its simplest form in order to build it back up so as to help the students truly understand where the numbers came from. I didn't want my students to struggle as I had, and I wanted to be the teacher that made math fun and enjoyable instead of the source of a headache. To see the confidence level of my students over time inspired me to want to learn more and become better and better at my craft. In order to reach more students and make greater impact, I moved into my current role as a mathematics coordinator currently serving 14 elementary schools Pre-Kindergarten through 5th grade.
Some of my accomplishments as a mathematics educator consist of being selected as the recipient of the National Rebecca DuFour Women in Leadership Award and twice being named Teacher of the Year. However, I am most proud of the relationships I have built and the impact I have made in the lives of my former students and the teachers that I currently serve.  My goal has always been to inspire those around me by simply making them aware that they are valued, that they are seen, that they are heard, that they are loved.
My most proud accomplishment, besides being married to my best friend and soul mate, is being a mother to two of the most awesome children (and I am not saying that because they are mine). There is no rule book, and I definitely don't get it right every time, but my children are my greatest blessings. They have taught me how to stand strong in the face of adversity and to push through every obstacle with faith and perseverance.
The words of wisdom that I would like to share are simply to always protect your inner peace and love as Jesus loved. "Math may not teach us how to add love or subtract hate, but it gives us every reason to hope that every problem has a solution" – Author Unknown.