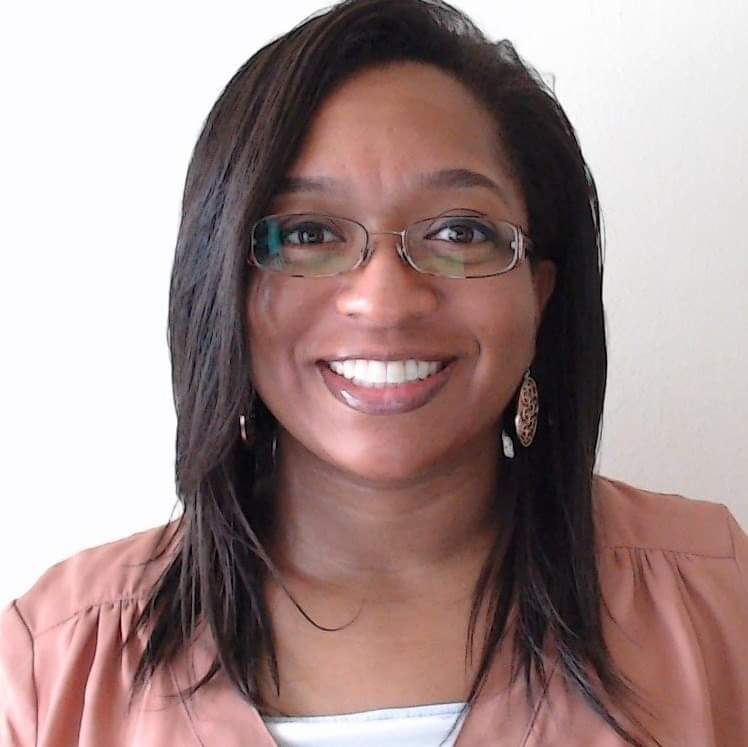 LaShonda Mackey
Where are you from? 
I was born and raised in St. Louis, Missouri. After high school, I attended Truman State University where  I earned my B.S. in Mathematics. Immediately after, I returned to St. Louis and began my career as an educator. Throughout my career, I've taught grades 6 – 12.  
Please describe an experience (or 2) that helped you discover/cultivate your interest in mathematics. 
My mother and father were adamant about learning and my love for learning started at home with them. Everything was a learning opportunity. Education, to the two of them, occurs inside and outside of the classroom. Both of my parents were (and very much still are) interested in and loved math. My father and mother both entered careers where they use mathematics, logic, critical thinking, and helping others daily. My father is a structural engineer and my mother has a career in banking. They pushed me to think logically about life and its obstacles and this shaped how I view mathematics. I  approach challenges in life and math problems similarly. If there is a problem to solve or a question that needs an answer, I think to myself "What tools are available to me to solve that question or approach that problem? Is there a way I can constructively and creatively approach this situation/problem if a  direct approach is not possible?". 
My love of math was also cultivated by my older brothers as they applied the same teachings as my parents when they pushed me to think critically. My oldest brother has his Bachelor's and Master of  Science in Physics from the University of Alabama and was instrumental in helping me to graduate with my bachelor's degree. My other brother was once my professional peer and taught math as well. We still talk today about happenings in education although he is no longer in the classroom. 
What is/are your most proud accomplishment(s) as a K-12 educator? 
In 2019, I was awarded Secondary Mathematics Teacher of the Year for the St. Louis Public School  District. I was honored that someone wanted to recognize the work I do every day with my students. I  am also proud of my commitment to the holistic child. So much of a school environment happens inside and outside of the classroom. Throughout my career, I served as a Mathematics Department Chair,  Freshman Dean of Students, cheerleading coach, step coach, and the sponsor to a plethora of student clubs. This involvement allowed me to build stronger relationships and bonds with my students and the school community at large.  
Describe what you do in the classroom to inspire your students. 
Simply stated, I treat them as the human beings they are and approach them with understanding and care. Many people have negative attitudes toward math, in addition to, the societal view that "math is hard". I have found that being relaxed, understanding, and calm combined with the expectation that they put their best foot forward has always worked to get my students to give the very best that they have to offer. 
What is/are your most proud accomplishment(s) in regard(s) to your personal life? 
I am proud that I completed my bachelor's degree. There are so many people who supported my goal to finish with my bachelor's degree in math. I am forever thankful to those who encouraged me to keep going when it became difficult to get to the finish line.  
Please share some words of wisdom/inspiration. 
Take care of yourself always! Every dream you have and want to accomplish can happen but trying to accomplish that goal/dream when your cup is empty creates additional struggles. Everyone deserves to be happy and that begins when you keep your physical, emotional, and spiritual health as a priority.