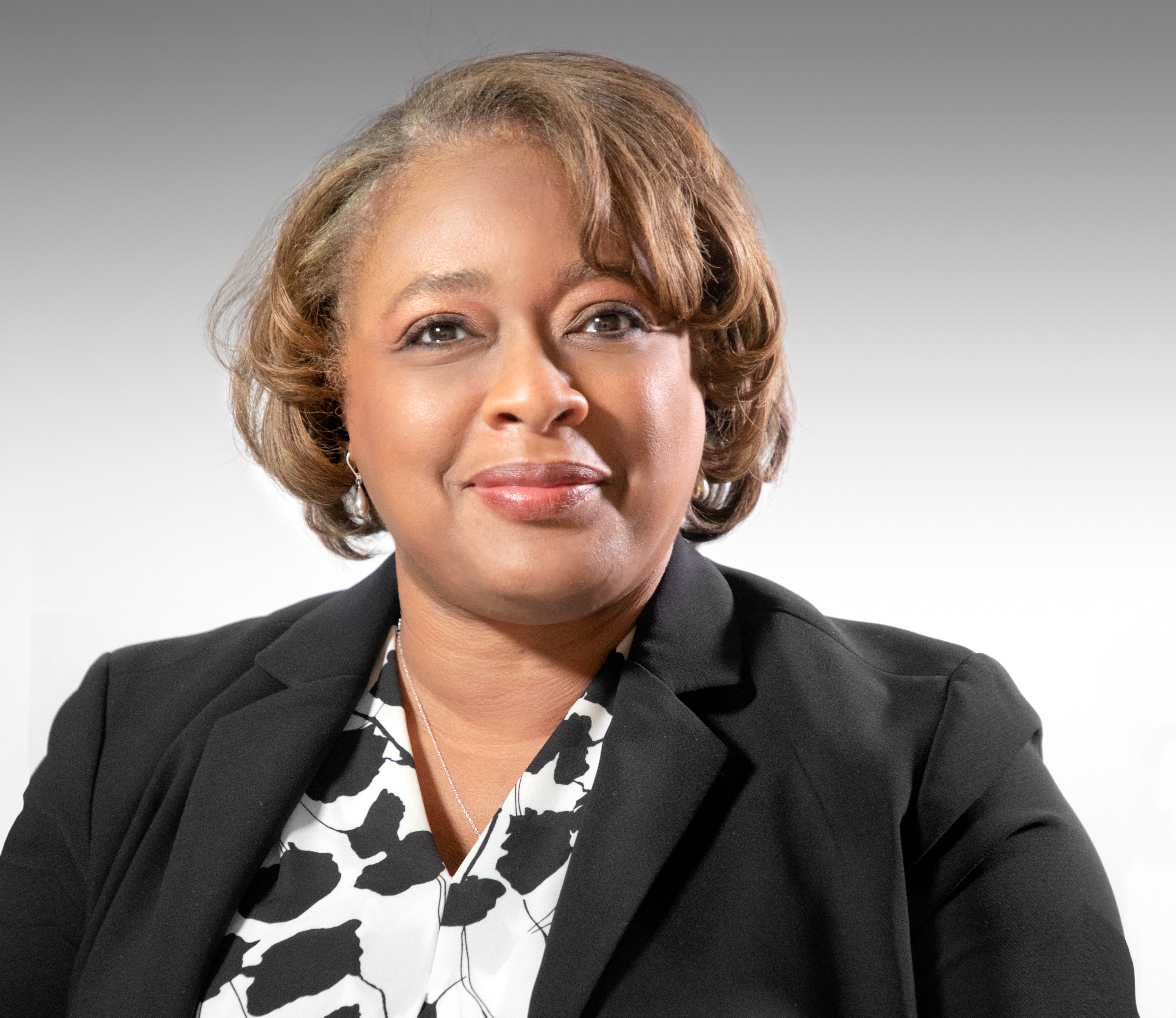 Latrenda Knighten
Where are you from?
Baton Rouge, LA
Please describe an experience (or 2) that helped you discover/cultivate your interest in mathematics.
As a young child, I enjoyed most subjects in school, especially reading and math. (I was a voracious reader and was often found with my head buried in a book and I recall enjoying solving math problems and/or working with numbers.) 
However, it was the score reports from the standardized tests my district administered that played a pivotal role in my development and had a lasting impact on me as a mathematics teacher. In addition to informing parents of their child's achievement level, the score reports also provided recommendations and guidance about activities parents should use to help their children grow academically. My parents read these reports from cover to cover and would do everything they could to provide my sisters and I with experiences to enrich our school experiences. I can still vividly recall an incident that occurred when I was in the third grade. My mom replaced one of the chapter books I selected on my Scholastic book order with a book of math logic puzzles. Of course, I questioned her choice of books and she informed me that this was one of the recommended enrichment activities from the "testing company" that would provide me with the challenge she felt I needed. She even went so far as to state that I had plenty of books to read and if not, I could go to the library, but it was her and my dad's job to challenge me in reading and math. Ironically, that math logic puzzle book was one of my favorite books as a kid!  I can still picture that little book with an orange cover. It was my first introduction to problem solving activities, because math really wasn't taught that way when I was a child. Those problem-solving activities taught me that math could be FUN and engaging! Once that spark was ignited I had a desire to engage in similar experiences in classroom activities as well. When I became a teacher, I knew I wanted to recreate that experience for my students.
What is/are your most proud accomplishment(s) as a K-12 educator?
I am most proud of the relationships I established with students, their families, my colleagues, teachers, and leaders in my local community. I am a proud product of the East Baton Rouge Parish School System and I feel blessed that my 30+ years of experience have been spent serving students, teachers, and instructional leaders in the same school district.
I'm also appreciative of the opportunities I've had to contribute to the mathematics community through my work with NCTM (National Council of Teachers of Mathematics), BBA (Benjamin Banneker Association), and LATM (Louisiana Association of Teachers of Mathematics). These opportunities have allowed me to network with and learn from a diverse group of mathematics educators. Most recently, I was able to work with a wonderful author team to serve as one of the authors of the K – 1 book in the Classroom-Ready Rich Math Tasks: Engaging Students in Doing Mathematics series. 
Describe what you do in the classroom to inspire your students.
I have been fortunate to have positive and meaningful relationships with the students I serve. I believe that my enthusiasm for learning is one of the things that inspires the students I work with. My students (adults and children) often tell me that my enthusiasm for the work we're engaging in is contagious and makes them excited about learning. I believe in establishing a child-centered learning environment where students play an active role in the learning process. 
Many of my former students are adults with their own children now and have shared that they can recall how our classroom activities made learning meaningful and challenging, but also fun and engaging. I'm a natural problem-solver, risk-taker, and most importantly, I'm willing to admit when I don't know the answers.  I've often observed that being honest, open, and transparent can also be inspiring to students because they realize how rewarding it can be to problem-solve and find solutions on your own.
What is/are your most proud accomplishment(s) in regards to your personal life?
Personally, I am blessed to be surrounded by a supportive and nurturing family. I am who I am due to my parents' support and encouragement. (My dad is deceased, but his presence and love are always there.) My four sisters were my first students and were instrumental in my development as a teacher. My entire family earned their "teacher wings" by volunteering in my classroom, preparing materials for my students and helping prepare materials for teacher workshops. I'm also proud of my role as the "field trip aunt" to my niece and nephews.
Please share some words of wisdom/inspiration.
You never know when a smile or a kind word from you is the "little thing" that can brighten someone else's day or make a positive impact. Years ago, a teacher came to me after a PD session to tell me that she wanted to share a story.  She proceeded to tell me that she met me years before during a PD session, but this session took place during a difficult time in her life because she was still mourning the death of a close family member. She told me that during the session she could recall how enthusiastic I was, that I made a special effort to include her in the activities, and I seemed happy because I smiled and laughed throughout the session. She shared that this interaction had a positive impact on her because it was one of the few times during this period that she actively engaged in activities with her colleagues, and it took her mind off her grief. After getting to know me that school year, she wanted me to know about her previous experience because she wanted to encourage me to "keep being me". I have no memory of this interaction, but she made my day by sharing that story. Whether I'm teaching students or leading teachers, I truly enjoy my work and obviously, my love for teaching math is contagious in other ways. So, my advice is to find something you love to do and in addition to making yourself happy, you have the potential to make others happy as well.