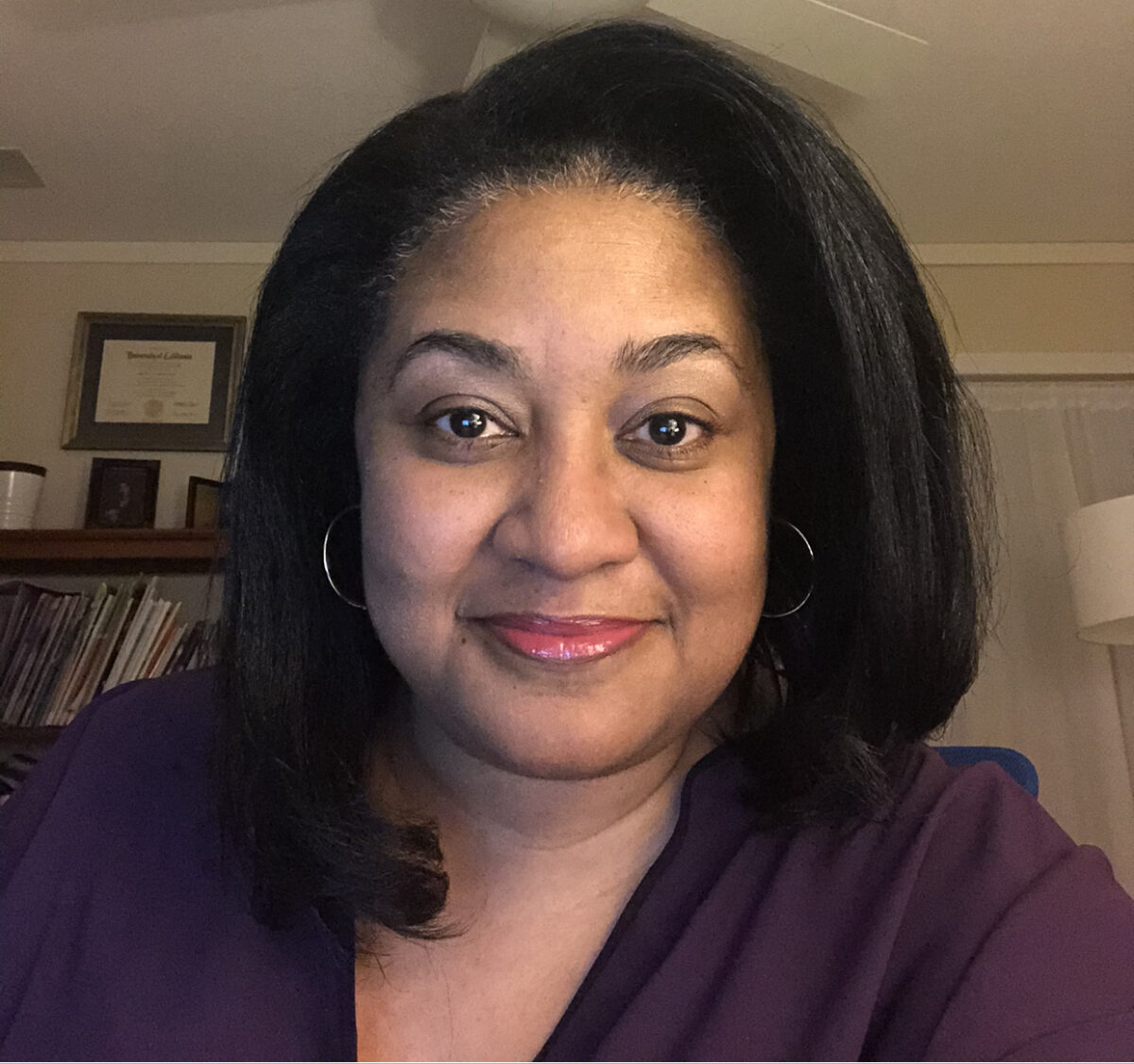 Marian Dingle
Where are you from?
I am from Southern California, but have lived in the Atlanta area for over 20 years.
Please describe an experience (or 2) that helped you discover/cultivate your interest in mathematics.
I would have to say that I was surrounded by rich math experiences as a child. As a youngster, my mother would empty her purse periodically to challenge me to count the change. My father would teach me algebra and geometrical concepts at the kitchen table, always leaving me wanting for more of the magic he shared. And I would spend weekends at my godmother's house playing all kinds of games until the wee hours of the night: Canasta, backgammon, Trouble, Monopoly…she taught me strategy and to think several moves ahead, while I also picked up number and spatial sense.
What is/are your most proud accomplishment(s) as a K-12 educator?
Although I taught more subjects than just math, my students referred to me as their math teacher. Even the most apprehensive student eventually saw themselves as mathematical beings. I was blessed to see myself that way as a child, and I am proud that I was able to pass that on to children.
Describe what you do in the classroom to inspire your students.
I am not sure we strive to be inspirational. I do seek to know my students and families well. It is not just in the knowing a favorite color, a sport they play, or a sibling's name. It is in the knowing what makes each student tick. Sometimes I did not discover this until the end of the year. But oh, some years, it just felt like we all just "got" each other. The magic was in the air, and that first December-break goodbye felt like agony because it would be weeks before we saw our family again.
What is/are your most proud accomplishment(s) in regards to your personal life?
I am proud to put myself first in a pandemic. I left a workplace that was abusive and am beginning a career outside of the classroom, where I am challenged with learning new things and using skills that had been left dormant. I have found strength and love in friendships that sustain me. I am a blessed woman: surviving and thriving.
Please share some words of wisdom/inspiration.
I taught elementary students for 22 years, and I used to believe that being an educator was my identity – a lifestyle that defined me. What I believe now is that I am an excellent educator, but that is not my identity. There are many more parts of me that are separate. There are many more endeavors in which I excel and find fulfilling. Some of them I am discovering now. I only wish I had come to this understanding sooner.