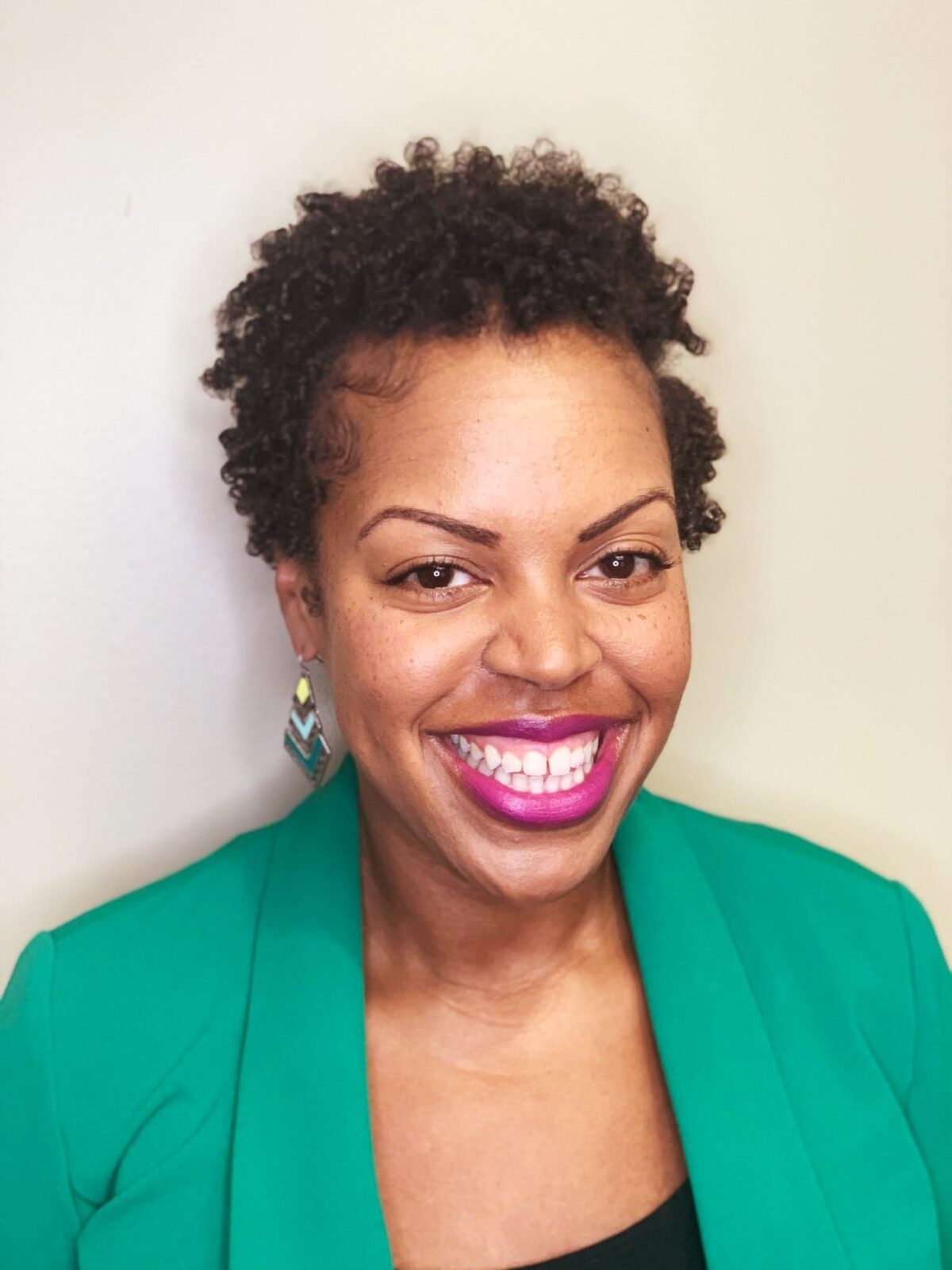 Marrielle Myers
Where are you from?
Durham, NC
Please describe an experience (or 2) that helped you discover/ cultivate your interest in the mathematical sciences.
I have always had an affinity for mathematics. There was something about engaging in logical steps to produce a concrete result. My parents recognized my affinity for mathematics and allowed me to participate in the Math Science Education Network (MSEN) at UNC-Chapel Hill. It was through this and other experiences that my understanding of mathematics and how it can be used expanded. 
Being a mathematics major at Hampton University (an HBCU) was also central to cultivating my identity as a mathematician and mathematics educator. While I enjoyed the challenge of upper-level mathematics and AP courses in high school, the classroom spaces I engaged with mathematics were not supportive due to the lack of diversity. But being able to explore the beauty and messiness of mathematics with other Black students was so affirming. I honed my skills and ability to ask questions in a safe space.
Finally, through my experiences in graduate school and my ongoing work with critical scholars, I learned the joy and imperative of engaging in mathematics for social justice and embodying the practice of humanizing mathematics teaching and learning. Seeing and feeling mathematics from these new lenses reawakened my love for mathematics.
What is/are your most proud accomplishment(s) in regards to your career in the mathematical sciences?
I am most proud of defining my path in mathematics education, doing work that is important to me, earning tenure early, securing grant funding to engage in critical mathematics teacher preparation, cultivating a joyful research agenda, and creating space for more junior scholars to dream radically about their career choices.
What is/are your most proud accomplishment(s) in regards to your personal life?
I am most proud of my ongoing journey to center love, peace, joy, and rest while also experiencing success on the tenure track. I cannot pour from an empty cup; when I nourish myself, I can better nourish my colleagues and students. Centering my wellness is critical for resistance.
Please share some words of wisdom/inspiration.
Surround yourself with colleagues and friends who will remind you of your brilliance, help you cultivate your critical consciousness, create joyful moments with you, and encourage you to dream in radical ways.