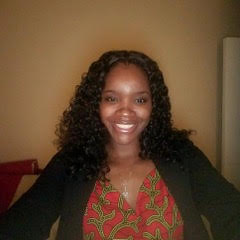 Michelle Craddock Guinn
 Where are you from?
I'm originally from Decatur, Georgia. I graduated from Southwest DeKalb High School and went to Spelman College in Atlanta, GA where I majored in mathematics. I received both master's and doctoral degrees in Mathematics from the University of Mississippi in Oxford, MS. My area of study was Functional Analysis. After graduation, I accepted a post-doctoral position at the United States Military Academy in West Point, NY and later awarded the Davies Fellowship which allowed me the time to research Image Processing at the United States Army Research Laboratory (ARL) in Adelphi, MD.
Please describe an experience (or 2) that helped you discover/ cultivate your interest in the mathematical sciences.
My love for mathematics started very early as a child.  Naively I thought if I did mathematics I didn't have to read or write papers, which is false. But I also enjoyed solving puzzles and word problems. My sixth-grade teacher Ms. Rogers told me I was good at mathematics, and I should major in it when I went to college, so I did. I didn't know what to expect but with the help of many of my professors (Mrs. Luwanna Kimbro, Dr. Gladys Glass, Dr. Yewande Olubummo, Dr. Akiba Harper and Dr. Donald Cole just to name a few). They helped shape me into a budding mathematician.
During my sophomore year at Spelman College my Calculus II professor, Dr. Fred Bowers asked the class "Why are you a math major? Do you just like the way it sounds when you tell people or are you willing to put in the work to be successful?" Those words resonated with me and ignited a fire that from then on, I would put in the work and do my best job at all times. Thus, I discovered that I could learn anything if I put in the time and dedication.
What is/are your most proud accomplishment(s) in regards to your career in the mathematical sciences?
My proudest accomplishments in regards to my career in mathematical sciences: First, would be receiving my Doctorate of Philosophy in Mathematics. I was told by some people that I wasn't a serious mathematician because I didn't fit the image or model of what most thought a mathematician should look like. Second, would be being hired to teach the cadets at the United States Military Academy in West Point, NY. I was the first African American female in the Title X position to teach in the Department of Mathematical Sciences. Thirdly, would be my recent promotion to Associate Professor and earning of tenure. I am the first African American to be granted tenure and promotion in the Mathematics and Computer Science Department at Belmont University, and I am the second in the College of Science and Mathematics.  Lastly, being able to give back to the communities that mentored me, such as Spelman College, EDGE program, University of Mississippi and the United States Military Academy.
What is/are your most proud accomplishment(s) in regards to your personal life?
I have two daughters that make this journey of life meaningful.  I am setting an example for all the little girls that have ever been told: "you can't do the math." Not only can you DO math, but you can indeed Do it well.
Please share some words of wisdom/inspiration
Delay does not mean denial. If you don't get what you want on the first try just keep trying and pushing, you can have all the desires of your heart. Anything that is worth having truly is worth working hard for. The one thing that ALL storms have in common is that they ALL come to an end. When people show you who they are, believe them. Everything happens for a reason (good and bad).