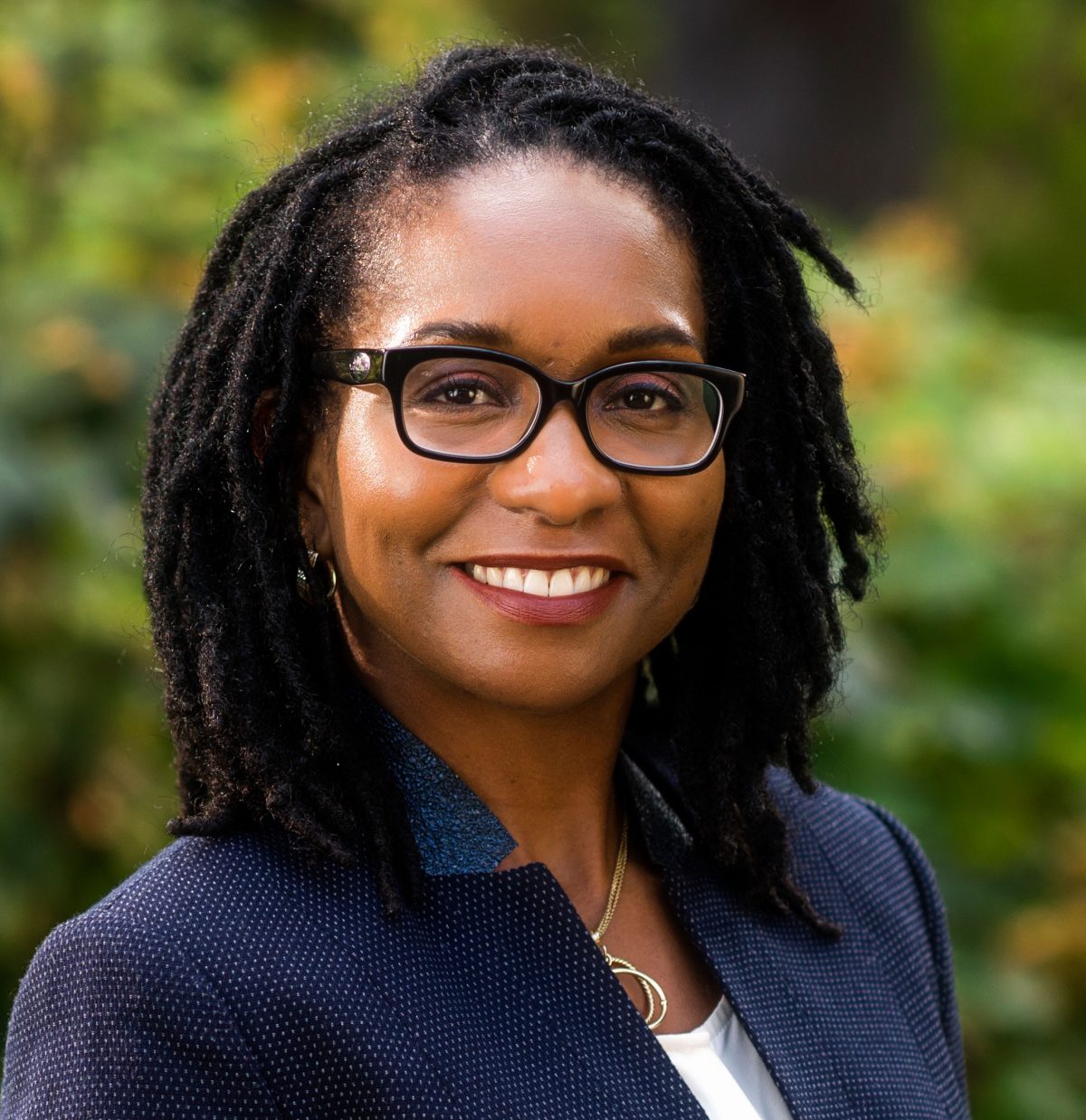 Naiomi Cameron
Where are you from?
I was born in Washington, DC but I was raised in Providence, RI.
Please describe an experience (or 2) that helped you discover/ cultivate your interest in the mathematical sciences.
I attended public school until 9th grade when, with the encouragement of my mother, I received a scholarship to attend a private, all girls, Quaker school. Until then, my passion for mathematics was a relatively private, lonely and unexamined experience on my part. But in an environment where girls were not only encouraged but expected to excel in their chosen passions, I received my first nudge towards a lifelong journey with mathematics when my precalculus teacher Mrs. Blish recruited me for the math team. Though math competitions ultimately didn't turn out to be my "thing", it was the first time I had been singled out in a positive way to pursue my interest and talent for mathematics. That definitely made an impression on me.
My next step of discovery came as an undergraduate at Howard University, where I gained a deeper understanding of the importance of cultivating my interest in mathematics as an African American woman. Ironically, as a first year student, the goal of my first visit to the math department at Howard was to use my AP credit to seek exemption from taking math! However, I was quickly disavowed of that notion by one faculty member in particular, Dr. Adeboye, who convinced me to take his Calculus 2 course and ultimately become a math major. Beyond that though, the experience at Howard instilled in me an intuitive sense of the benefits and challenges of greater representation in the mathematical sciences, a perspective which has guided and sustained me throughout my career.
What is/are your most proud accomplishment(s) in regards to your career in the mathematical sciences?
Receiving my PhD was a huge accomplishment for me and I am extremely proud of this. I remember defending my dissertation (while eight months pregnant with the youngest of my three children) and thinking to myself "if I can do this, I can do anything." From that moment, there have been many more difficult challenges that have come, including the journey towards tenure. However, I am proud to say that by the time I reached the point of receiving tenure, I had finally gained a sense of confidence and meaning as a mathematician that meant so much more to me than receiving tenure ever could. It is this sense of meaning that propels me forward today.
I am also very proud of the relationships I have formed with my students, my colleagues and collaborators over the years.
What is/are your most proud accomplishment(s) in regards to your personal life?
I am extremely proud of my family, my husband Jason and our three children. They continue to amaze and inspire me in ways that I could not have imagined. I am a super proud mom!!
Please share some words of wisdom/inspiration.
My advice is to always take good care of yourself, physically, mentally and emotionally. You can't do your best for others if you don't take good care of yourself!
Don't let anyone else define who you are or what you are capable of.