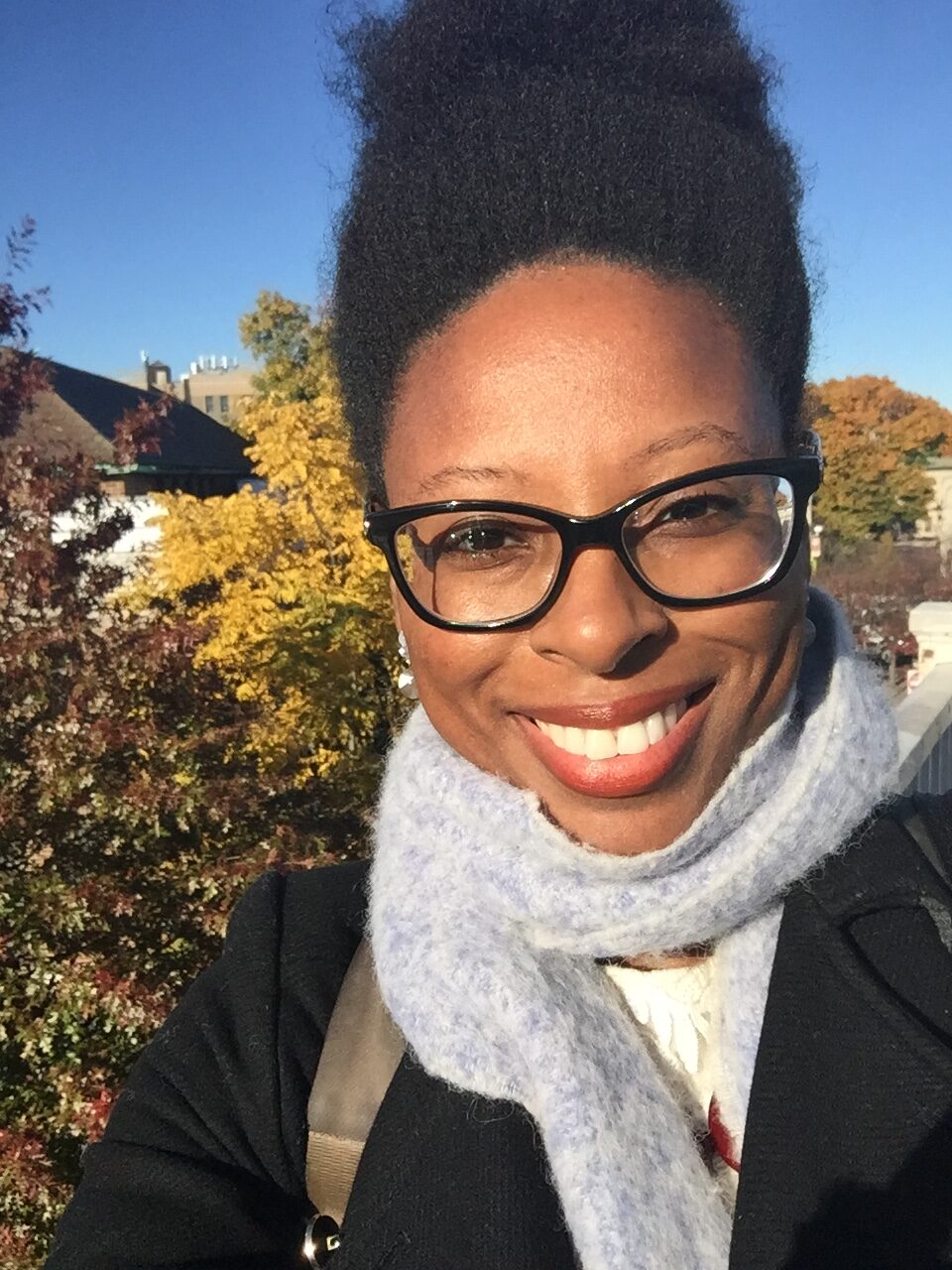 Rachell Ashley
Where are you from?
Fort Worth, TX
Please describe an experience (or 2) that helped you discover/cultivate your interest in mathematics.
Well, I've really always liked math since a young age.  I particularly liked discovering different types of number patterns and realizing how numbers were connected to each other.  I would tend to help out my classmates as well on our math work which I loved doing.  It was fun trying to figure out how to explain how to solve a problem. 
What is/are your most proud accomplishment(s) as a K-12 educator?
Wow.  A tough one.  I am most proud of the growth students make throughout the school year, not only in math class but in their character development as well.  I find it one of the greatest joys of teaching to watch a student mature, problem solve, and grow as a student and person. 
Describe what you do in the classroom to inspire your students.
I try to be myself; to be authentic and transparent in how I think, problem solve, and learn.  By being an example of the constant and necessary process of thinking and learning to students I hope to inspire them.
What is/are your most proud accomplishment(s) in regards to your personal life?
Personally, I'm proud of myself for moving from Texas first to NYC and next to Abu Dhabi to teach math.  I've gained so much knowledge about different people and lifestyles which is helping me to hone in on the type of lifestyle I'd like to have.
Please share some words of wisdom/inspiration.
Gosh, how do you give words of wisdom/inspiration without sounding a bit cliché.  But in an attempt to do so I'd say always believe in yourself, your talent(natural and learned), and your ability to learn anything.  Sadly, the world is not always a kind and welcoming place especially for BIPOC so it's imperative to never doubt yourself.  Of course, take feedback and critiques seriously but don't doubt your vision for yourself and what you can accomplish.  Truly anything is possible so believe it and go get it!!