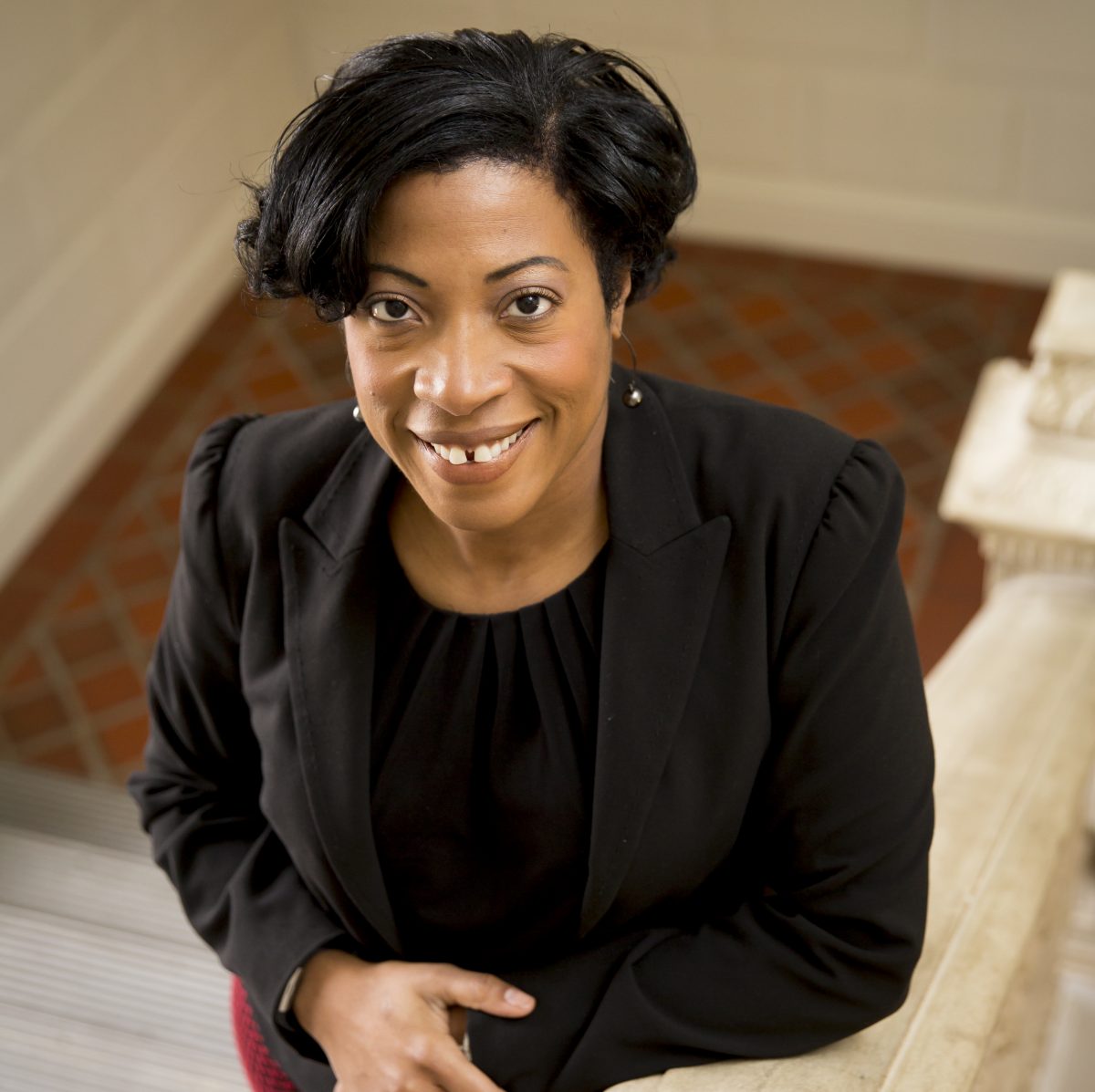 Raegan Higgins
Where are you from?
I was born and raised in Baton Rouge, LA.  I graduated from Baton Rouge Magnet High School where I had an amazing Calculus I teacher.  After completing the my undergraduate studies at Xavier University of Louisiana, I went to the University of Nebraska-Lincoln (UNL) to earn my doctorate.  In 2008, I was one of the first two African-American women to earn a doctoral degree in Mathematics from UNL.   My current research focuses on oscillation criteria for certain linear and nonlinear second order dynamic equations.  While I am also interested in applications of time scales to biology, economics, and statistics, I have a keen interest in increasing the number women, especially those underrepresented, in STEM  and improving the undergraduate preparation of mathematics majors. 
Please describe an experience (or 2) that helped you discover/ cultivate your interest in the mathematical sciences.
While I was in middle school, I went to Algebra with an adequate math foundation and without Pre-Algebra although I barely passed the entrance exam. Within a few weeks, I began to struggle. While I was trying to understand just how letters belonged in mathematics, my Algebra teacher Mrs. Gwendolyn Scott found a way to "motivate" me. She moved my seat, gave me extra work, and required a parental signature on all graded assessments. Since Cs were not acceptable grades and guaranteed at least 6 weeks of punishment, I was going to spend my entire eighth grade year punished because I was making Ds and Fs. Mrs. Scott's "motivation" helped me discover my interest in math.
What is/are your most proud accomplishment(s) in regards to your career in the mathematical sciences?
Professionally, one of my proud accomplishments was earning tenure and promotion at Texas Tech University (TTU). I am the first African American to receive T&P in the Mathematics & Statistics Department at TTU. When I reflect on that success, I remember how Mrs. Scott prepared me to use what is "in" me to conquer the unknown. Another proud professional accomplishment is becoming the co-director of Enhancing Diversity in Graduate Education (EDGE). The EDGE Program is designed to strengthen the ability of women and minority students to successfully complete graduate programs in the mathematical sciences. Because of my own experience as a person of color pursuing a STEM degree at a historically black college or university (I am a proud alumnus of Xavier of University of Louisiana), I understand the importance of creating supportive environments where underrepresented students can thrive.
What is/are your most proud accomplishment(s) in regards to your personal life?
In regards to my personal life, my most proud accomplishment was learning to prioritize myself and my family. I had to learn that having a life outside of my career is just as important as the career. I am the only me that I have; I need to take care of me. I am the only wife my husband will ever have; I need to care for him and nurture our relationship. I am only the mother my children will ever have; I need to care for them and nurture our relationship.
Please share some words of wisdom/inspiration.
Learn that "okay" is not okay. When you set goals and standards for yourself, do not settle for less. Go get your heart's desires!!! Also, thank God for the journey and enjoy it. Although it's not always straight or smooth, there's beauty in the process.