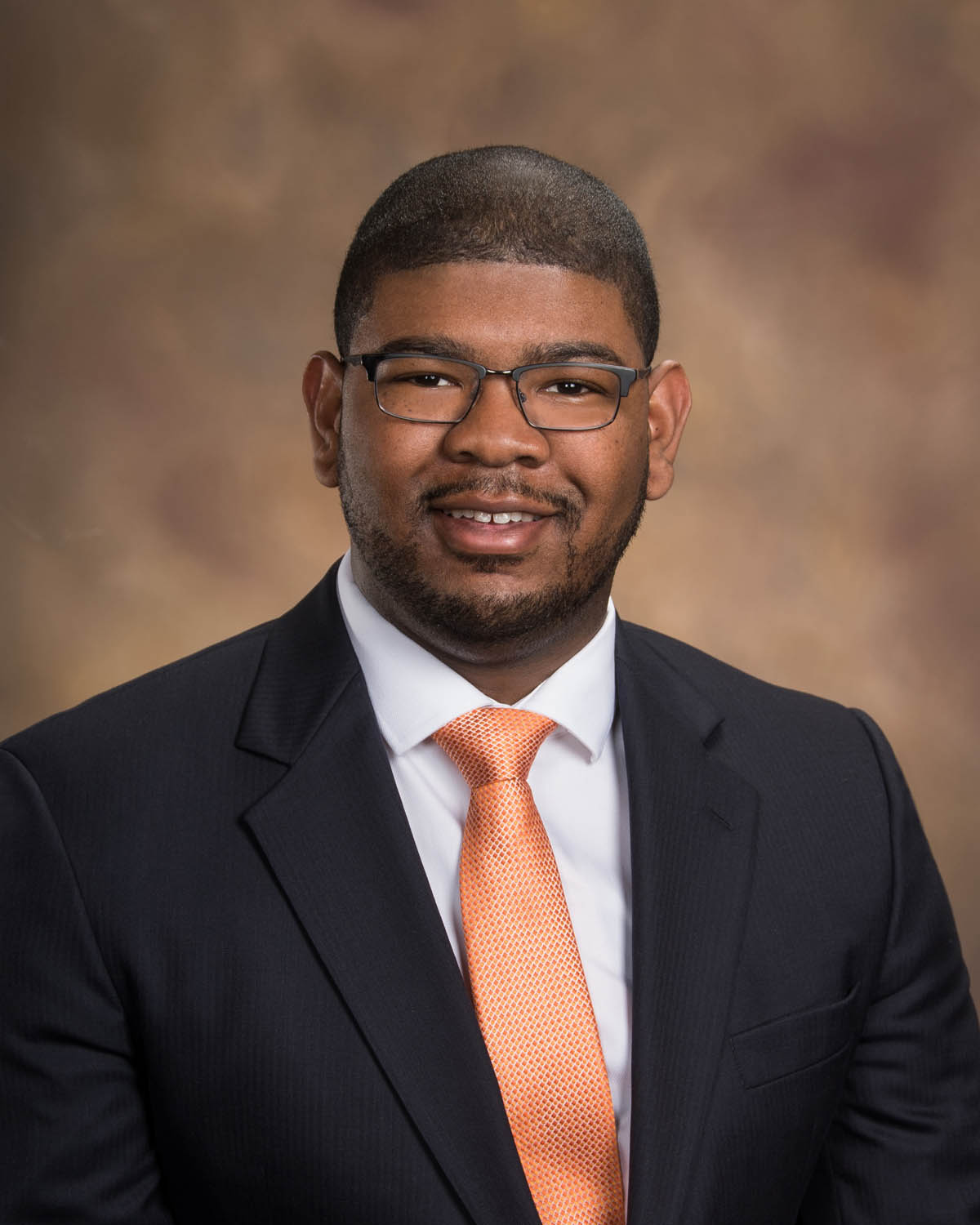 Reginald 'RB' McGee
Where are you from?
I was born and raised in Saginaw, Michigan. A mid-Michigan city known for lumber, manufacturing, Vargas Tortillas; and birthplace to many gifted Black folx including, but not limited to, Stevie Wonder and Serena Williams.
Please describe an experience (or 2) that helped you discover/cultivate your interest in the mathematical sciences.
I remember loving adding up the digits of informercial phone numbers as fast as possible and checking if they were a divisible by five, but I probably didn't fall in love with math until high school. The word problems in 10th grade reminded me of puzzles and games I would play with my Mom growing up. I went to a high school without a lot of resources but was lucky to have dedicated teachers. I was running out of electives my senior year and, being a smart-ass, insisted that I'd take pre-calculus and calculus concurrently to avoid taking theatre or choir. The extra hour of math that year was actually crucial to prepare me for college. I reflect on this a lot and as a result always try to make the best out of what may seem like a less than ideal situation.
What is/are your most proud accomplishment(s) in regards to your career in the mathematical sciences?
I was very excited when I was awarded a postdoctoral fellowship from the Mathematical Biosciences Institute. I'd grown a lot in that space attending workshops and summer schools as a graduate student and was thrilled to continue my training there. Also, beating the final exam average on my last graduate abstract algebra class was a good feeling. I'd avoided the class for about a year and my advisor emphatically high fived me when I told him the news about the final.
What is/are your most proud accomplishment(s) in regards to your personal life?
I'm proud of my relatively new sense of adventure and curiosity. I didn't take enough advantage of my time as an undergraduate at Florida A&M University — I wish I'd taken more courses on the African Diaspora (also courses in labor economics and physics), road-tripped regularly, joined an inordinate amount of clubs, gone for cheese grits at Oleans Cafe sooner, etc. This regret fuels me to try new foods and activities, learn about unfamiliar topics, and stay outside my comfort zone as much as possible.
Please share some words of wisdom/inspiration.
"Keep grinding…ya life can change in one year and even when it's dark out, the sun is shining somewhere" -J. Cole
Don't forget to look at your life on longer time scales occasionally. If you write down a word or two to look up each time you feel lost in a seminar or jot down a command when it helps resolve a compiling error you've been struggling with, you'll know a lot of new things a year from now.