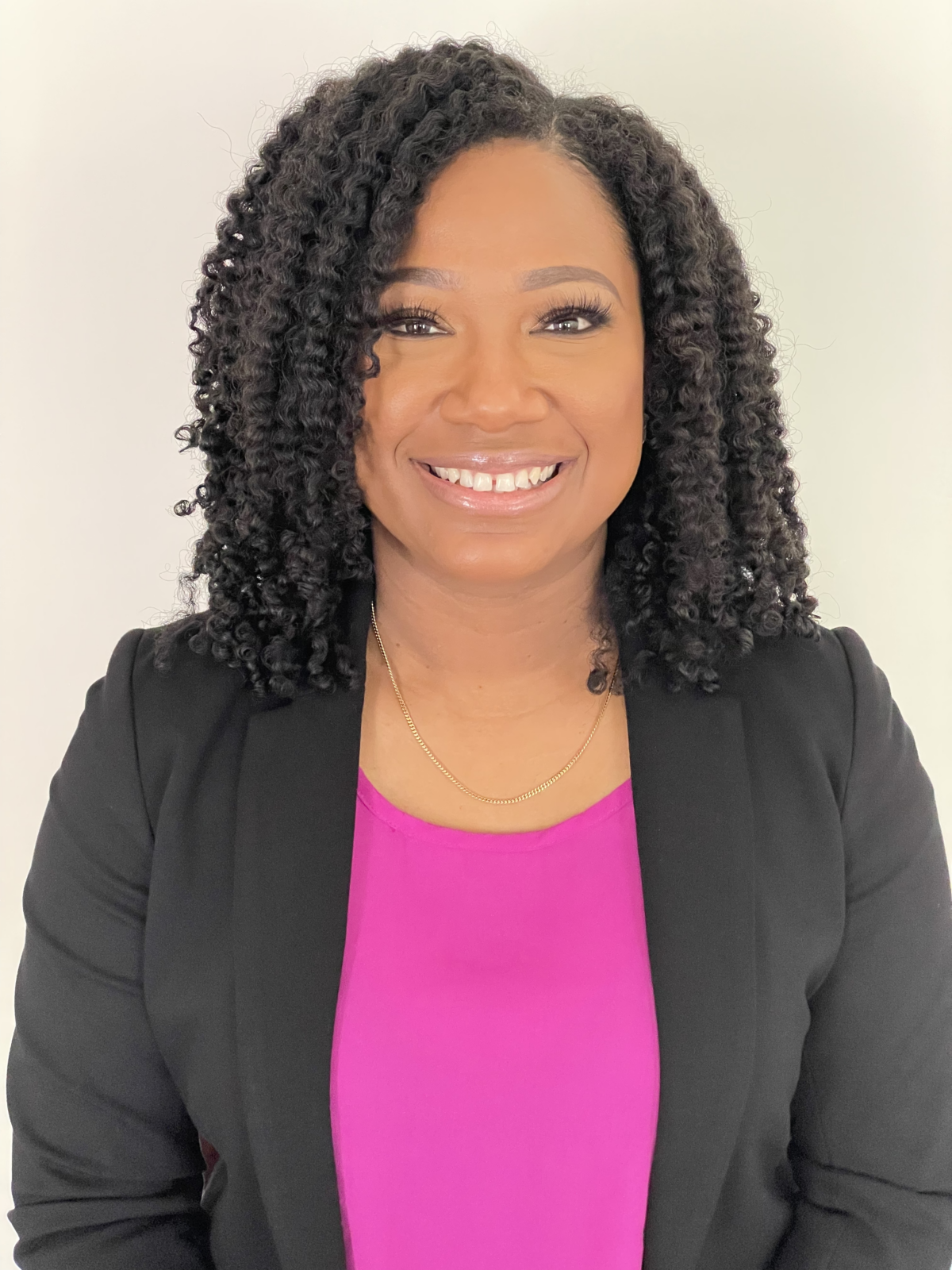 Rika Wheaton
Where are you from?
I am from the beautiful islands of Trinidad and Tobago. I obtained my B.S. in Mathematical Sciences from Florida A&M University, and my M.S. in Mathematics Teaching from Florida State University. 
Please describe an experience (or 2) that helped you discover/cultivate your interest in mathematics.
I have always enjoyed doing mathematics. During my time at FAMU, I worked as a math tutor. Often, students would come in for assistance with their assignments and some would express their dislike for mathematics. I often inquired about their math story and their journey with mathematics. Many students expressed that they were once good at math and after a particular class or teacher, they developed a dislike for math. It was at that point that I decided that I wanted to be a math teacher who helped at least one student to find the joy in doing math, even through the challenges. 
What is/are your most proud accomplishment(s) as a K-12 educator?
Nothing makes me prouder or gives me greater joy than witnessing those "aha!" moments when my students finally grasp a difficult concept or regain their confidence in problem-solving. Additionally, during the pandemic, I completed my Gifted In-Field Endorsement, which was definitely a labor of love! It equipped me with skills and strategies to provide appropriate learning experiences for our gifted and talented students. 
What is/are your most proud accomplishment(s) in regard(s) to your personal life?
Growing up, my mom always emphasized the importance of education, and she supported me and my siblings in any endeavor. While it might have been difficult for her, she supported my older brother and me when we decided to leave Trinidad to come to the United States for our undergraduate studies. I hope that over the past few years that I have made her and my family proud. I also feel extremely blessed and proud of the life that I have created with my best friend and soulmate – my husband, Ira. We have worked extremely hard and we have sacrificed a lot to be where we are today. We find great joy and pride in being parents to our two amazing children, Mahalia, 6 and Ira III, 1.
Please share some words of wisdom/inspiration.
We can be our own worst critic, but we should also be our own biggest cheerleader. Too often we get in the way of ourselves with negative thoughts and self-doubt when it comes to our capabilities and our gifts. My words of wisdom are to never forget who and WHOSE you are. Dream big, take up space, and never dim your light for anyone! You never know who you are inspiring by just being yourself and walking in your purpose!
Describe what you do in the classroom to inspire your students.
One of my strengths as a teacher is creating a positive learning environment in which students feel safe, heard, and understood. I consistently focus on motivating my students to develop a growth mindset in my classroom, starting from the very first day. I encourage my students to see themselves as "math people" and to push past the productive struggles that they may encounter in problem-solving. My students are constantly encouraged to make mistakes, learn from these mistakes, and to persevere through the challenges that are often presented in math.