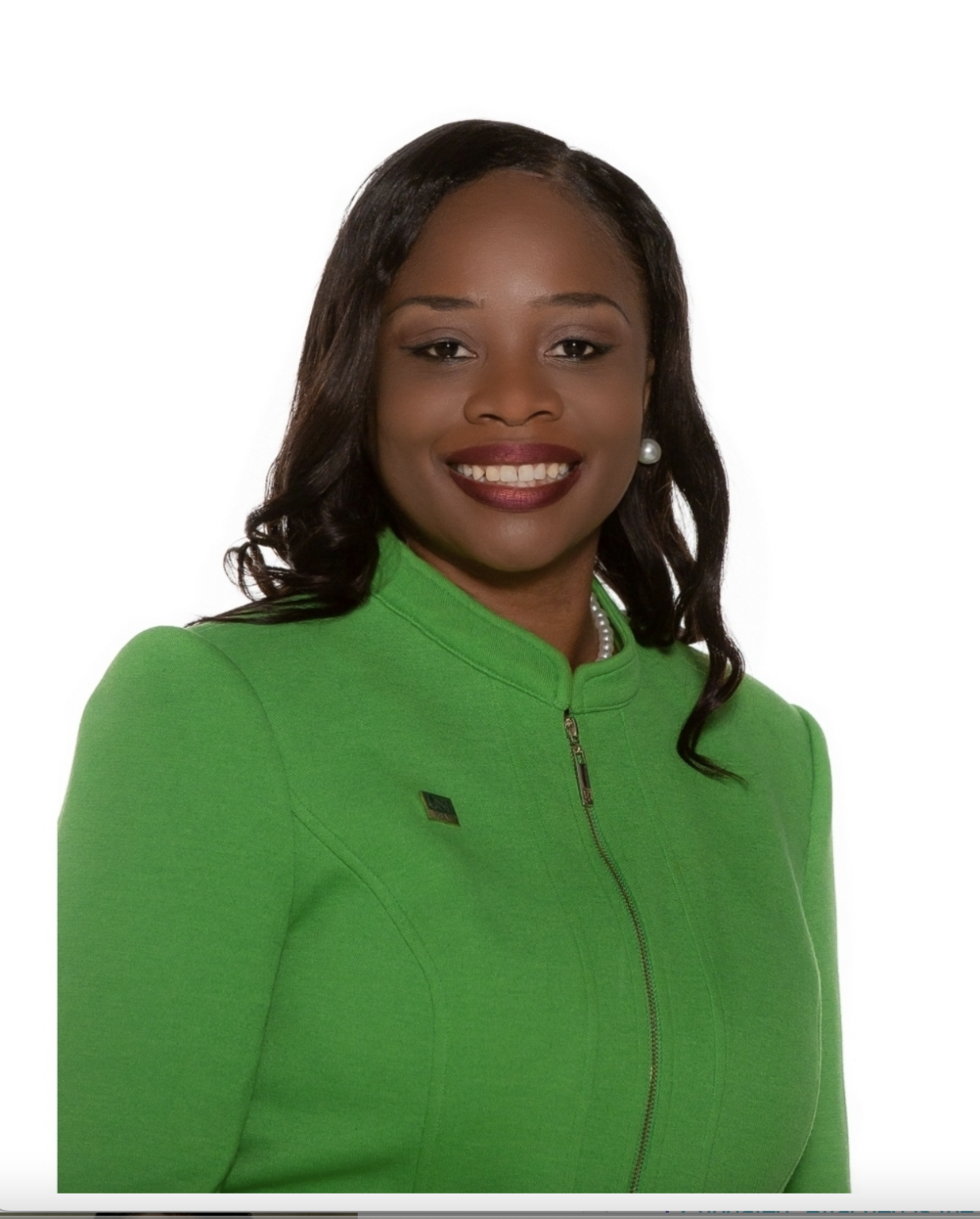 Ruthmae Sears
Where are you from?
Dr. Ruthmae Sears was born in New Providence, Bahamas. She attended the College of The Bahamas, Indiana University – Bloomington, and the University of Missouri – Columbia. She is currently an associate professor for mathematics education and the associate director for the Coalition of Science Literacy at the University of South Florida.
Please describe an experience (or 2) that helped you discover/ cultivate your interest in the mathematical sciences.
In the Bahamas, Dr. Sears excelled in mathematics from childhood. She obtained top scores in the Grade Level Assessment Test (GLAT) in Mathematics and for grades 3 and 6, and an A grade in mathematics on the Bahamas General Certificate for Secondary Education (BGCSE). Dr. Sears often credits her 6th-grade teacher (Mrs. Barbara Dorsette) and her secondary mathematics teacher (Mrs. Olivia Kent-Deceased) for inspiring her decision to pursue a career in mathematics. Additionally, she participated in the Teacher Cadet Program, which encouraged her to pursue a career in education. Hence, her interest in mathematics and education was catalyzed due to good teachers and her early teacher recruitment program involvement.
What is/are your most proud accomplishment(s) in regards to your career in the mathematical sciences?
Dr. Sears is proud of the many awards she received for her contribution to mathematics education. Most notably, she celebrates being selected as the first Black person to be chosen as a fellow of the American Association for the Advancement of Science (AAAS) at the University of South Florida.
What is/are your most proud accomplishment(s) in regards to your personal life?
Dr. Sears is proud to serve on the board of directors for the PACE Foundation Bahamas to help build a school for teen mothers. This initiative helped to address inequities and provide equitable educational opportunities for teen mothers and newborns. By helping to build a school, she views it as an investment in the current and future generations.
Additionally, Dr. Sears is pleased to sponsor the mathematics award to her former high school (C.R. Walker Senior High School), knowing she obtained that award in 1997. Hence, she views it as a blessing to be able to support future mathematically promising scholars.
Please share some words of wisdom/inspiration.
Dr. Sears would tell individuals to seize the moment and learn as much as possible. She encourages individuals to travel the world by reading books. Go through time by listening to elders' stories. Get connected to organizations that can develop you professionally and equip you with skills you can use in future endeavors. Take advantage of every opportunity, and do not be afraid to dream. 
Dr. Sears would also note, don't limit yourself to what is but consider what can be. Fill your mind with positive thoughts and information because what goes in will come out.
Finally, Dr. Sears encourages individuals to love God, appreciate family, and serve humanity. Live a purpose-driven life such that you do not live a life of regret.