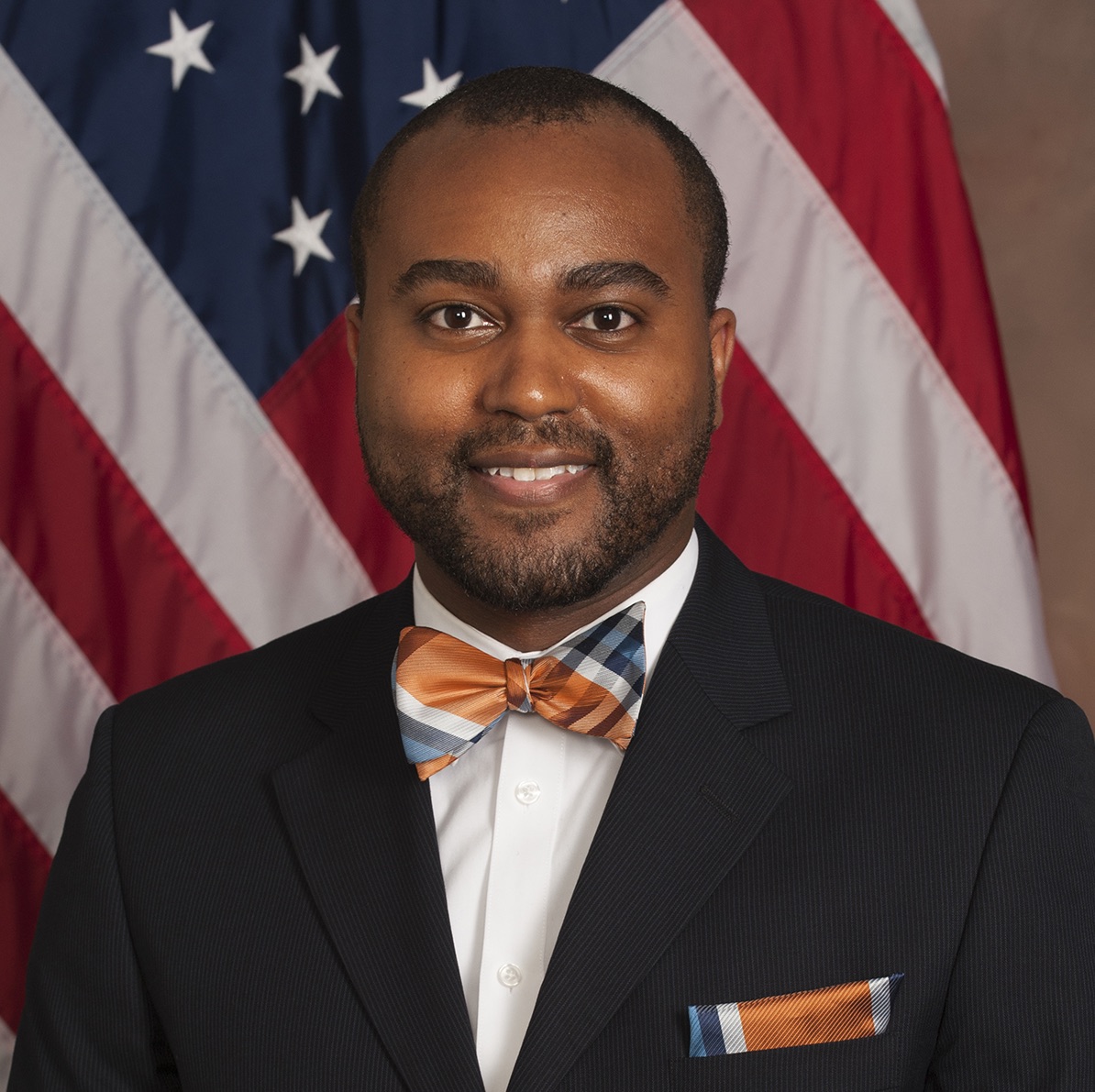 Samuel J. Ivy
Dr. Samuel Ivy is an assistant professor in the Department of Mathematical Sciences at the United States Military Academy. He currently serves as the Director for the Center for Leadership and Diversity in STEM—a STEM outreach component of the academy that focuses on increasing STEM talent and awareness of students from under-served and underrepresented communities across the nation. Dr. Ivy earned his Ph.D. in mathematics from North Carolina State University. His research interests include Lie Theory, Symmetric Spaces and symbolic computation.
Dr. Ivy was born and raised in Memphis, TN. Truthfully, his first impression of mathematics was one of dread; yet, his parents challenged to him excel in all courses. Though his grades were strong in STEM, Dr. Ivy graduated high school with the intent on becoming a lawyer. This ambition quickly changed upon walking the halls of Morehouse College. His first encounter with Morehouse's Mathematics Department was through Dr. Robert Bozeman who served as his academic adviser. As a young freshman eager to major in political science and become an attorney, his initial meeting with Dr. Bozeman rattled his plans. Dr. Bozeman unearthed a passion for mathematics and encouraged him to become a math major. Dr. Ivy made the switch and never looked back. With his new plan on majoring in math, Dr. Ivy still hadn't a clue on what he wanted to do—until he met Dr. Duane Cooper. Dr. Cooper inspired him to apply to graduate programs and challenged him in becoming math scholar. He is very fortunate to benefit from the guidance of these professors, along with Dr. Curtis Clark and Dr. Ulrica Wilson. Their impact motivated him to pursue algebra in graduate school.
My proud accomplishment centers on having my wife and 6-month baby girl present as I completed my dissertation defense. They were the motivation necessary to complete my program. This is quickly followed by his selection as the 2019 Black Engineer of the Year: Army Modern-Day Leader Awardee. This time, this moment was shared with his wife, daughter and son.
I love what I do. I enjoy teaching mathematics, interacting with students, and exposing today's youth to endless possibilities in STEM. Moreover, I love the fact that I get to share this ride with my family.
Words of Wisdom: My father once told me "Your destiny is not your decision; it is your discovery!" In other words, there are certain external forces (be it positive or negative) that push you into betterment. Use those situations to maneuver toward your success!