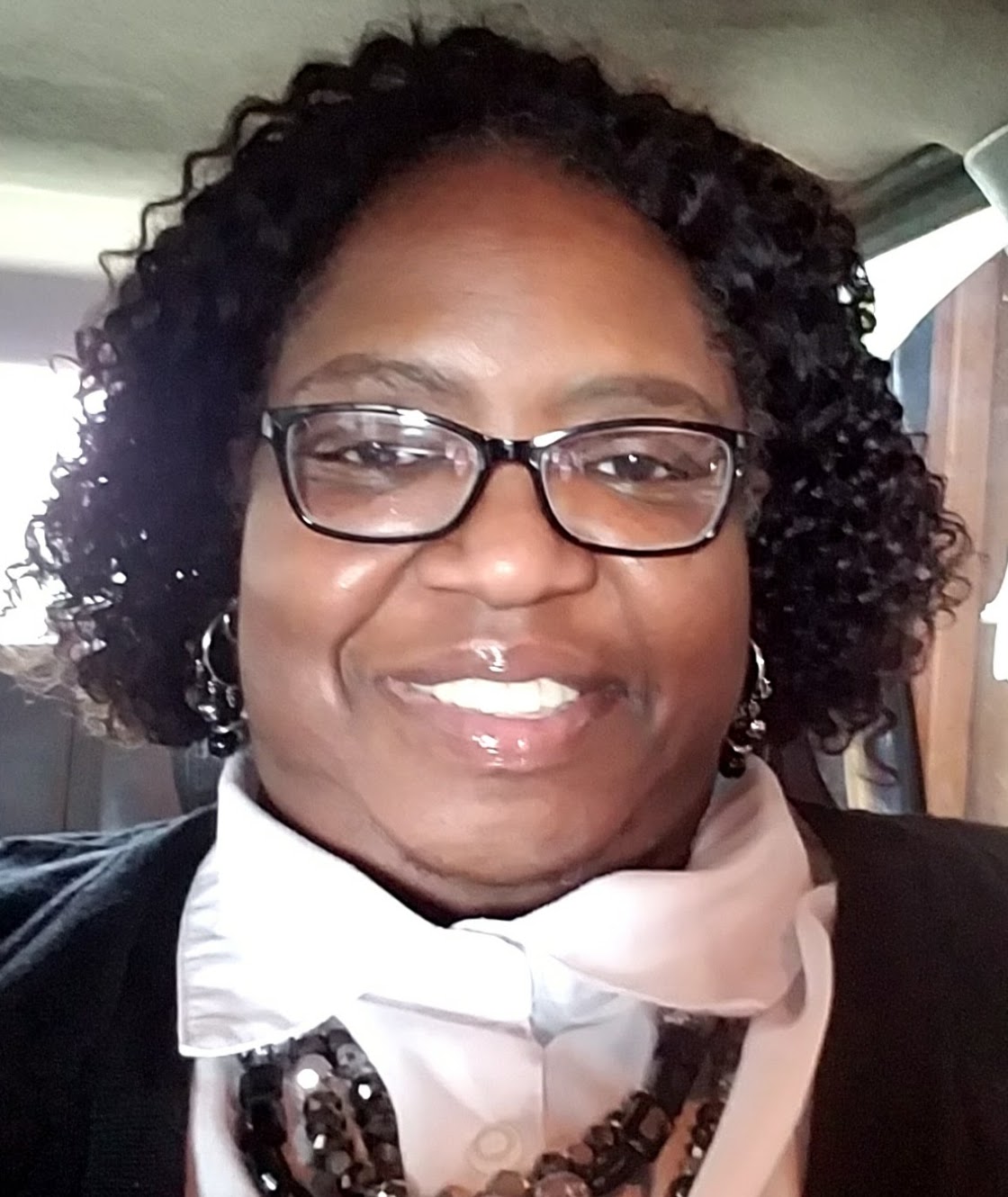 Dr. Sybil Brown
Where are you from?
I was born and raised in Tampa, Florida.  Upon receiving my BS in Electrical Engineering from University of Florida, I relocated to Warner Robins, GA to work with the U.S. Department of Defense as a Test Engineer, a career I continued with Harris Corporation in Orlando. Realizing my purpose, I switched careers and received my certification and MA in Mathematics Education at The Ohio State University (OSU).  While working as a full-time educator, I completed the doctoral program in Mathematics Education at OSU.  I have worked with both preservice and in-service teachers as an adjunct professor for OSU. I am entering my 31st year as a K-12 mathematics/engineering educator in Columbus, Ohio.
Please describe an experience (or 2) that helped you discover/cultivate your interest in mathematics.
The seed was planted by my 4th grade teacher when she purchased me a thick math workbook so I could work in the summer.  While I was admittedly bothered with her because my Mother made me share playing time with working on math problems, I view that as the moment when my love for math began to grow.  
While working as an engineer, I started a math and reading tutoring program at my church.  It was during my interactions there that I felt my "calling" to enter the mathematics arena to support struggling math learners.  Despite the naysayers, I made the career switch.  As I worked through my program and as I have taught for the past 30 years, my intrigue with and excitement for mathematics continues.
What is/are your most proud accomplishment(s) as a K-12 educator?
I have been blessed to motivate, encourage, and help struggling math learners experience success.  Every time a student has that "AHA" moment, accompanied by smiles and subsequently their increased sense of self-efficacy in "doing" math, I am both thankful and proud (of them and my persistence).  Also, I had the opportunity to start a STEM program at a local high school, both as a teacher of engineering courses and as advisor/coach of our STEM club.  Currently, our engineering pathway has grown, with 7 STEM course offerings. Many students have gone on to pursue and complete STEM-related degrees.  Furthermore, our acclaimed STEM club has successfully competed in various competitions (including math) at the National Society of Black Engineers (NSBE) conferences and conventions and other events.  
On a more personal level, I was humbly grateful to be named a NSBE Pre-College Initiative Advisor of the year in 2013.  That same year, I was also awarded the Helen Jenkins Davis award by the Columbus Education Association, recognizing teachers who have worked to promote social justice, diversity and human and civil rights.
Describe what you do in the classroom to inspire your students.
I am a strong believer in the notion that students are more willing to dive in and take risks in tackling difficult tasks if there is a rapport with the teacher. I build relationships of trust and care, and my students know I won't take less than their best efforts. I have them memorize "Good, Better, Best; I must NEVER let it rest; Until my Good becomes Better and my Better becomes Best" (adapted from Tim Duncan, former NBA player).  I allow them to see my humanity, and provide a space for them to share their "ways of knowing and doing". This is all a part of empowering them to put in effort and work to see themselves to success.  I maintain an enthusiastic, positive attitude as well – it can be contagious!  Most of society openly admit their dislike and/or lack of proficiency in math.  They make jokes about it. My job is to get students to see the "otherness" of this situation… don't accept the jokes.  Feel as strongly about innumeracy as they do illiteracy (not as acceptable and they DON'T make jokes about).
What is/are your most proud accomplishment(s) in regards to your personal life?
Persevering through higher education – graduating with my BSEE degree when I didn't fit the "typical profile". And while completing my MA was big, it did not produce the feeling of accomplishment and euphoria I felt when I completed my PhD degree. The hard work, the mandates (focus, discipline, motivation, time management, etc), the tears – was all worth it in the end.  Being the first African American female to receive my PhD in Mathematics Education from OSU was icing on the cake!
Please share some words of wisdom/inspiration.
One of my favorite scriptures I try to live by, even in my profession:
"Trust in the Lord with all your heart; do not depend on your own understanding. Seek his will in all you do, and he will show you which path to take."  Proverbs 3:5-6, NLT