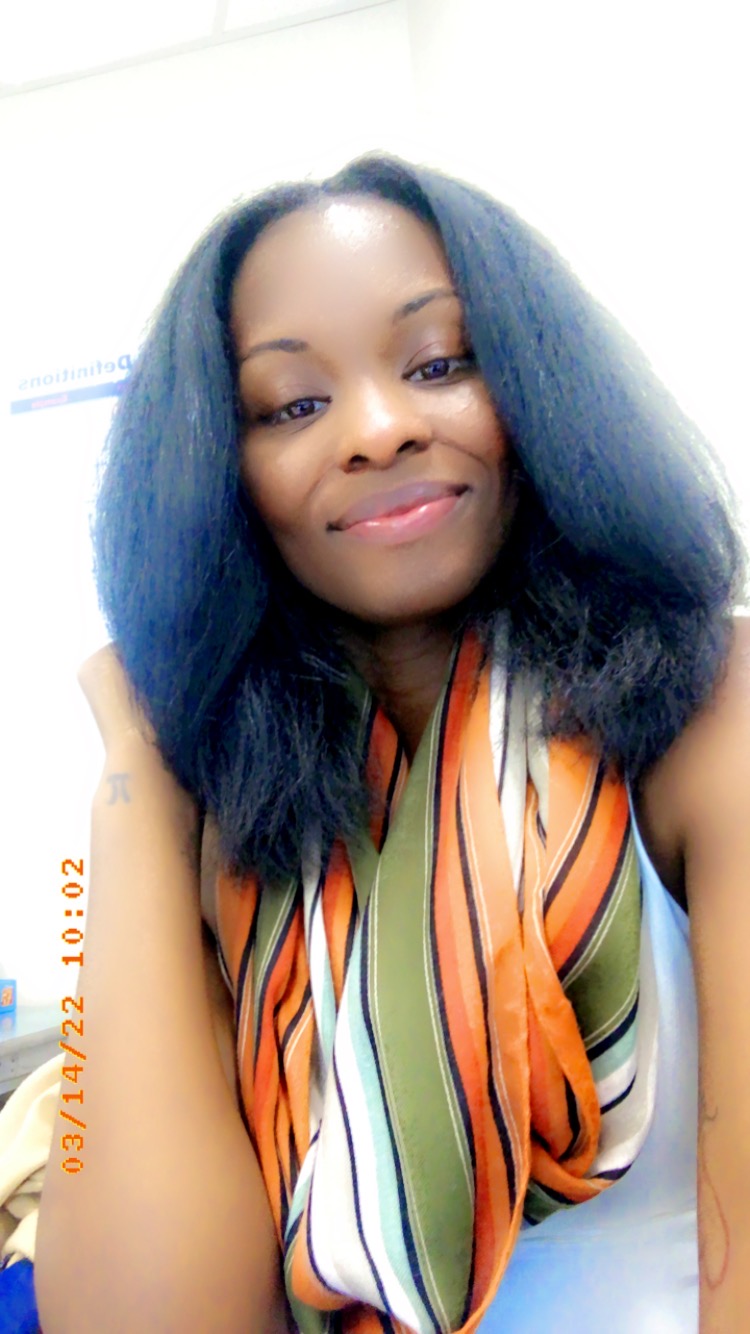 Treasure Reneé Lynch
Where are you from?
Milwaukee, WI.
Please describe an experience (or 2) that helped you discover/cultivate your interest in mathematics.
I have always been interested in mathematics since I could remember. In grade school, I loved discovering patterns in numbers as well as learning new formulas and why they worked. My mathematical intellect had been questioned and challenged by a few teachers and peers growing up, and it wasn't until high school that I felt my love of math was supported and nurtured. However,  I saw less students of color in my advanced math classes each year and I wondered why.  After writing my first research proposal in graduate school about how negative stereotypes cause African Americans to stray away from pursuing STEM-related careers, I wanted to be an example in our community by proving that my ethnicity does not define or limit my abilities in mathematics. As a high school math teacher, I wanted to inspire other young minorities to know that they too can pursue industries that are underrepresented by their race as they are just as qualified and deserving of those positions as anyone else. 
What is/are your most proud accomplishment(s) as a K-12 educator?
I was named a 2021 State Finalist for the Presidential Award for Excellence in Mathematics and Science Teaching (PAEMST) from the White House! Only two other secondary math teachers in the state of Mississippi were also selected as finalists for this prestigious award. Being a recipient of this award is the highest honor bestowed by the United States government specifically for K-12 science, technology, engineering, and mathematics teaching.
What is/are your most proud accomplishment(s) in regard(s) to your personal life?
My most proud accomplishment in my personal life is being chosen and trusted by God to raise, protect and nurture 3 beautiful souls – my children! I am so thankful and blessed to be their mommy and they have changed my life forever for the better.  I have a 7-year-old son named Channing who is the smartest kid I know! He is so loving and full of personality. He teaches me something new every day.  I also have a 2-year-old son named Emari who we like to call "Dash" because one minute you see him, the next you don't! He is always on the move and loves to have fun. He's very affectionate and wants all the hugs and kisses I can give him, which is plenty! Finally, I have my little princess named Mahriel who is 8 months old now and she is simply pure perfection! You can't help but smile when you see her beautiful face.
Please share some words of wisdom/inspiration.
No matter who you are, what you look like, or what you want to do, never let anyone tell you how far in life you can go. You can do ALL things through Christ (Philippians 4:13) so anything you want is achievable and obtainable. Faith without work is dead (James 2:14-17) so believe you can do it and genuinely pursue it and see just how far that takes you. 
Describe what you do in the classroom to inspire your students.
In my classroom, almost everything we do is real-world related. Students only see math as being important in the classroom, but I love to challenge them each year by showing them how important it really is in the success of almost everything we do each day. I involve them in some decision-making processes, allow them to have choices for assignments and assessments, and use the things they enjoy the most such as social media, technology, sports, etc. to connect with our content. My goal is for students to realize that true learning is measured by comprehension and application rather than demonstration and memorization, so I challenge them to extend past their comfort zones and their self-made limitations so that they are able to have the type of classroom experience that will inspire them to be problem solvers, life-long learners and productive members of society.