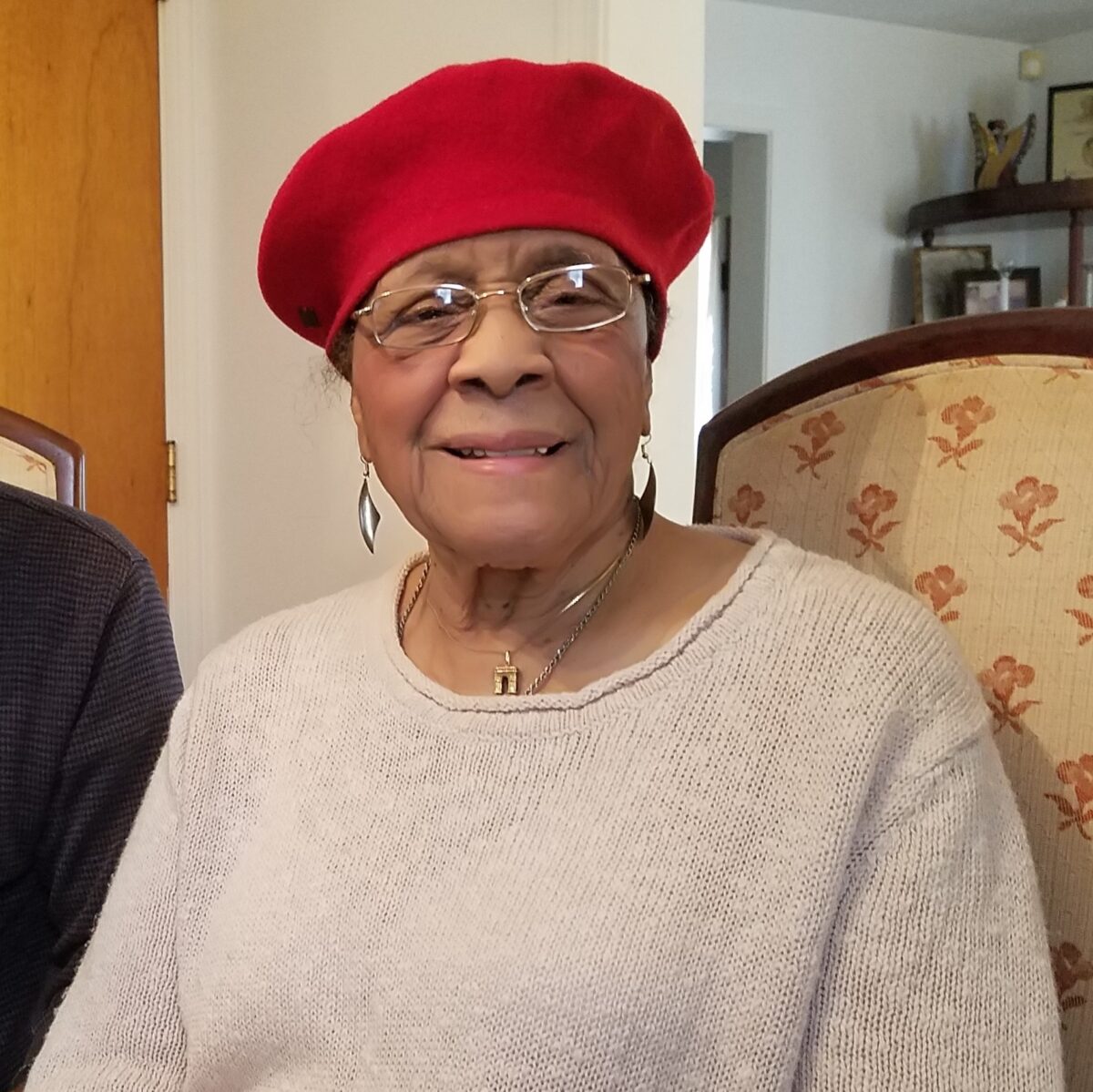 Dr. Virginia Newell
Dr. Virginia Newell is known as a person who finds solutions to problems no one wants to tackle. As a resident of Winston-Salem, Dr. Newell celebrated her 103rd birthday on October 7th, 2020. Born Virginia Kimbrough, she is one of nine children born to William and Dinah Kimbrough. Dr. Newell's parents instilled in her and her eight siblings the importance of education at an early age. She has been quoted saying, "We were encouraged by our parents, in fact, every night we had school at home."   Additionally, Dr. Newell and her siblings were expected to learn a trade to support their family.
As a graduate of Atkins High School in Winston Salem, N.C., Dr. Newell received a bachelor's degree in mathematics from Talladega College, a master's degree from New York University, and a Doctor of Education degree from the University of Sarasota.  In 1943, Dr. Newell married  George Newell. They have two daughters, both physicians, Dr. Glenda Newell-Harris and Dr. Virginia D. Banks. Dr. Newell's family continues to grow — she has six grandchildren, one great-grandchild, and another great-grandchild expected June 2021. 
In 1965, Dr. Newell joined the faculty at Winston-Salem State University (WSSU). In fall 1979, the Department of Mathematics and Computer Science was established with Dr. Newell serving as chair. Prior to this time, the university had a Mathematics Department, and although the department offered courses in computer science, the major program in computer science was not approved/established until 1981. The development of the computer science major was under the leadership of Dr. Newell. She assigned faculty to develop the mathematics and computer science curriculum for the program, hired adjunct faculty, identified funding to retrain some of the current mathematics faculty in computer science, and hired the program's first faculty member who received a doctorate in computer science. Dr. Newell retired from WSSU in 1985. 
Before joining WSSU, Dr. Newell taught mathematics in Raleigh, NC at Washington High School, J. W. Ligon High School, and Shaw University. As a professor of mathematics at WSSU, she launched the "Math and Science Academy of Excellence," a private middle-school academy that focused on all levels of math, critical thinking, English, music, and the arts. For several years, the academy was held on the campus of WSSU, where she also implemented the program, "New Directions for our Youth," a schoolwide initiative focused on students who were in danger of dropping out of school. Dr. Newell still has a long list of things she has accomplished, but one of the things she is most proud of is the creation of the Best Choice Center in Winston-Salem. The after-school education program was inspired by her daughter, who at a young age, knew more than her teacher. Dr. Newell decided that she wanted to create a space where higher learning and continued education became a critical component for young minds.
Dr. Newell co-edited "Black Mathematicians and Their Works", the first book published on African American Mathematicians, with Joella H. Gipson, L. Waldo Rich, and Beauregard Stubblefield in 1980. She began working as a committed and active supporter of the National Association of Mathematicians (NAM) in 1970. Dr. Newell served NAM in several capacities, including Coordinator of Workshops and Institutional Representative; and in 1974, she became the Editor of NAM's Newsletter and continued this work into the early 80s. 
She was elected to Winston Salem City Council in 1977, along with Vivian Burke and Larry Little. Newell and Burke were the first two African-American women to be elected, which was then called the Board of Aldermen. "We spent many, many hours together, the three of us, to see what we could do to make all people in this city important," said Burke. Newell served for 16 years and was known as a champion of racial equality, fair housing, and economic justice. Dr. Newell has been credited with leading the effort to build the East Winston Shopping Center and was among the sisters of the Alpha Kappa Alpha Sorority, Inc. that helped develop the Ivy Arms Apartments and Community Center. She is recognized as a platinum member of the Winston-Salem Chapter of Links, where she focused on voter registration. On  Oct. 4, 2017, a resolution was read in the U. S. Congress by NC Representatives George Butterfield and Alma Adam acknowledging Dr. Newell's 100th Birthday. At a special reception at Winston Salem City Hall (on Nov. 20, 2017), State Sen. Paul Lowe presented Dr. Newell with the Order of the Long Leaf Pine, one of the most prestigious awards conferred by the governor of NC; Mayor Allen Jones presented Dr. Newell with the Key to the City; and, Councilman Darwin Montgomery presented Dr. Newell with a resolution from the city. After these presentations, the centenarian gave brief remarks, saying "I tried to put aside political party and help everyone I represented. We were adamant about changing things down at City Hall. I worked hard for the East Ward because I look like them and they needed it." At the Joint Mathematics Meetings in 2018 during its national meeting, NAM also honored Dr. Newell with a Centenarian Award. 
Dr. Newell is still very active. She's an avid reader, stayed up to date on the past election, and encouraged her community to vote. Dr. Newell is also an active member of the local chapter of the Alpha Kappa AlphaSorority and frequently attends local speaking engagements. When asked her secrets to living a long and prosperous life, Dr. Newell has been quoted saying "It's really simple: I've tried to do what my mother and father told me and what the good book says. … And I got this from my daddy, regardless of how high you go, always keep your feet on the ground. So I've tried to live by that."
We thank Dr. Johnny Houston, Dr. Glenda Newell-Harris, and Dr. Merdis McCarter for their support in writing this profile.